Queen & Adam Lambert Earn Standing Ovation For Oscars Opening Performance
By Hayden Brooks
February 25, 2019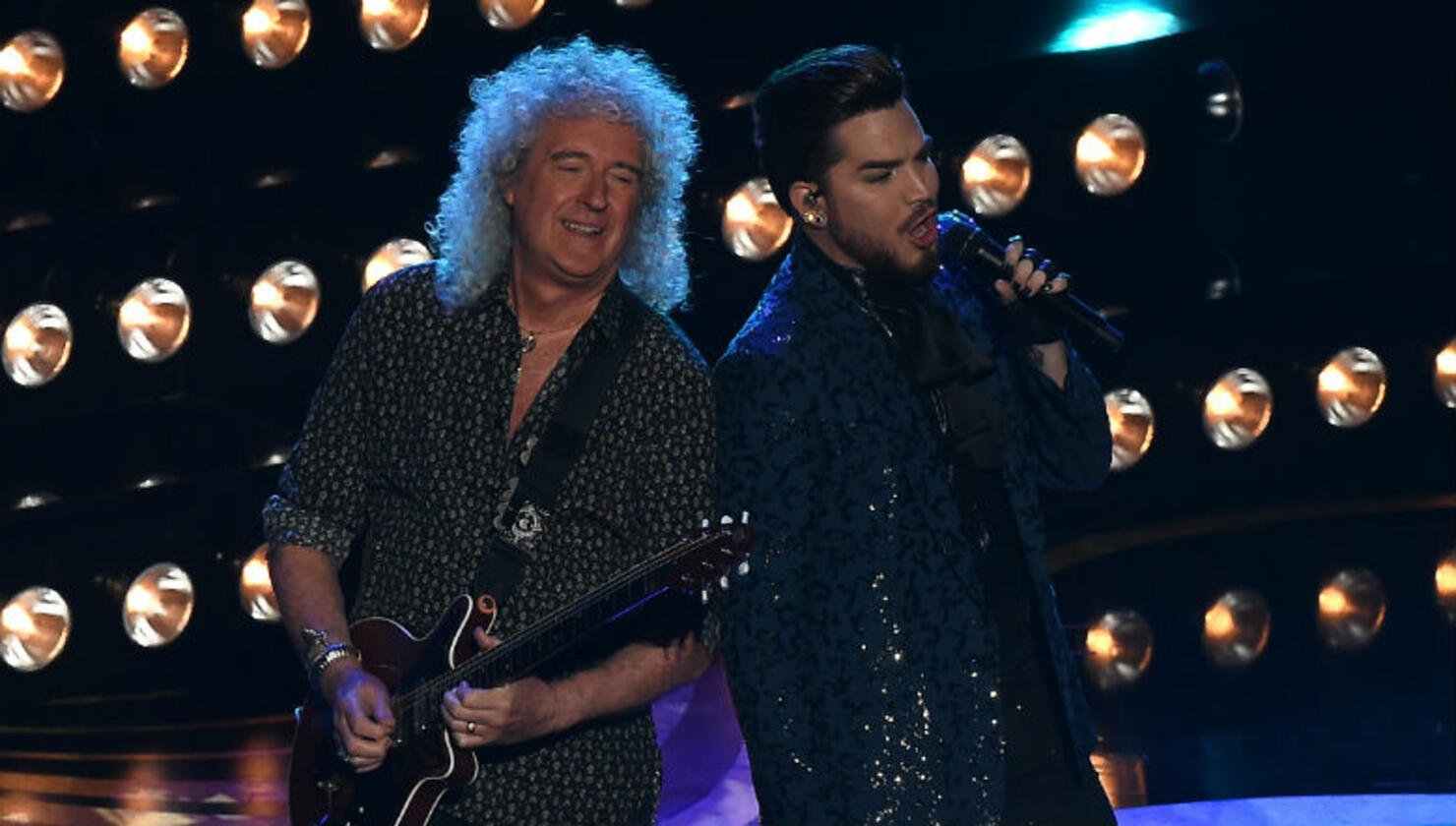 Oscars 2019 kicked off on a rocking note on Sunday (February 24) when Queen and Adam Lambert opened the telecast at the Dolby Theater in Hollywood with a medley of the former's hits, "We Will Rock You" and "We Are the Champions."
At the beginning of the number, which was originally announced on the band's Instagram account, the rock titans entered the smoke-filled stage as the American Idol alum delivered vocals for the feel-good hit. Decked out in a sparkling black blazer, Lambert pranced back and forth, but the band shined even brighter with a ferocious instrumental break to the 1977 smash, before the melancholy intro to "We Are the Champions" filled the venue. While the performance remained a simple one, the heightened ending with Lambert's high-pitched notes, colossal instrumentation and pyro had the entire audience on their feet.
Prior to the big show, Lambert told Ryan Seacrest that they chose the signature hits because the evening served as a celebratory moment all of the Academy's nominees. In case you've been living under a rock, Lambert stepped in for the role of the late Freddie Mercury during their live sets in 2011 and has been performing with Brian May, Roger Taylor and the rest of the bandmates ever since. Expect to see more of these two acts when they hit the road for an upcoming arena tour later this summer.
Bohemian Rhapsody is up for five awards at the Oscars, including Best Picture, Best Actor for Rami Malek's portrayal of the late Mercury, Best Sound Editing, Best Sound Mixing and Best Film Editing. At time of press, the film scored the title for Best Sound Mixing. Since its release, the biopic has nabbed $213.10 million in North American box office gross sales, making it the second most profitable film after Black Panther.