Drake Ends Feud With Soulja Boy In The Most Drake Way
By Peyton Blakemore
February 25, 2019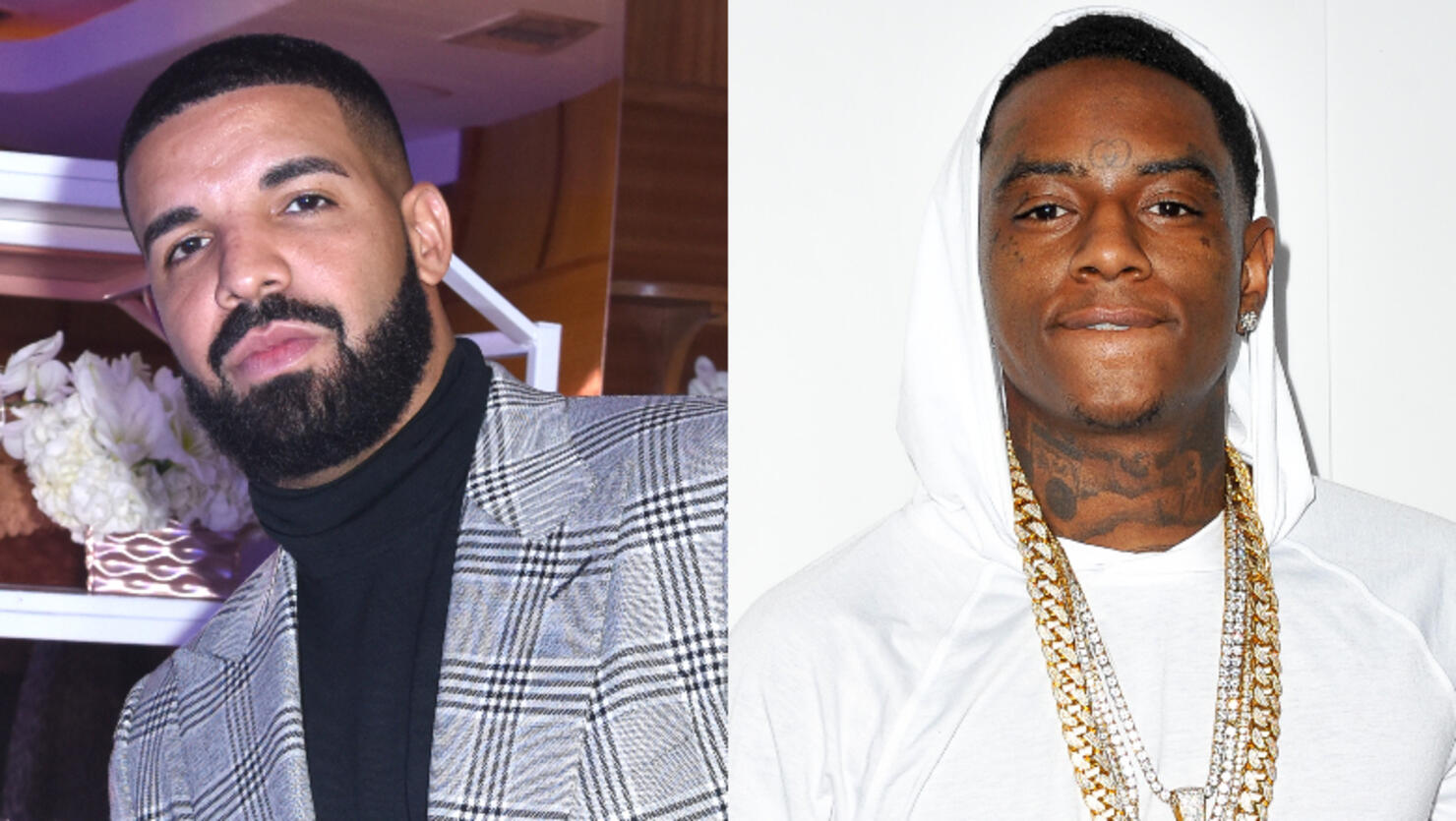 Drake is not about the drama!
While the "In My Feelings" rapper may have his occasional beefs, he's not one to keep a feud going, especially with the man who had the biggest comeback of 2018.
Soulja Boy revealed on Twitter Monday (February 25) that Drake slid into his DMs to squash any and all drama between him and the "Kiss Me Thru The Phone" rapper. "You know it's always been love all jokes aside...I dunno if you was serious about the video thing but I never knew you wanted to do a video for "We Made It," Drake wrote referencing their 2013 collab. "You know I would have done that sh*t."
As fans know, Soulja recently said in interview he was hurt by not being asked to make a music video for their 2013 track. "Why we ain't shoot the video?" Soulja Boy said. "Why this ni**a ain't bring me on tour to perform it one time, but he was performing my record on tour the whole time? Just little slick sh*t like that."
However, it looks like all is forgiven, since Soulja shared Drake's DM to Twitter and Drake even joked about Soulja's infamous Drakeeeeeeeee?! meme, as he concluded his DM to the 28-year-old rapper: "But on some real sh*t...Draaaaaaaaaaaaaaaake?!?!"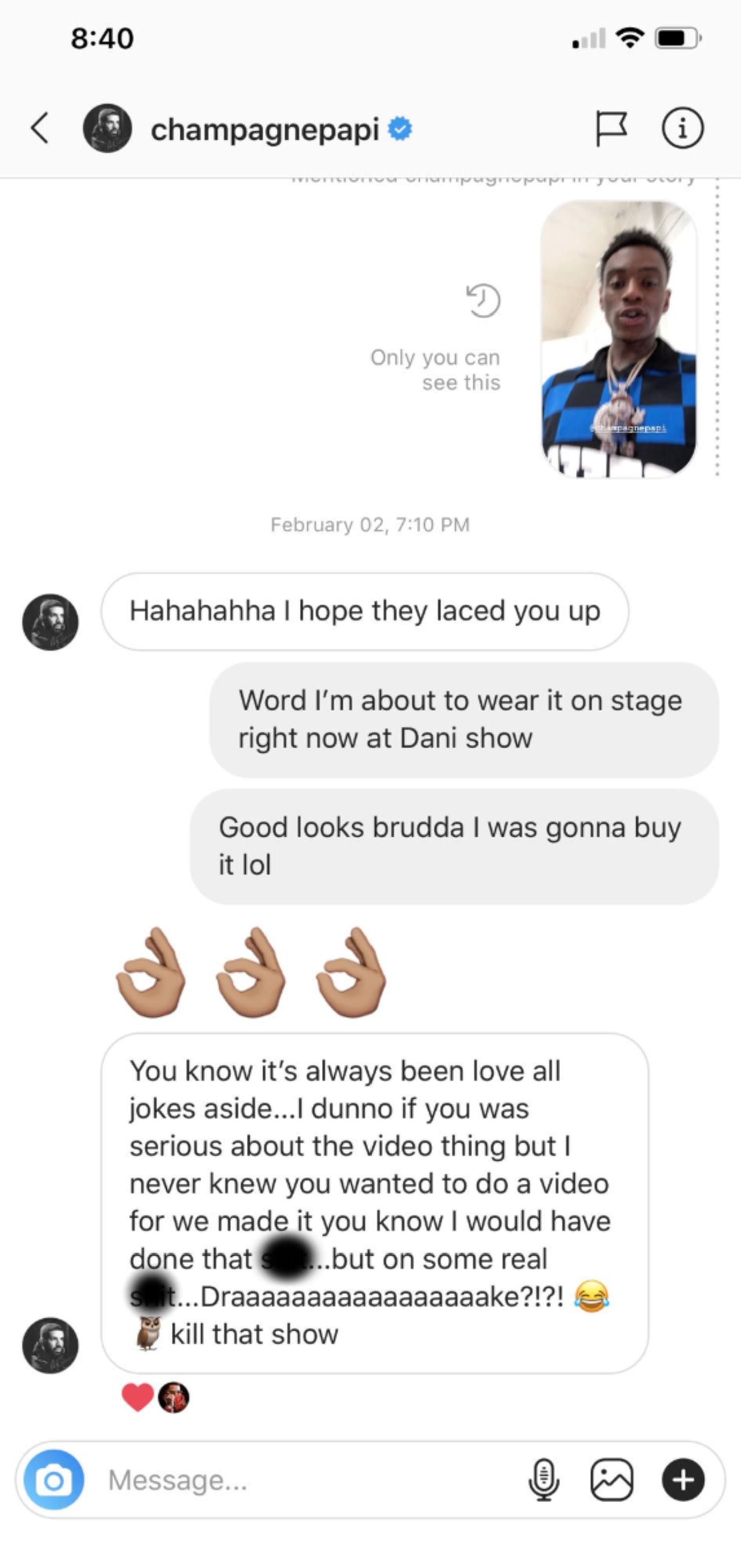 As previously reported, Soulja claimed to have "put Drake on" in an interview with "The Breakfast Club" last month. Not only that, Soulja alleged that Drake knowingly stole the first bar of his 2007 track "What's Hannenin" for his 2010 track "Miss Me."
After Charlamagne tha God called Drake "the biggest rapper in the world," Soulja had a full-blown conniption. "Draaaaaaake? Draaaaaaaaake," he said in a disbelieving tone that has since gone viral. "The ni**a that got bodied by Pusha T? The ni**a that hiding his kid from the world, but his world want to hide from the kid? Aubrey Graham in a wheelchair? Draaaaaake? Y'all ni**as better stop playing with me man. Y'all talking about the light skin ni**a from Degeneres," Soulja said, meaning to reference Drake's breakout role on the show Degrassi. "Stop playing with me. Stop playing me like I ain't teach Drake everything he know. Y'all ain't hear Drake on his first song?"
Soulja then proceeded to sing the lyrics to Drake's 2010 track "Miss Me," claiming that the Canadian rapper stole the first bars from his 2007 track "What's Hannenin." "'Tell me what's really going on Drizzy Drake back in this thing already what's hap—," Soulja started to sing. "That's Soulja! That's my bar. He copied my whole f**king flow. He copied my whole f**king flow. Word for word. Bar for bar. Don't act like I didn't make Drake, ni**a."
Photo: Getty Images