Is Lil Pump Actually Harvard's 2019 Commencement Speaker?
By Lauren Crawford
February 25, 2019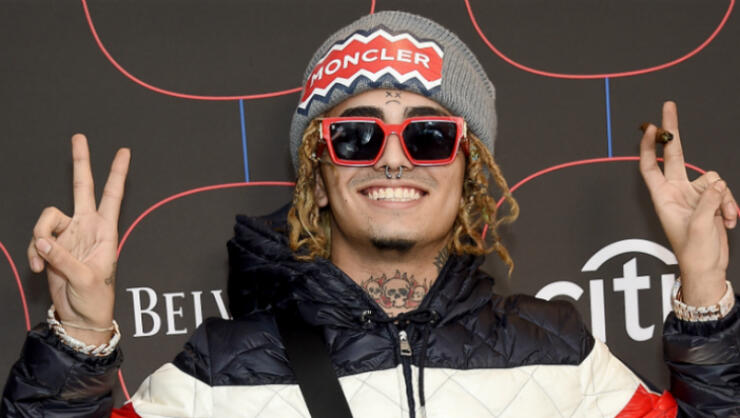 Lil Pump is a lot of things, but he is not Harvard University's 2019 commencement speaker.
Despite his recent claims in a press release, shared by Complex, the 18-year-old rapper —who's known for trolling the top university — will not be speaking at Harvard's graduation ceremony on May 30.
"As previously announced, Angela Merkel will be Harvard's Commencement 2019 speaker," the university clarified in a statement, shared by The Hill, following reports Pump was this year's speaker.
As fans know, the "Racks on Racks" rapper's label, Warner Bros., recently shared a statement, in which Pump, whose album is named after the famed University, Harverd Dropout, claimed to have been tapped to deliver Harvard's 2019 commencement speech. "You don't gotta graduate from Harvard to do this speech," he said in the press release. "I dropped out, so they called me like they called the guy that made Windows and PCs and sh*t before I was born. You just need a cap and gown, which I got. When I found out, I was happy to give everyone a lesson. I'm all about the youth. Yes, they are the future. This is a preview of my speech, one word: ESSKEETIT!!!!!!" His label even went as far to say Harvard officials "handpicked" Pump to become the "youngest commencement speaker in history." #TheULTIMATETroll
Guess we'll have to wait and see if the "I Love It" rapper will at least get an honorable mention during the May ceremony.
Photo: Getty Images
Chat About Is Lil Pump Actually Harvard's 2019 Commencement Speaker?