Jimmy Eat World Thought 'Clarity' Would 'Very Likely' Be Their Last Record
By Katrina Nattress
February 25, 2019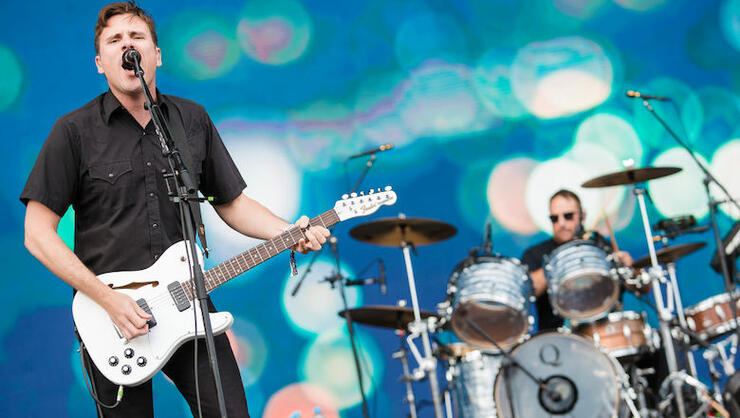 Jimmy Eat World released their third album, Clarity, on February 23, 1999. They would go on to release six more albums. One went Platinum, one went Gold, one peaked at No. 5 on the charts, but when the band put out Clarity, its members thought that would "very likely" be their last album together. To celebrate the album's 20th birthday, Jimmy Eat World shared a lengthy post about the trials and tribulations that led to this collection of songs, and beyond.
"When we made Clarity over 20 years ago, our head space as a band was a mixture of defeat and mischief," the message began. "After the total commercial failure of Static Prevails we knew that we were lucky to be given another chance by Capitol Records at making another album but we also knew that it would very likely be our last. It was like a last meal on death row. We loaded up our plate with string sections, timpanis, mallet instruments, and drum machines."
"We were so lucky to have that chance to make Clarity and we are as surprised as anyone that it's an album that means something to others 20 years later," the band continued. "This album wouldn't have happened without engineer/producer/mixer Mark Trombino, our A&Rs Craig Aaronson and Loren Israel, Jorge Hinojosa, our manager at the time who let us sleep on the floor in his offices while we were recording in LA."
"Thanks to everyone who's listened over the years to this album," the post concludes. "We are eternally grateful for your support."
Check out the celebratory post below.
Chat About Jimmy Eat World Thought 'Clarity' Would 'Very Likely' Be Their Last Record