R. Kelly Released From Jail On Bond
By Peyton Blakemore
February 25, 2019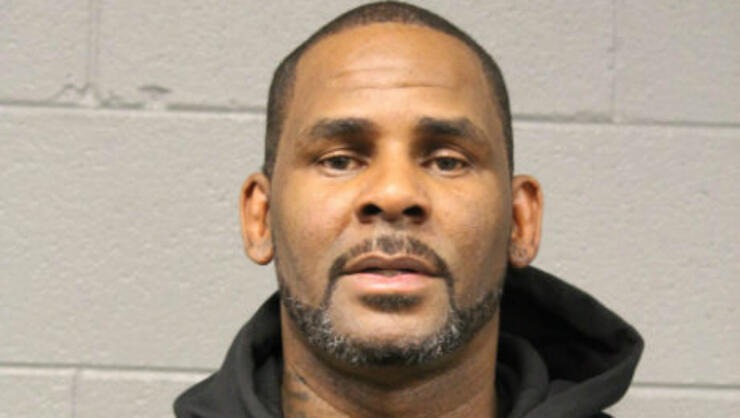 R. Kelly has been released from jail on $1,000,000 bond.
The R&B singer posted bail after spending the weekend in a Chicago jail after being charged with 10 counts of aggravated criminal sexual abuse. Chicago Tribune reporter, Megan Crepeau, shared video of Kelly walking out of jail. The clip, shared to Twitter, showed the singer surrounded by reporters as he walked to an awaiting black vehicle. Despite being asked dozens of questions by reporters, Kelly remained silent.
The disgraced singer plead not guilty to all ten counts of sexual abuse on Monday (February 25), after surrendering himself to authorities on Saturday (February 23). However, the 52-year-old singer remained in police custody over the weekend, after not being able to post bail immediately. Kelly had reportedly been unable to come up with the $100,000 cash (he only need 10% of the $1,000,000 bail to leave custody) needed for his release, despite being one of the most successful R&B singers of all time. As fans know, he's had number of financial problems, including unpaid rent and unpaid child support. Most recently, his attorney Steve Greenberg cited "mismanagement," "hangers-on" and "bad deals" as some of the reasons Kelly "really doesn't have any money," CNN reported earlier this week.
Kelly's next court hearing is set for March 22.
As previously reported, some of R. Kelly's female fans were reportedly going to great lengths to ensure the disgraced singer was a free man. According to Chicago Tribune reporter, William Lee, a Chicago court clerk's office had received multiple calls from female fans of Kelly, asking how they could post his bond of $1,000,000, which was really $100,000 as he only had to pay 10% of the total to leave custody. "A court clerk just told me their office was receiving calls from female #RKelly fans wanting to know how to post bail for him," William tweeted on Sunday (February 24). "The love is real, I guess."
Photo: Getty Images
Chat About R. Kelly Released From Jail On Bond