The Travelin' Bum Influencer Jeff Perla Q&A | Pride Perspective
By James Dinh
February 25, 2019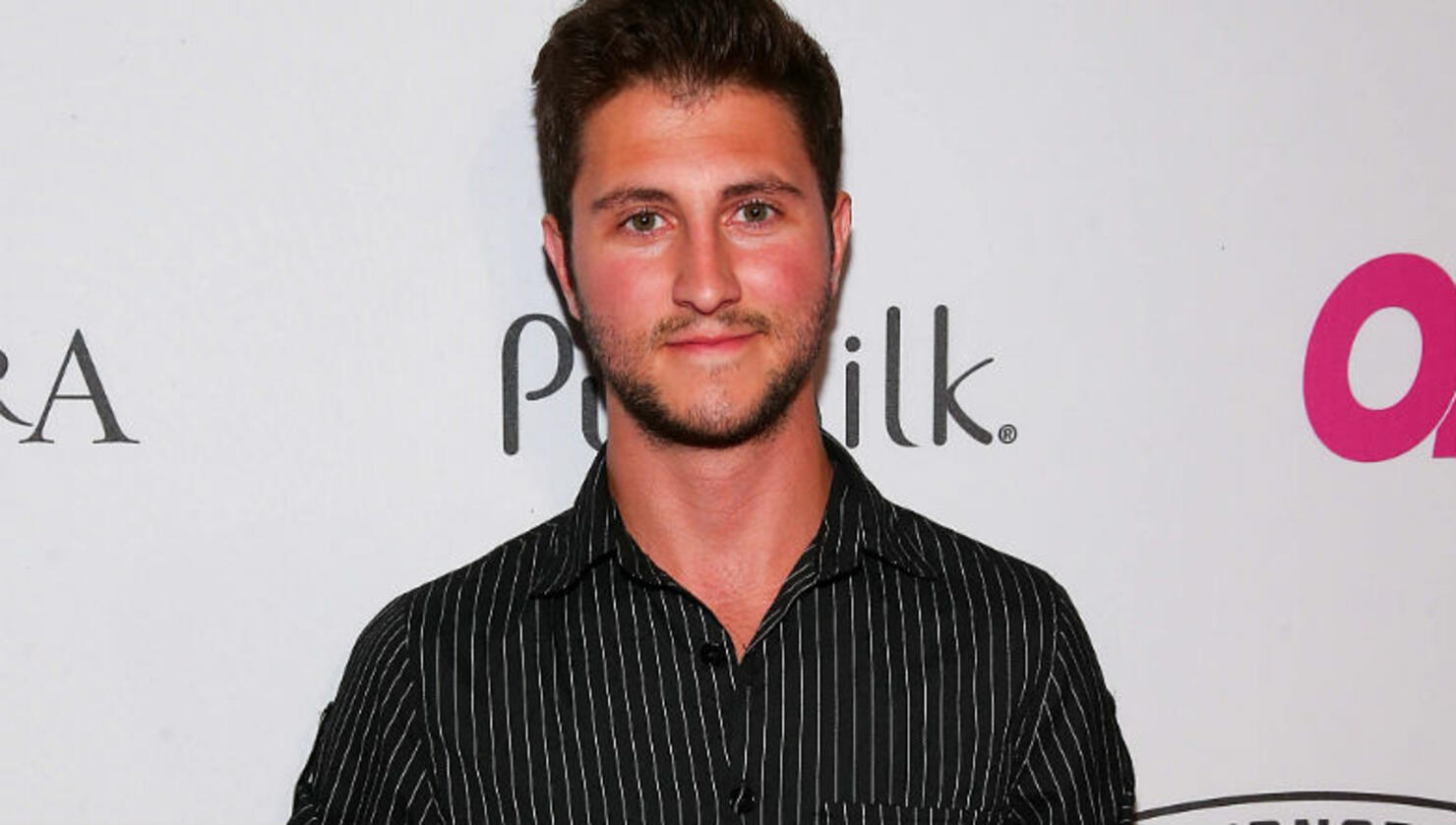 Pride Perspective is a recurring feature, where we profile LGBTQ content creators in the worlds of music, entertainment and social media, who are intent on making the world a queerer place.
LGBTQ coming out stories are special. They may not always have a happy ending, but they prove to be pivotal moments that help shape our perception of sexuality. And in the digital age of feeds and followers, we all have the urge to share our stories. That is, in part, what's enticing about a platform like The Travelin' Bum, the growing Instagram feed dedicated to bums and coming out tales from all over the world.
As per founder Jeff Perla, The Travelin' Bum's sole purpose is to allow men (and even the occasional woman) to let go of hesitation and spread queer self-empowerment by means of baring butts. Started in 2016, the account kicked off with a spontaneous moment of flesh for Perla and a friend in front of Niagara Falls. He wasn't out at the time, but the post generated traction and inspired him to think about how he could help others share their coming out stories or experiences as members of the LGBTQ community. After some massive popularity, the 25-year-old had to follow his own lead and come out of the closet himself, merging his then-anonymity of his brand with his personal identity. In our latest installment of Pride Perspective, iHeartRadio spoke to the creator about his platform, maintaining a healthy headspace with social media and what famous butts he'd love to see featured on The Travelin' Bum.
Part of what makes The Travelin' Bum so special is that it's intertwined with your own story. How have your parents reacted to your social media initiative?
My parents do not use social media but everyone else in our family and their friend group does. Even if they didn't want to see it, a family member or one of their friends screenshots it and sends it to them so they are always in the loop. It has been fun to watch my parents grow as well though from this because I think, at first, it's a lot for any father or mother to see their son taking a butt picture on social media. But they have been super supportive throughout the whole concept and my coming out, which has been great to watch.
What has been the most moving story you've featured on the account?
Recently, the story I loved most was from this guy who I met in NYC actually. He shared a story about him and his grandmothers relationship. He said one birthday she gave him a pen with a women on it and when when you clicked it her clothes came off. When his grandmother showed his mother she said, 'I don't think this suits him.' At the time, no one knew he was gay. However, his grandmother took that as "Oh he must like men," so she got him the same pen but of a man. His grandmother gave him the pen and said, "Open this alone." He never got to tell his grandmother that he was gay but he likes to think she always knew.
As someone that has grown a popular following, how do you maintain a healthy headspace with the constant pressures of social media in 2019?
I think it is super difficult but one helpful thing I have learned to do is have two phones. One of my phones doesn't even have social media on it just so I can avoid the whole thing. I love it and it's truly amazing to watch something I care so much about grow. However, sometimes you just need a break and you want to see your friends, or go on a date, and, in those times, I just leave that phone home, so I can't even look at it. I sometimes find myself waking up at 630 AM and I don't leave my bed 'till 830 because all I did was go through my messages and get lost in my phone.
TB highlights representation of all kinds, but it's occasionally met with detractors. How do you go about showcasing diversity when you know it might not please all of the audience?
This is probably the most difficult thing I deal with day to day. Everyone has a story or a photo and wants me to post it, but above all else, the photo quality needs to be good. After all, this is Instagram. It should be a quality photo. It's difficult for me to reject people or not post people because they equate me saying, "Hey, I need a high quality or better photo' as 'Oh, it's because I'm fat or oh I am not muscular, white etc." and that isn't the case at all.
In regards to the photos that do get posted that may not be your stereotypical gay male body, in the beginning the comments were awful and I would try and go through and delete all the bad ones, but now I think people understand the concept. Last year when I posted the first plus size man, I remember telling him don't let the comments bring you down. I think I lost 1,000 followers. It was weird. Now, when I post someone plus size or diverse, people comment and are super supportive, which I love watching.
I ask because you recently showcased your friend/trans activist Corey Rae and the post was met with a bit of a mixed reaction. Is that disheartening to know that some just don't understand the mission statement of TB?
I think there is always going to be mixed reactions on everything I do and I have had to learn how to deal with it. My friend Corey was an interesting post because it was my first time posting someone who wasn't a man. When you read the comments, I love seeing all of the positive people and the messages they share. On the other side of things, I think it's funny how some gay men in our community are quick to bash someone else and yet wonder why people don't accept them. To me, that is what is disheartening because I think people need to learn to accept one another and not be so quick to judge, especially when you read the caption of someone pouring their heart out and you leave a dick comment. You just look dumb at that point.
You've expanded your platform with an accompanying website and even a merchandise line. Where would you like to see TB go from here?
Currently, I'm working on a podcast, so that has been my most recent venture. I have been working on a potential art installation for Pride, along with my usual drag brunches on Sundays. I am always open to new ideas and concepts with no idea where this is going to take me. For right now, I am just enjoying it, getting to travel and meet new people has really been an experience. I hope it never ends and it continues to grow and if someone has a creative avenue for expansion feel free to message me.
What famous face from the LGBTQ+ community would you love to see featured on TB? Why?
I would love to see more famous people share their stories. For example, maybe Troye Sivan or even Kim Petras. I think every Instagram influencer is down to show their butt and share their story but when you reach a certain caliber of people, from musicians or actors, they are nervous to share due to the chance they may not get hired for another job or a brand might not want to work with them. I think everyone in the LGBTQ has an interesting story to share and for those two people, who have grown so much and accomplished amazing things, I feel like I personally would just love to hear their stories.
This conversation has been edited for length and clarity.