Do 'Empire' Execs Believe Jussie Smollett Staged Attack Over Salary Issues?
By Peyton Blakemore
February 26, 2019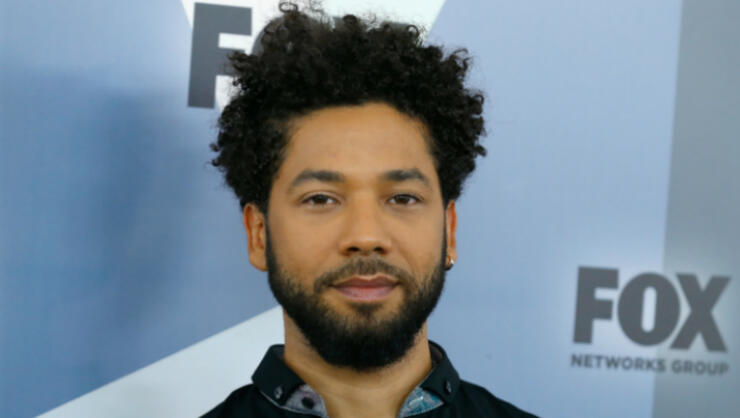 Chicago PD may believe Jussie Smollet's allegedly staged attack was motivated by money, but the 36-year-old actor's Empire bosses do not.
According to TMZ, none of the show's producers or EPs "heard even a whisper from Jussie" about wanting a pay increase and/or being underpaid. Sources told the gossip site if Jussie was upset by his reported $125,000 per episode, he did not tell anyone at Fox about it. The insider said Jussie was in the middle of a long-term contract, and neither he nor his reps ever asked for money. Adding, Jussie's main focus recently has been the release of new music. He was reportedly "upset his first album didn't do well and was stressed out over the debuts of his new songs and music videos."
As previously reported, the Superintendent of Police, Eddie Johnson, accused the Empire actor of staging his January attack because he was "dissatisfied with his salary." During a press conference last Thursday (February 21), Eddie claimed Jussie took "drastic and illegal tactics to gain attention," adding the actor "concocted a story" about an alleged hate crime that "took advantage of the pain and anger of racism to promote his career." The Chicago PD is accusing the actor of paying his attackers — brothers Ola and Abel Osundairo — $3,500 by check before the attack and sending them the rest of their payment after the job was done.
The Empire star was arrested last Thursday and charged with felony disorderly conduct for filing the allegedly false report. However, he was released from custody, on $100,000 bond, shortly after. The actor claimed he was assaulted in Chicago on January 29 by two men wearing ski masks. He said he had just arrived in the city from New York and made a late-night run to a Subway when someone yelled: "Aren't you that f**got 'Empire' n**ga?" He claimed the two attackers then proceeded to jump him, put a rope around his neck and poured bleach on him. Jussie additionally claimed his attackers shouted, "this is MAGA country!"
The 36-year-old actor is due back in court March 14, when he is expected to enter his plea.
Photo: Getty Images
Chat About Do 'Empire' Execs Believe Jussie Smollett Staged Attack Over Salary Issues?