Irina Shayk's Reaction To Bradley Cooper & Lady Gaga's Oscars Performance
By Emily Lee
February 26, 2019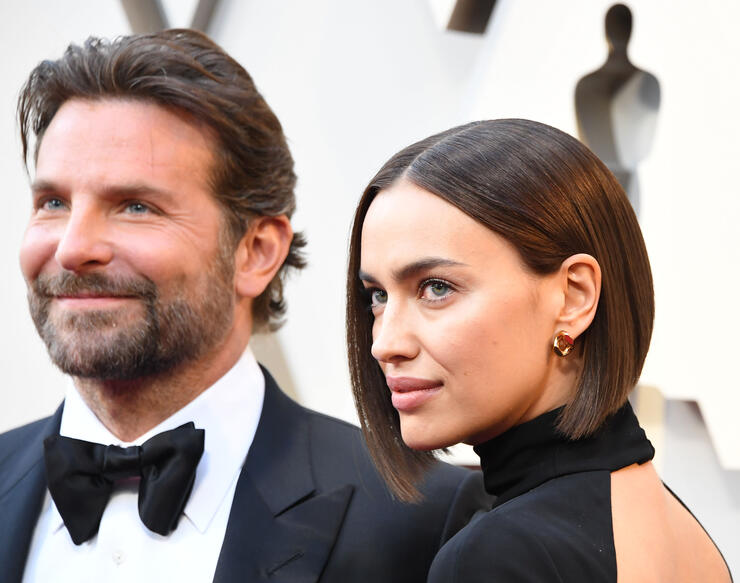 One of the most buzzed about moments from this year's Oscars was Bradley Cooper and Lady Gaga's highly anticipated performance of "Shallow" from A Star Is Born. Since the movie premiered, fans and critics alike have raved about the co-stars palpable chemistry. That special chemistry was on full display during their intimate performance on Sunday evening (Feb. 24), with viewers taking to Twitter to ardently discuss it.
While it was certainly a stunning performance, most of the comments focused on Bradley and Gaga's personal relationship. Both artists have spoken out about their close friendship throughout the promotional run of A Star Is Born, though many fans took to social media to publicly ship them. The conversation also included Bradley's longterm girlfriend and mother of his child, Irina Shayk, who was in attendance at the Oscars.
"I'm sorry, but if you're Bradley's wife, aren't you just...slightly...nervous?" one person wrote on Twitter, with many others agreeing. Some even went so far as to compare Bradley and Gaga to Brangelina circa their Mr. and Mrs. Smith affair.
According to an Us Weekly source, Irina actually wasn't nervous about the performance at all. "Irina knows that Bradley and Gaga are artists," the source explained. "It's a nonissue for her. They were in character putting on an Oscar performance."
Rachel Syme, a writer for the New Yorker, theorized on Twitter that Gaga is simply "always in character" and that her public life "is more or less unbroken performance...currently she's playing an ingenue enamored [with] a co-star, in dialogue [with] old school Hollywood tropes." Gaga's fashion for the evening also seems to suggest that this could be the case. She recreated Audrey Hepburn's classic 1962 Breakfast at Tiffany's ensemble, down to the same 128.54 carat diamond necklace.
It's also worth mentioning that Gaga and Irina sat next to each other for the entire awards show. After taking home the Oscar for Best Original Song, Irina gave Gaga an emotional hug. It seems like there's no drama between these two, after all.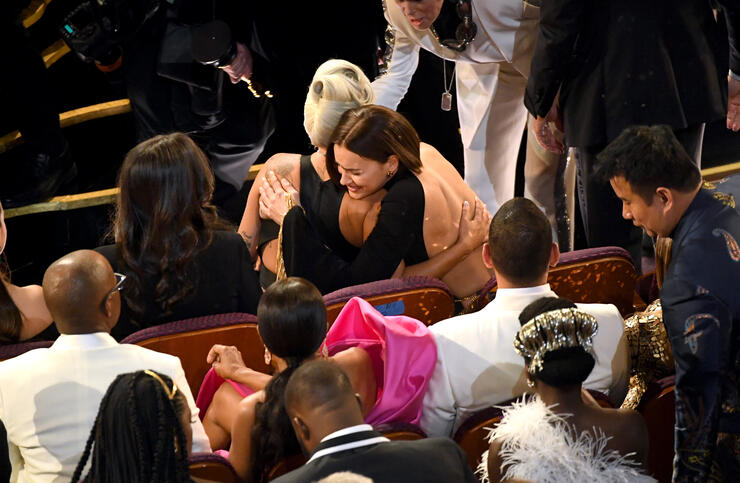 Chat About Irina Shayk's Reaction To Bradley Cooper & Lady Gaga's Oscars Performance