Kristen Bell Claps Back After Her Hello Bello Company Faces Harsh Criticism
By Emily Lee
February 26, 2019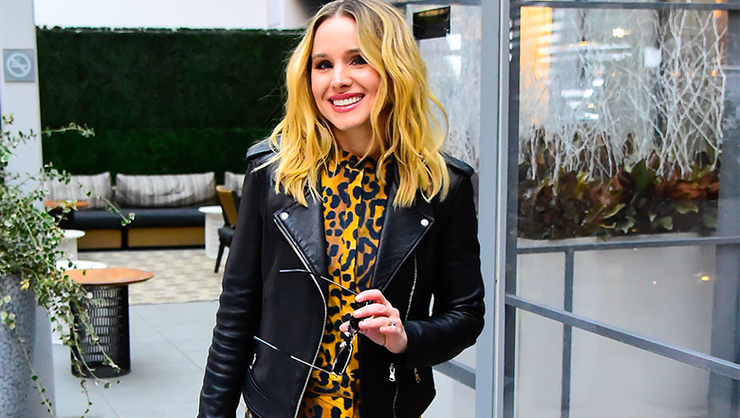 Kristen Bell and Dax Shepard made an exciting announcement: they're launching an affordable line of baby care products together. Partnering with Walmart, Kristen and Dax's company, Hello Bello, earns to deliver "premium products without breaking the bank." Following their announcement, though, Hello Bello faced some harsh criticism from some of Kristen's Instagram followers.
"Awww… everything was perfect until the partnership with Walmart. I can't blame underpaid families for shopping there because it's affordable, but also can never ever support that enterprise or the family that owns it," one user wrote. "Any company that has thousands of products assembled via child labor (especially companies monopolizing the market) need to be put in serious check. Why choose to sell your awesome baby stuff there?"
While there were other comments similar to this one, Kristen replied this comment and shut down the criticism in a lengthy post. "I don't agree with everything either. But I'll say this: I spent a lot of time educating myself on their practices. They do not in fact use child labor and have VERY strict checks and balances to make sure that stays the case. They were one of the first companies to tell all their product manufacturers to use non-toxic dyes in clothing (which were harming workers who dye the clothing) or they wouldn't sell em," she wrote.
"Their buying team is diverse, and representative of all kinds (which surprised and impressed me). And their economy of scale is the only place we could have sold that would give us the economy of scale to make the product with premium, safe, effective ingredients at a price point that all Americans could afford," Kristen continued. "We believe people shouldn't have to break the bank to care for children, that's why we started [the company]."
"As a mom of two, I know how beautifully messy parenthood can be, and that's why we created Hello Bello—a line of premium, super-effective baby care products to take care of your kids from head to butt to toe," Kristen explained in their announcement. Working with Walmart, the actress said, allows families of all different economic backgrounds to have access to healthy, safe baby-care products.
Dax and Kristen's line, which includes lotion, sunscreen, wipes, laundry detergent, and diapers, ranges in price from $1.88 to $23.94. They're focused on making their products as environmentally-friendly as possible, as well, using only plant-based, renewable ingredients, as well as using less material in their diaper products than traditional diapers. Hello Bello is available nationwide, exclusively at Walmart.
Photo: Getty
Chat About Kristen Bell Claps Back After Her Hello Bello Company Faces Harsh Criticism