Tattoo Stories with Demi Lovato
By Nicole Mastrogiannis
July 2, 2014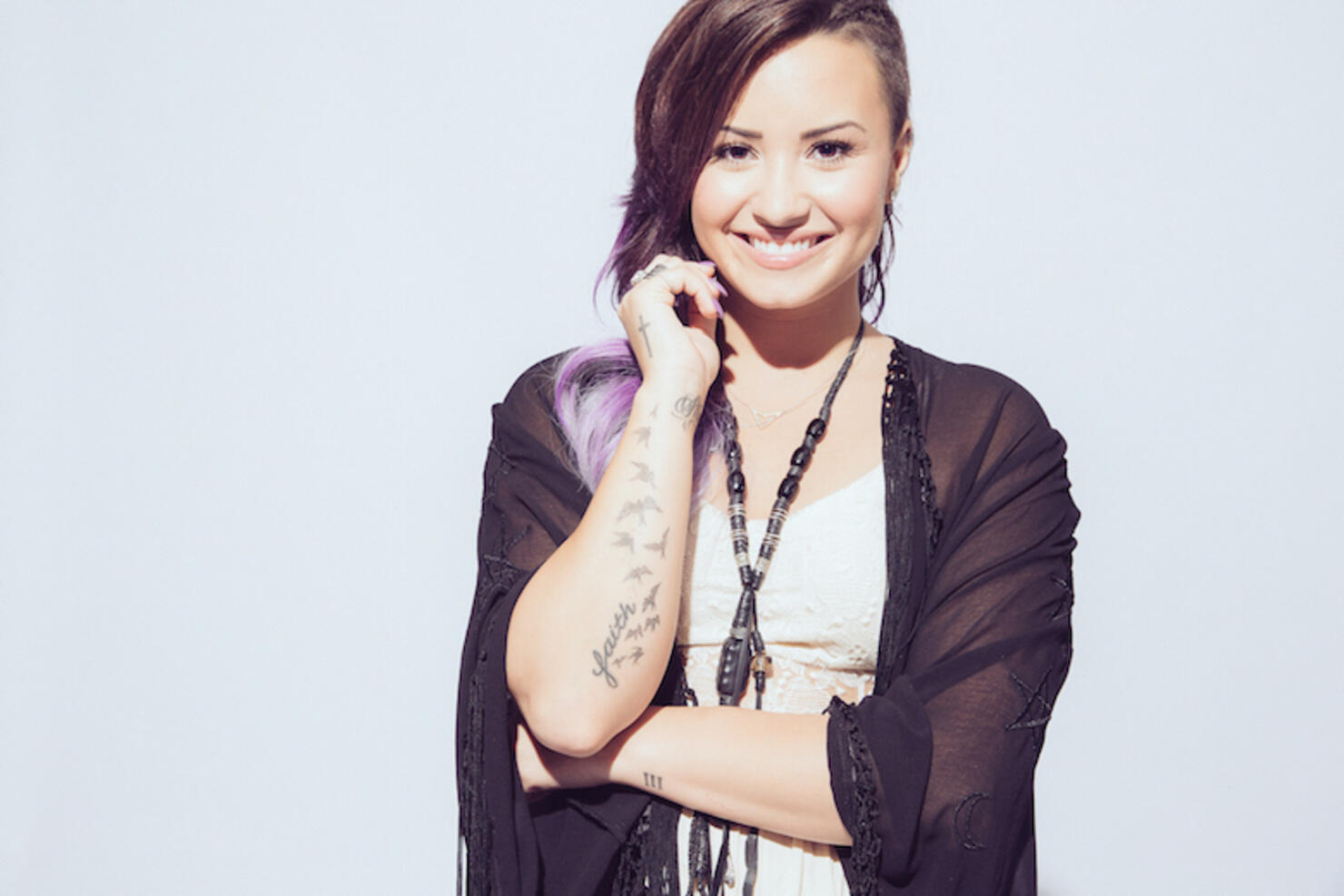 After releasing her fourth album last year and taking over the world on her "Neon Lights Tour," Demi Lovato is ready to do it again with her "Demi Lovato World Tour." Demi has topped charts all over the world with hit singles including "Heart Attack" which was certified 2x Platinum in the U.S. and became her fastest-selling single.
The singer's latest single, "Really Don't Care," is on the fast track to success and the celeb-packed music video for the song showcases Demi's support for the LGBT community and filmed partially at the Los Angeles Pride Parade, and features stars like Perez Hilton, Kat Graham, Wilmer Valderrama, Travis Barker, and more.
If there's one thing about Demi her Lovatics know, it's that she has plenty of tattoos. Lovato recently opened up about her ink and shared the stories behind each one. Read on below for Demi Lovato's Tattoo Stories.
On her first tattoo - song lyrics on her ribs:
"First tattoo I ever got was song lyrics and they're on my ribs. It says, 'You make me beautiful' and it's a Christian song. So some people are like, 'Who's that for?' And I'm like, 'No, it's for God.' I was 16 and I got it in some tattoo artist's apartment. It was so sketch, it was in L.A., but I wanted to get tattooed so bad. I do things out of rebellion. So that was like one of the main reasons why I got it so young."
On the Africa tattoo on her arm:
"The last tattoo that I got was two at the same time - which is kind of how I like to do it. I got Africa tattooed. I went there for my 21st birthday. I went to Kenya and it was just a very, very inspirational journey that I feel like really had a huge impact on my life. And, I would've gotten Kenya, but then people would have been like, 'What's that?' So Africa's a little more distinct." .
On the Roman numerals on her wrist:
"I have the number three in Roman numerals on my wrist and that was a number that was very significant to my birth father because he loved Dale Earnhardt. So when he passed away I got the number three tattooed on me to remind me of him, and also because I love Dale Earnhardt. That's like the most redneck tattoo I have, by the way!"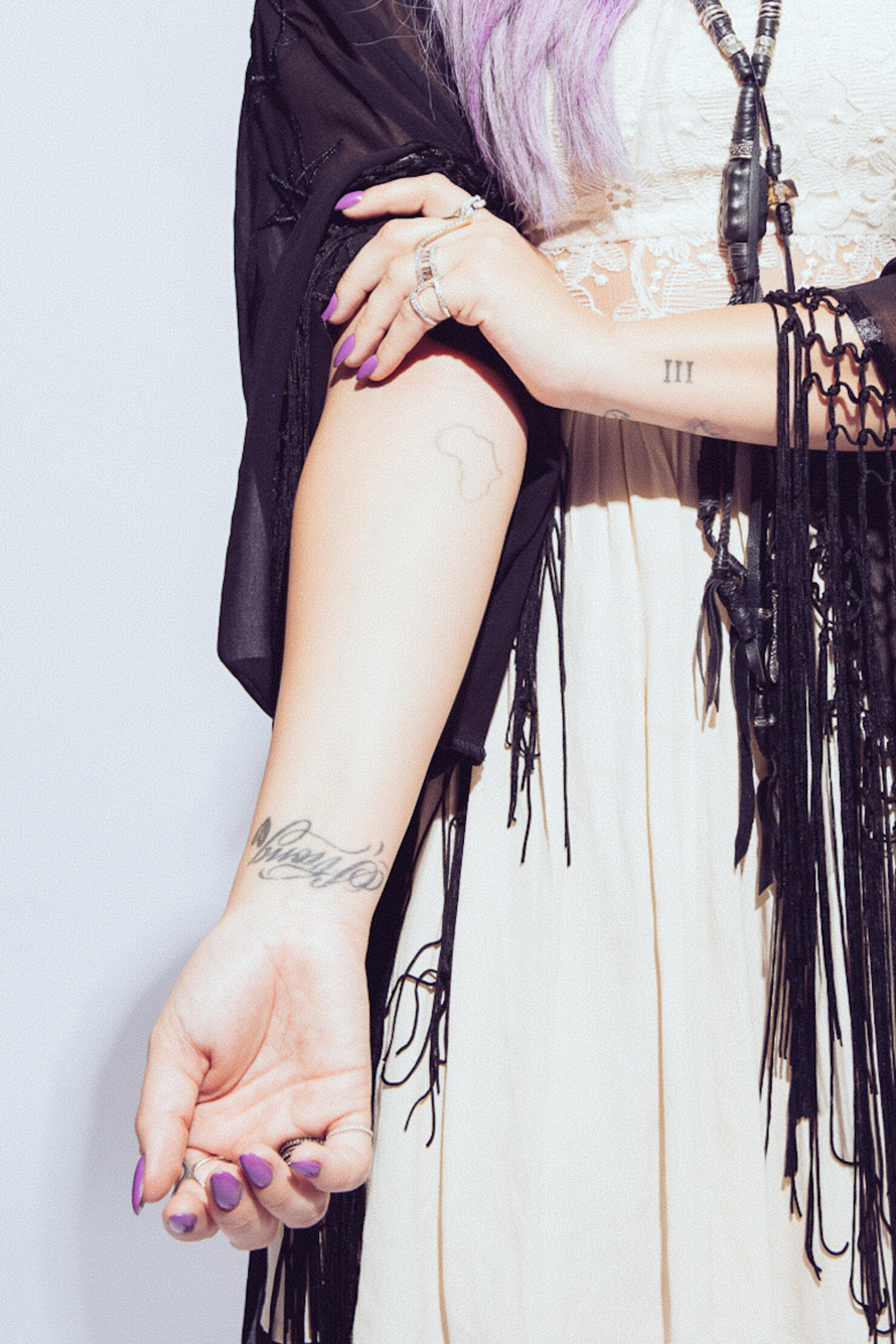 On the "Stay Strong" on her wrists
"I think the, the most meaningful one to me is 'Stay Strong.' It was one of my first few tattoos as well. When I got out of rehab that's the first thing that I did is I went and got tattooed 'Stay Strong' because a lot of fans were telling me that and it helped me get through a rough period. so anytime that I would feel triggered to either self-harm or act out in an unhealthy behavior, I could look down at that and stay strong."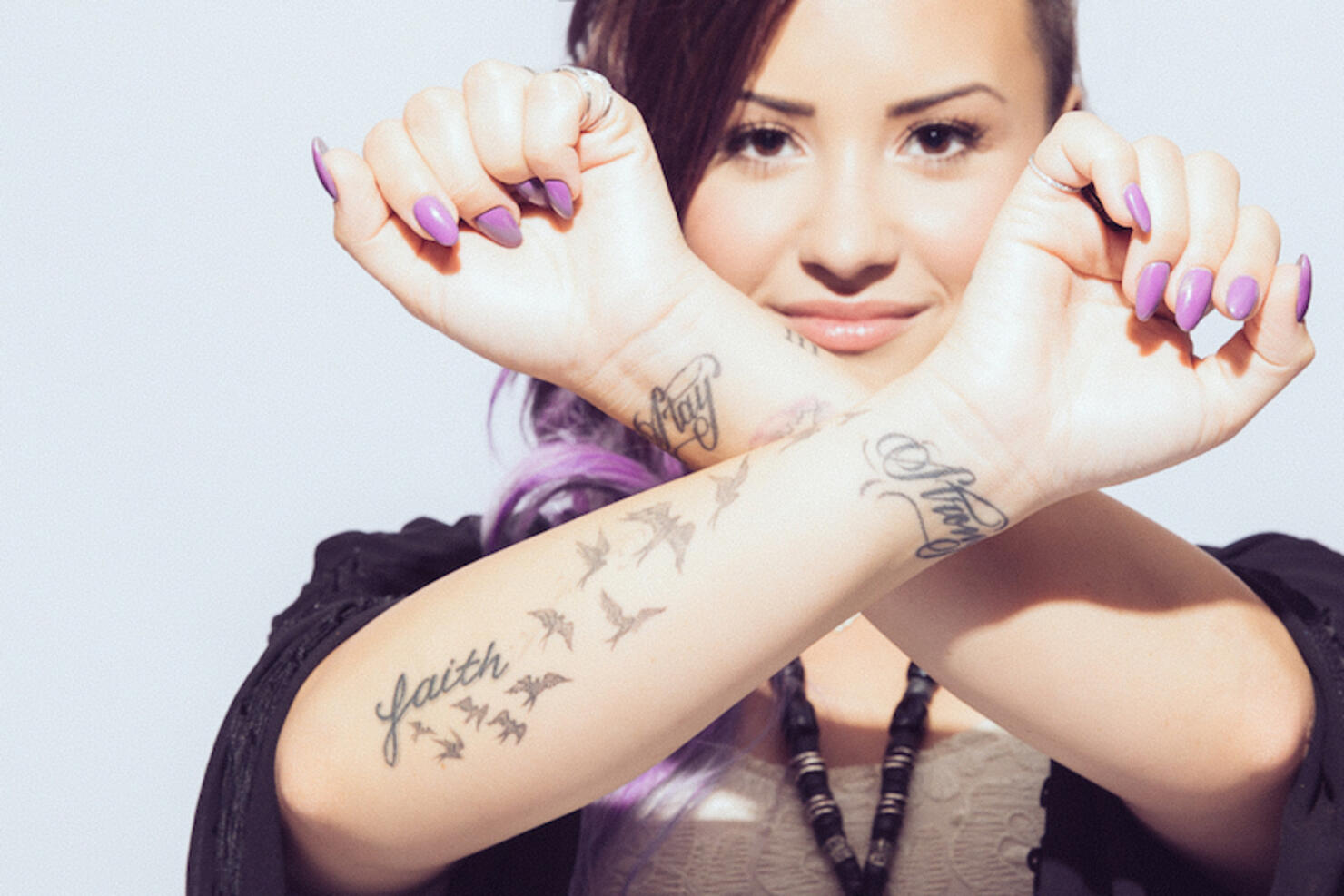 On her birds tattoo by Kat Von D:
"I wanted more tattoos and I'd never done anything big, and it was very impulsive of me, the night that I got it. Literally, I had a friend who had a friend that worked with Kat Von D. And so, literally at like 4:00 p.m. my friend hits up her friend, and that guy was out of town, but Kat was in town. And so I was like, 'Let's get a tattoo,' which by the way, people like book Kat way in advance! But it was so impulsive, so it was meant to be. I love the freedom that birds represent and I didn't specifically have a huge reason why I got 12 of them. But one day, one of my friends that I was at Sober Living with, I was living in her Sober Living house, and they asked, 'How many did you get?' And I was like, 'I don't know. One, two, three, four, five, six, seven, eight, nine, ten, eleven, twelve,' and I was like, 'Whoa, I didn't mean to do that.' But it's like, it was kind of like a God thing, like I worked the 12 steps, so as I got that while I was in Sober Living, apparently it was really meant to be."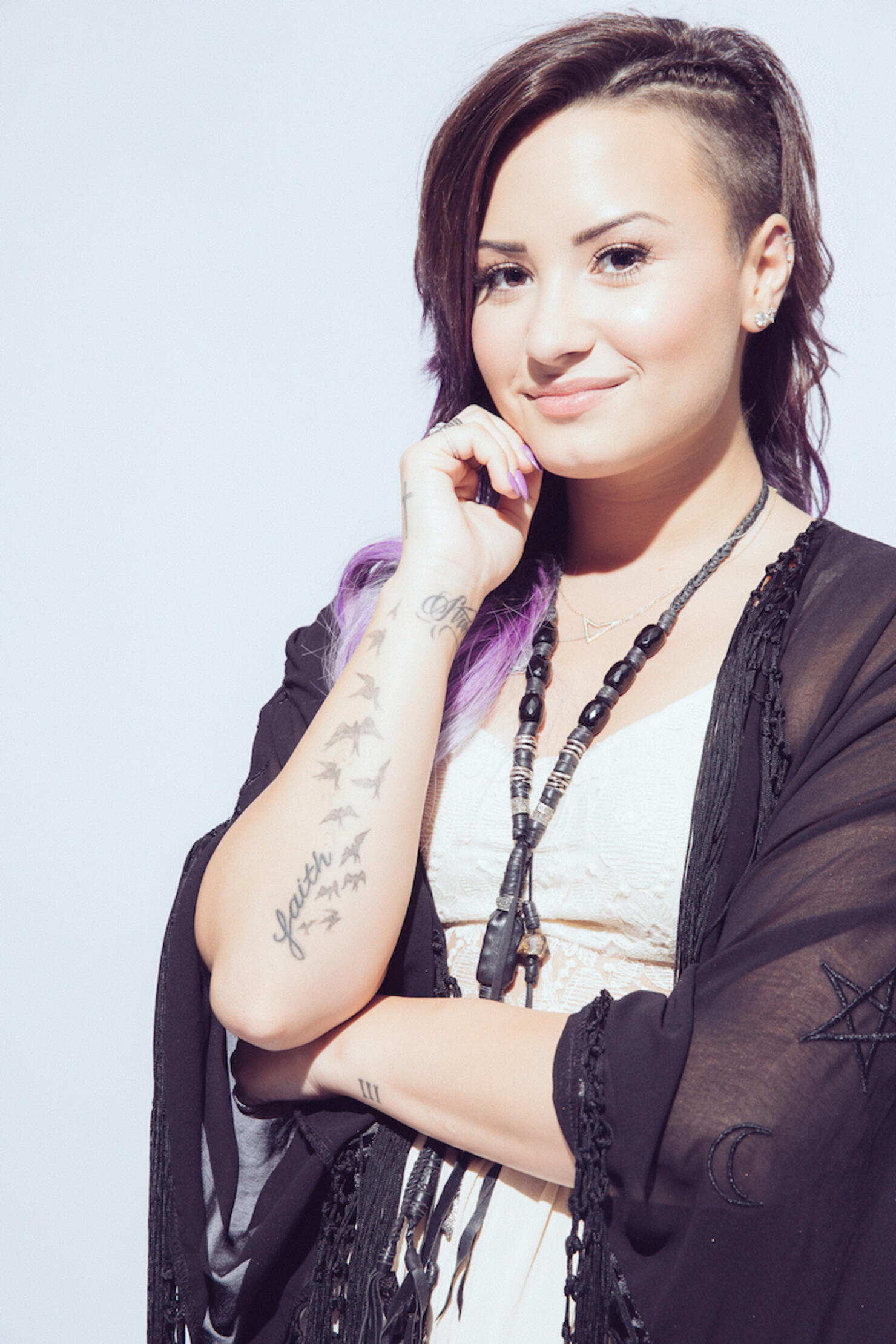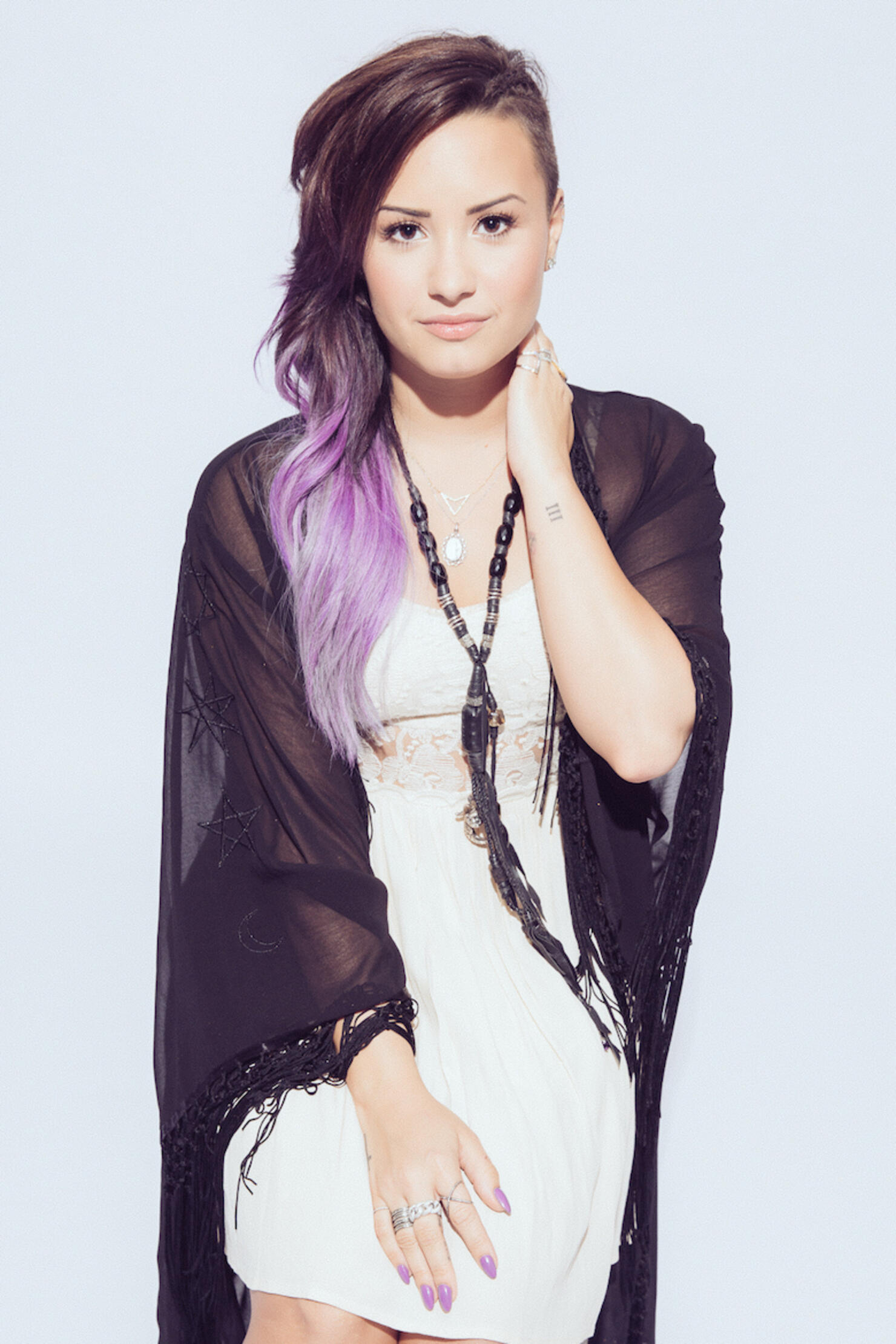 Photos: Katherine Tyler for iHeartRadio