Every Taylor Swift Single Ranked
By Nicole Mastrogiannis
March 6, 2019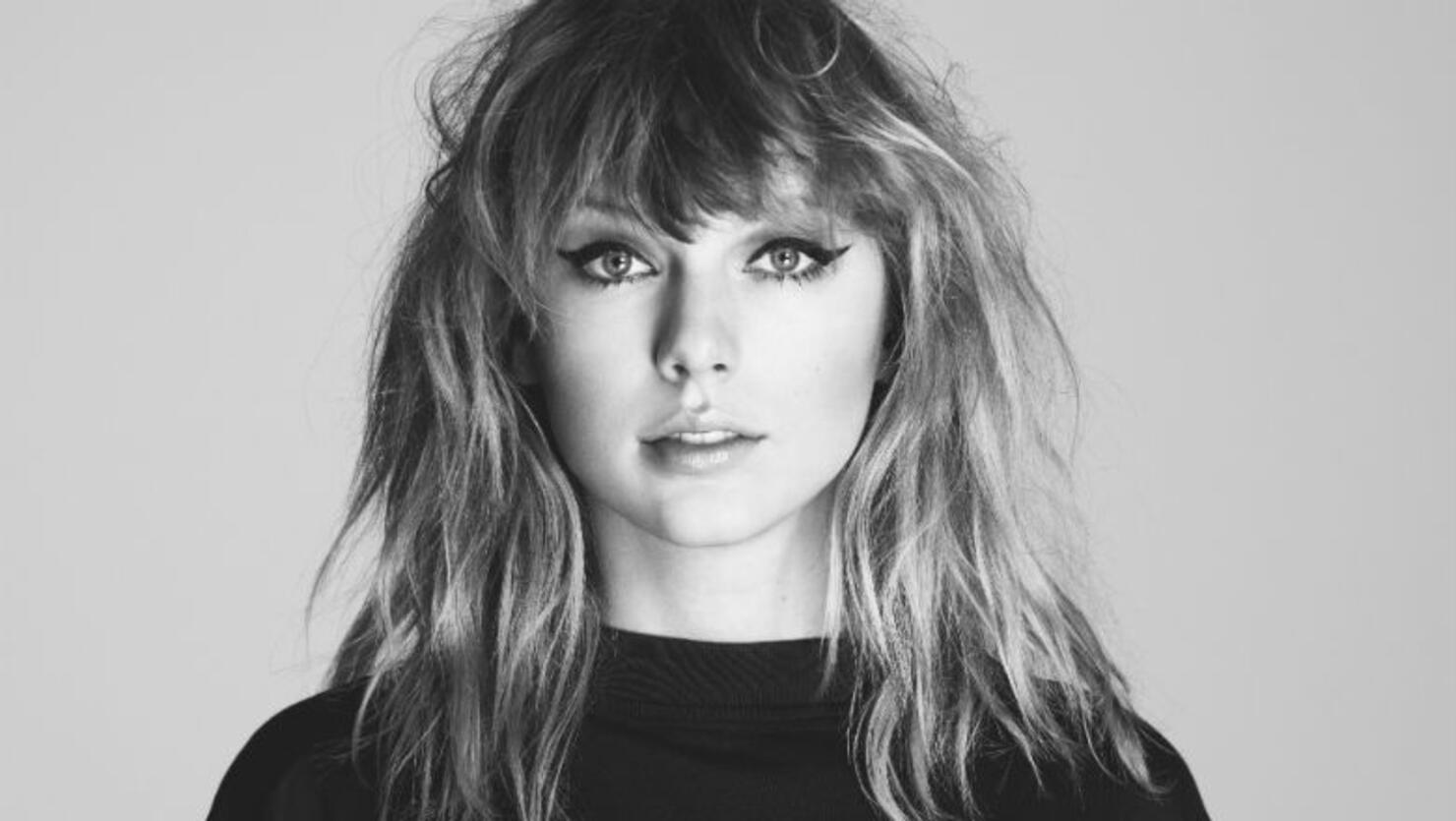 It's a new era for Taylor Alison Swift. The superstar has certainly secured her reputation as an accomplished songwriter and outstanding entertainer, as well as a record-breaker and someone capable of bringing forth change to impact the music industry and beyond.
Any card-carrying Swiftie knows that Taylor is expressive of her life through her music, and in a recent essay penned by Swift for Elle, she explains how certain songs can take you back in time to certain memories — something that her own music certainly does for her fans (myself included). She wrote, "I think that the way music can transport you back to a long forgotten memory is the closest sensation we have to traveling in time."
Many of Taylor's own songs make me think of certain memories and certain people, and through the years it has been amazing to watch her transform not only through her music, but as a person, something I find so relatable and makes me feel so much more connected.
With her seventh full-length studio album on the way, below we are ranking every single Taylor has released (a difficult task as it is like ranking your friends). Songs I wish could be included in this list: "All Too Well," "You Are In Love," "I Know Places," and "Long Live." These are my personal favorites. Here we go:
39. "Our Song"
An upbeat tune about a high school relationship, this this song was actually written for Taylor's ninth grade talent show ... and it ended up making her debut album. 
38. "Sparks Fly"
If you've ever had feelings for someone you shouldn't have feelings for, this is an anthem for you. As Taylor sings in the second verse, "My mind forgets to remind me/ You're a bad idea."
37. "Mine"
This is the very first song on Speak Now and is about having a tendency to run from love, whether you've had examples of love around you fall apart, or if you've experienced failed relationships yourself. But the song is also about finding the one person who encourages you to believe in it, despite your impulse.
36. "Ours"
Sometimes, you just can't help you love ... even if others around you don't approve, whether they're your parents or your friends. In "Ours," Taylor is telling the man she loves that she doesn't care what anyone else thinks, she loves him for him. Towards the end of the song she sings, "'Cause I love the gap between your teeth/ And I love the riddles that you speak/ And any snide remarks from my father about your tattoos/ Will be ignored/ 'Cause my heart is yours." A perfect anthem for the teen girl with a huge crush on the bad boy.
35. "White Horse"
With just the guitar, cello and piano, this is, lyrically, one of the most heartbreaking songs of Taylor's. She talks about falling in love with someone, and having these dreams for the two of them for their relationship and the future, only to realize it's not going to turn out that way. It's like building someone up in your head, only to be let down. "I was a dreamer before you went and let me down/ Now it's too late for you and your white horse/ To come around."
34. "Teardrops on My Guitar"
Just about everyone has experienced unrequited love in their lifetime ... so has Taylor. This song is about her classmate Drew, who would ask Swift for ideas for dates and relationship advice for his girlfriend. It's the classic high school tale of being in the friend zone and watching someone you love, love someone else ... all wrapped up in acoustic guitar riffs and heartfelt lyrics.
33. "Tim McGraw"
Baby's first single! This was Taylor's debut and a song she wrote during her freshman year of high school. This song is the perfect example of how certain music can make you think about certain people, as Swift so eloquently points out in her Elle essay. She sings, "When you think Tim McGraw/ I hope you think my favorite song/ The one we danced to all night long." 
32. "Fifteen"
This song is a bit different from some of Taylor's other songs in that it's retrospective. In the track, Taylor takes a look back on her freshman year in high school and reflects on what she learned. I also love the shout to her (still) BFF Abigail in the second verse.
31. "Fearless"
The title track of her second full-length album, the song talks about the feelings of getting into a new relationship. Taylor sings, "My hands shake, I'm not usually this way but/ You pull me in and I'm a little more brave/ It's the first kiss, it's flawless, really something/ It's fearless." If only all first dates could be like this.
30. "Begin Again"
Every time I hear this song, I think of a phoenix that rises from the ashes. It perfectly captures the feeling of going out on that first date again after you've suffered heartbreak from a bad breakup or a bad relationship, which is never easy. These lyrics in the chorus explain it all: "I've been spending the last eight months/ Thinking all love ever does is break and burn and end/ But on a Wednesday in a cafe, I watched it begin again."
29. "Picture to Burn"
Talk about a breakup anthem, this is it. The song was inspired by a breakup Taylor experienced as a teen, and it says it all in the chorus: "You're a redneck heartbreak/ Who's really bad at lying/ So watch me strike a match/ On all my wasted time/ As far as I'm concerned you're/ Just another picture to burn." It kind of gives me Carrie Underwood "Before He Cheats" vibes.
28. "Change"
A part of Taylor's Fearless era, this song is all about overcoming obstacles and growing, and coming from a time when Swift's career was taking off. Perhaps what's most noticeable when you listen to Taylor's albums (from her debut to her latest) is her evolution, not only in sound, but you get to experience growing up with her as she moves along through her life. Taylor's whole Fearless album was a natural progression from her self-titled first album. "Change" embodies getting ready for the change that was about to happen for her career, "'Cause these things will change/ Can you feel it now?/ These walls that they put up to hold us back will fall down/ This revolution, the time will come/ For us to finally win."
27. "Back to December"
Sometimes, admitting you're wrong isn't the easiest thing to do, so for Taylor, she writes a beautiful song. This song, with its gorgeous melody, is an apology. And the lyrics are what Taylor would say to the person its about. She sings, "So this is me swallowing my pride/ Standing in front of you, saying I'm sorry for that night/ And I'd go back to December all the time/ It turns out freedom ain't nothing but missing you/ Wishing I'd realized what I had when you were mine."
26. "The Story of Us"
This song is great because it's about what can be an anxiety-ridden, awkward situation: running into your ex. And it was inspired by seeing an ex at an awards show. In the chorus, she sings, "Is it killing you like it's killing me?/ Yeah, I don't know what to say/ Since the twist of fate when it all broke down/ And the story of us looks a lot like a tragedy now."
25. "Love Story"
Undoubtedly one of the songs that really launched Taylor's career, as the track saw some crossover to pop radio, "Love Story" is a beautiful song referencing one of the most famous love stories of all time: Romeo and Juliet.
24. The Last Time (featuring Gary Lightbody)
How appropriate of a song title for the last single from Red, because this is The Last Time we hear from Taylor before she drops her first full-fledged pop album, 1989. This is a really beautiful sounding song featuring Snow Patrol's Gary Lightbody, and is about the final attempt to repair a failing relationship — the very last chance. "This is the last time I'm asking you this/ Put my name at the top of your list/ This is the last time I'm asking you why/ You break my heart in the blink of an eye," they sing.
23."Everything Has Changed" (featuring Ed Sheeran)
This is the result of two incredible songwriting friends who wrote a song while hanging out on a trampoline. The Sweeran song is about feeling like your life has now changed because you've met this special person and you're in the beginning stages of a relationship when "all I feel in my stomach is butterflies/ The beautiful kind, making up for lost time."
22. "Red"
Many people see in color, others have the ability to hear in color, and Taylor has the ability to feel in color. This song is about describing the emotions of a relationship with different colors and in this particular situation, she felt red, and blue, and grey: "Losing him was blue like I'd never known/ Missing him was dark grey, all alone/ Forgetting him was like/ Trying to know somebody you never met/ But loving him was red."
21. "22"
If this song doesn't wanna make you sing and dance along (even if you're not 22 yet or anymore), you're lying to yourself. An extremely catchy bop, this song from the Red era is an uplifting anthem to make you feel 22 (like the song says).
20. "New Romantics"
Despite the fact that this song is a bonus track, it became a single! It's an upbeat song about life and romance through the eyes of a newer generation — far from the fairytale picture of love she used to sing about as a teen. In the chorus, she sings, "Heartbreak is the national anthem/ We sing it proudly/ We are too busy dancing to get knocked off our feet/ Baby, we're the new romantics."
19. "Out of the Woods"
Co-written by Jack Antonoff, this song is about the anxieties of a relationship, begging the question, "Are we out of the woods yet?" But despite its meaning, the repetitive chorus is kind of fun to sing along to. My favorite lyrics are: "But the monsters turned out to be just trees."
18. "Getaway Car"
The metaphor of robbers from "...Ready For It?" continues in "Getaway Car," except this car is driving down a road to an ill-fated relationship. "You were drivin' the getaway car/ We were flyin', but we'd never get far."
17. "End Game" (featuring Ed Sheeran & Future)
Another Sweeran classic and this time featuring Future. The song is all about wanting to be someone's "end game" — the person who they end up with in life. And for Taylor, she's saying that despite her reputation, and despite this person's reputation ("and I heard about you ooh"), she wants to be in it for the long run and his "first string." She even makes reference to Ed Sheeran's hit song "A-Team" when she sings, "I wanna be your A-Team."
16. "Should've Said No"
If you've ever been cheated on, this is everything you probably ever wanted to say to the person who cheated on you. "You should've said, 'No'/ You should've gone home/ You should've thought twice 'fore you let it all go." And perhaps the most powerful line comes in a little later in the chorus,"I shouldn't be asking myself, 'Why?'" Because at the end of the day, when cheating in a relationship happens ... bottom line, they just "should've said no."
15. "Gorgeous"
This is all about unrequited love and being really into someone, even though you're dating someone else. "And I'm so furious/ At you for making me feel this way/ But what can I say?/ You're gorgeous."
14. "...Ready For It?"
This song has a double meaning, because not only is the very first song on reputation and Taylor's asking you if your "...Ready For It?" and ready for what you're about to hear, but she also describes it as "basically, finding your partner in crime, and it's like 'Oh my god we're the same, we're the same, oh my god! Let's rob banks together, this is great!'" So, it's interesting because this song goes hard, but then she's talking about finding your partner in crime that will go on this journey with you throughout your relationship … which is kind of sweet in a badass way.
13. "I Don't Wanna Live Forever (with ZAYN)"
This song isn't from any of her albums, but Taylor teamed up with ZAYN for a song for Fifty Shades Darker. With a gorgeous melody, she comes in at the second verse of the song, and the lyrics are inspired by the storyline of the film.
12. "Wildest Dreams"
An immediate favorite on 1989, this song is not only called "Wildest Dreams," it just sounds dreamy, both sonically and lyrically.
11. "You Belong with Me"
As one of the songs that really began to transition Taylor into pop, it's about watching someone you're in love with be in a relationship where they aren't appreciated or loved the way you know you could care for that person. Also, this is Junior Jewels Taylor and the music video is a favorite.
10. "We Are Never Ever Getting Back Together"
Is a happy breakup song a thing? Because I think this is it. This was the song to kick of the Red era and such a great moment for Taylor. "WANEGBT" pushed her further into the pop world (as this track was produced by geniuses Shellback & Max Martin), but between its message and the sheer catchiness of the song, it's with pure joy that you can't help belt it out and think of your own ex while doing so (guilty).
9. "I Knew You Were Trouble"
A song that was truly pivotal for Taylor, as she incorporated some electronica/dub step into her music, moving more towards mainstream pop and further away from her country music beginnings. This one goes hard, and it was great to see her take a more edgy risk like this.
8. "Shake It Off"
This was the introduction to 1989 and I was so proud of Taylor for releasing this (and first) because as she sings, "the haters gonna hate, hate, hate, hate hate." It always bothered me the way some people talked about her on social media, etc., based on what they thought they knew about her personal life. Because the reality is: we all go through it. We all go through breakups and relationships, etc., she's just in the public eye doing so. It doesn't make it right to target her. And it's incredibly brave of her to be vulnerable and share that part of her life through song.
7. "Look What You Made Me Do"
Just iconic. The song AND the music video. But this is the art that Taylor has perfected — being able to write about her life in her songs (while also adding hidden meaning in her visuals), without directly pointing the finger at someone. Kicking off reputation, this song was kind of like "Shake It Off," but on a whole new level, touching on themes of betrayal and addresses the drama she had been experiencing over the previous few years.
6. "Mean"
This song was the catalyst for me to become full-blown Swiftie. Taylor performed this song at the Grammys in 2012 and watching her perform totally changed my perception of her, finding her more relatable and more vulnerable. For me, it really separated the "Love Story" image of her and portrayed her as a strong woman who has the courage to stand up to all the "mean" people out there. The message is such an important one, and continues to be today.
5. "Style"
This song is not about fashion at all, but it just makes me want to strut down a runway. This is the tale of the complicated relationship that "goes 'round and 'round each time" and your feelings for this person never go out of style. "You got that James Dean daydream look in your eye/ And I got that red lip classic thing that you like/ And when we go crashing down, we come back every time/ 'Cause we never go out of style, we never go out of style."
4. "Bad Blood" (featuring Kendrick Lamar)
"Band-aids don't fix bullet holes" … what a song. This is an anthem about losing a friendship, which was kind of refreshing to hear since many of Taylor's songs are about love or heartbreak or romantic relationships. Also, this is the most cinematic music video of T-Swift's for sure.
3. "Blank Space"
Here lies some of Taylor's most iconic lyrics: "Darling I'm a nightmare dressed like a daydream" and "Got a long list of ex-lovers/They'll tell you I'm insane." This is musical satire at its finest and she really went there and made a song about how the media, etc. has portrayed her — she created a whole entire character out of it, as you can see in the music video.
2. "New Year's Day"
This song gives me ALL the feels! I cried watching her perform this on the "reputation" tour (and listening to it for the first time). "Hold on to the memories, they will hold on to you," I mean — *chef's kiss* — just beautiful. The track is also really poetic in that New Year's Day is the first day of the year and is kind of like a new beginning, and makes me think of the future. And Taylor is singing, "I want your midnights/ But I'll be cleaning up bottles with you on New Year's Day." So, she's saying she wants to have fun at the party, she wants those fun midnight moments, but she also wants this person there the following day; she wants a future with this person. It's such a hopeful sounding song to end an album that takes you through a rollercoaster of emotions.
1. "Delicate"
This song opens with Taylor singing and having used an effect I can only compare to Imogen Heap, and she uses it throughout the song. And the track's "delicate" sound is what brings reputation into a different phase of the album, following T-Swift coming at you with the previous four songs — it's like when the sun comes out after a rainstorm and the clouds clear. Aside from how beautiful "Delicate" is sonically, the lyrics are so vulnerable and perfectly captures the feeling of being in a new relationship, which is a really "delicate" time. "Is it cool that I said all that?/ Is it chill that you're in my head?/ 'Cause I know that it's delicate." It's songs like these that make a Taylor Swift fan think about what they're going to hear next.