How Jennifer Lopez Helped Bradley Cooper Before His Oscars Performance
By Paris Close
February 27, 2019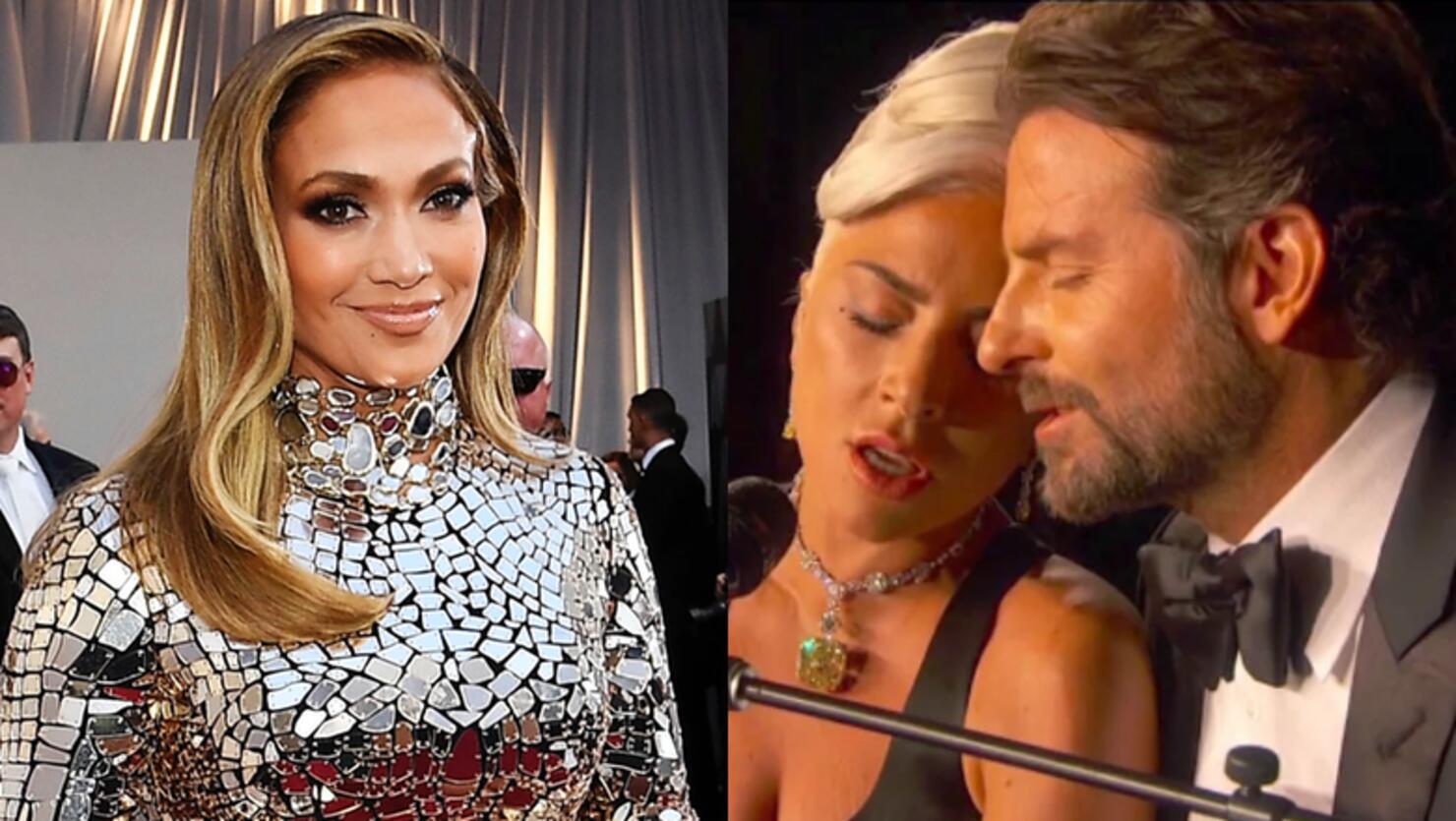 Jennifer Lopez gave Bradley Cooper some sound advice to ease his stage fright before performing at the 2019 Oscars with Lady Gaga.
In an Instagram Live video following the 91st Academy Awards, the pop star revealed the small part she played in motivating the actor, who "seemed a little nervous" ahead of coming onstage to sing "Shallow" from his Oscar-winning film, A Star Is Born, with co-star Gaga.
"I just whispered, I said, 'The song is so beautiful. When they hear the first few notes, they're going to start applauding. So don't worry. Just deliver the song,'" Lopez explained in the clip. "He was like, 'I got it, I got it, okay.'"
Of course, Lopez knows a thing or two about winning over a big crowd, having brought down the house at 2019 Grammy Awards with her Motown Tribute a few weeks ago.
The 49-year-old songstress did the honors of introducing Cooper and Gaga's production at the ceremony alongside actor Chris Evans. She also had a front-row view of the pair's "amazingly beautiful, intimate performance" of the record, which went on to claim the Oscar for Best Original Song, garnering the "Born This Way" artist her first Academy Award.
Aside from being Oscar-nominated for "Shallow," Gaga was also up for Best Actress in a Leading Role, while Cooper was nominated for Best Actor in a Leading Role and Adapted Screenplay.
In case you missed the magic, watch Gaga and Cooper's Oscars performance below.
Photo: Getty Images/ABC via screenshot