Lil Xan Pregnant Fiancee Annie Smith Accused Of Faking Ultrasound
By Paris Close
February 27, 2019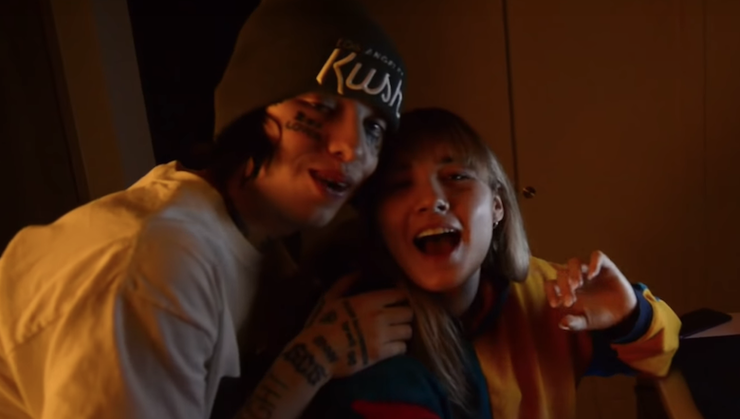 Lil Xan's pregnant fiancee is "really disappointed" people think she's faking her pregnancy.
Last week, the "Live or Die" rapper announced he was expecting his first child with wife-to-be Annie Smith. It's a beautiful thing, the prospect of future parenthood, but the couple's happiness was spoiled after new gossip suggested the 22-year-old was not pregnant with Xan's baby at all.
Smith, who is said to be in the ninth week of her pregnancy, was forced to address disparaging accusations that she fabricated her ultrasound images in a video she posted to Instagram this week.
Fans began calling the pair out on Twitter after users noticed Xan and Smith's nine-week ultrasound photo, as seen in the clip below, seemed to resemble another sonogram that appears in a Google image search result.
But the rumors are untrue, Smith says.
"When I posted my YouTube video with my ultrasound pictures, a girl (I'm not going to comment on who) photoshopped them with another person's name, year, birthday, etc, and uploaded them to Google," she explained to E! News on Tuesday. "I'm honestly really disappointed that we announced it and now this is the rumor floating around."
Smith wasn't even at the end of her first trimester before the duo revealed the news.
"I wanted to wait a lot longer, until she started showing," Xan told TMZ in a video chat on February 19. "We're only five weeks along, but I couldn't contain my excitement so I wanted to let the world know."
Photo: YouTube/Annie Compton Smith
Chat About Lil Xan Pregnant Fiancee Annie Smith Accused Of Faking Ultrasound