Priyanka Chopra And Meghan Markle's Friendship Might Be Over
By Emily Lee
February 28, 2019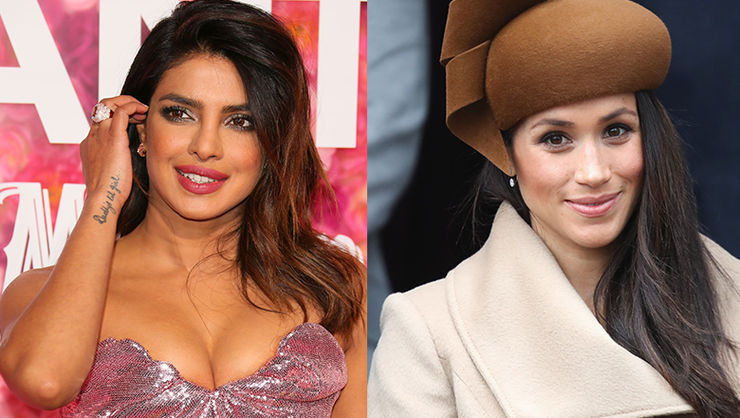 Are Priyanka Chopra and Meghan Markle still friends? That's the question on everybody's mind after an insider revealed to Page Six that their relationship is currently on the rocks. While we can't always believe everything we hear, the source claims Priyanka was "crushed" when Meghan chose not to attend her wedding to Nick Jonas back in December.
Fans of Meghan and Priyanka expected the Isn't It Romantic actress to attend Meghan's baby shower in New York City last week, however, Priyanka was not in attendance. Reports claimed she was "bogged down" with work in Los Angeles, though now her absence is being credited to a growing rift between the two women.
"Their friendship is over unless Meghan apologizes," a source explained to Page Six, saying Priyanka is still upset about Meghan skipping out on her wedding. "Priyanka is a huge international star with a tremendous social media following. She is probably more famous worldwide than Meghan is. She feels Meghan didn't respect her, and didn't respect their friendship."
While Page Six spoke to multiple sources about the drama between Meghan and Priyanka, another one denied that any tension is brewing behind the scenes. "There are no issues between the two women. They are friends, and anything you're being told otherwise is inaccurate and untrue," the source said.
Hopefully, these rumors are just that: rumors.
Photo: Getty
Chat About Priyanka Chopra And Meghan Markle's Friendship Might Be Over