Selena Gomez, Benny Blanco, J Balvin & Tainy 'Can't Get Enough' On New Song
By Paris Close
February 28, 2019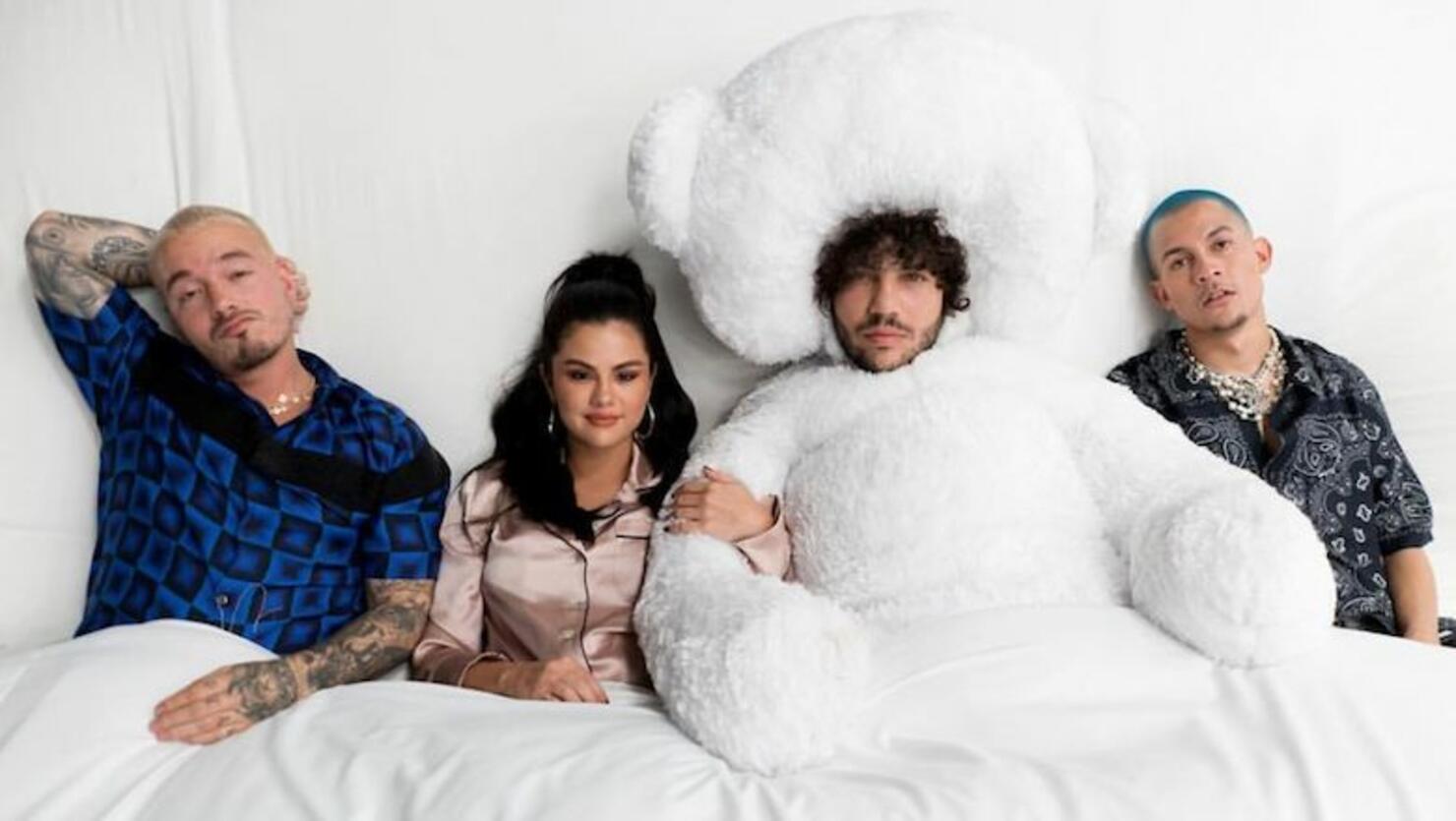 We literally can't get enough of Selena Gomez, benny blanco, J Balvin and Tainy's new song.
Thursday (February 28) marked the highly-anticipated arrival of the four creatives' tempting and intoxicating jam "I Can't Get Enough." The project, produced by blanco and the Grammy-winning Tainy, came to fruition after weeks of teasing and extensive planning between the two hit-makers, who started working on the track in December before courting vocals from Gomez and Balvin.
"Crazy. I like that, you like that, so let's be crazy/ The contact, impact, I want that daily/ Our breath getting deeper, deeper, lately," a breathy Gomez opens with coos over reggaeton rhythms, leading listeners into a chorus of hedonistic incantations. Balvin's turn is no less mesmerizing, as the Latin pop star delivers out a mouthful of lush lines in Spanish.
Listen below.
"I Can't Get Enough" is the latest offering to appear on blanco's forthcoming second studio album, scheduled to drop this year. It is also the second feature this year from Gomez, who previously appeared on Julia Michaels' "Anxiety" and is rumored to come out with her new album in 2019 as well.
"I'm extremely excited about this track, and helping put this collab together, especially since it was created so smoothly and organically," Tainy told JustJared in celebrating the record's release. "It's a fun piece that everyone involved loved off top, and it's going to make people feel good."
What do you think of the cut: Smash or pass?
Photo: YouTube/benny blanco