Thomas Rhett Shares "Look What God Gave Her" & Announces New Album
By Nicole Mastrogiannis
March 1, 2019
Thomas Rhett has gone through some big Life Changes, but now he's ready for the next chapter. The country star has officially shared his new single, "Look What God Gave Her" and announced his brand new album Center Point Road, which is set to be released in May.
"Look What God Gave Her" is both sentimental and upbeat, as the song is a blend of country and pop and is definitely a track you can dance to. The single is about Rhett's wife, Lauren Akins, as Thomas sings, "Look what God gave her, how perfect he made her/ She walks in the room, its like he answered my prayers/ The way that she moves, how could anybody blame her/ I know she got haters, but it ain't her fault, nah/ Look what God gave her."
Rhett explains of how his wife inspired his new single, "My wife is so beautiful, but at the same time she's inwardly beautiful, she's funny, she's kind, she's the best mom I know ... and she's hilarious. It's really just about thanking God for the human being He made, and singing it in a fun way."
He added, "I think I played this song 2,000 times in a month after we first wrote it. It makes me want to dance. It makes me want to move. And to me, the song really is a celebration of how awesome my wife is. I know I've done that in the past, but I've never really done it in an uptempo way."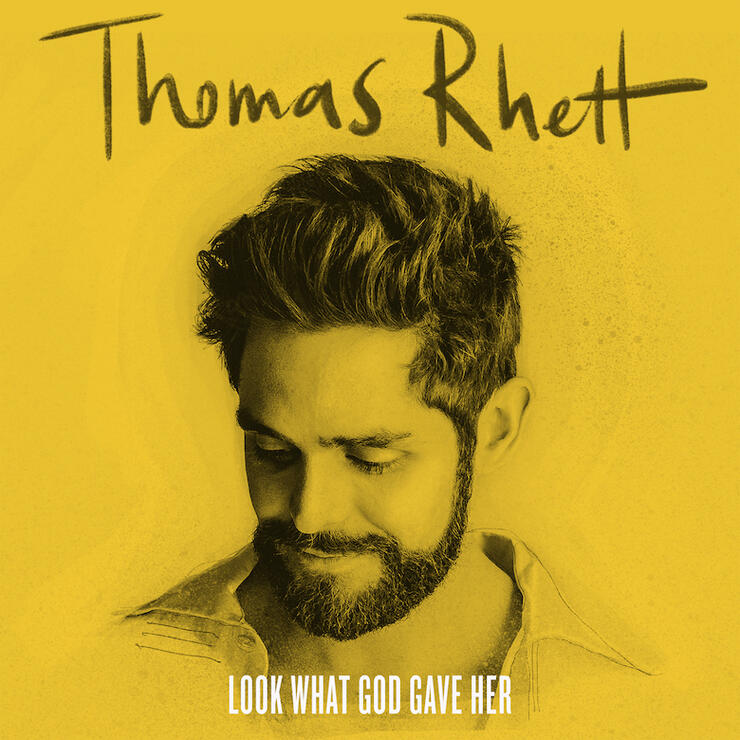 "Look What God Gave Her" is also the lead single from Thomas's upcoming album Center Point Road, which follows 2017's Life Changes. The country star co-wrote the song alongside his father, Rhett Akins, as well as Julian Bunetta, John Ryan and J Cash. Rhett's forthcoming effort will be released on May 31st, just in time for summer, and more details on the record will be revealed soon.
FYI, Center Point Road was the street in Thomas' Tennessee hometown that helped to shape and influence many of his life experiences.
Listen to Thomas Rhett's new single "Look What God Gave Her" above.
Chat About Thomas Rhett Shares "Look What God Gave Her" & Announces New Album