Jonas Brothers React To Fans Reacting to The "Sucker" Music Video
By Nicole Mastrogiannis
March 1, 2019
The Jonas Brothers have given fans what they've been wanting since the band split in 2013: a reunion. The guys are finally back together and released a brand new single called "Sucker," along with its music video featuring the Jonas ladies.
"Sucker" is Jonas Brothers' first new music in six years, and this year marks ten years since the band released a full-length studio album. So, naturally, we're glad they're back! And in a teaser video for next week's week-long Late Late Show Takeover with James Corden, Nick explained of the Jonas Brothers' highly anticipated reunion, "It's nice to finally be able to tell someone. We've been keeping this a secret now for almost seven, eight months."
As expected, after the official release of "Sucker" at midnight on March 1st, fans from all over the world took to social media to express all the feels after getting to listen to the song and see the music video for the first time. iHeartRadio compiled a video of all of the best fan reactions submitted via Twitter and showed it to the Jonas Brothers, and they've reacted to all the reactions; Jonas reaction inception!
Watch the video above as Nick, Joe and Kevin react to their fans' reaction videos above, and take a look at some of the highlights below.
When the tears were flowing:
And when Joe notices your old school Jonas Brothers merch.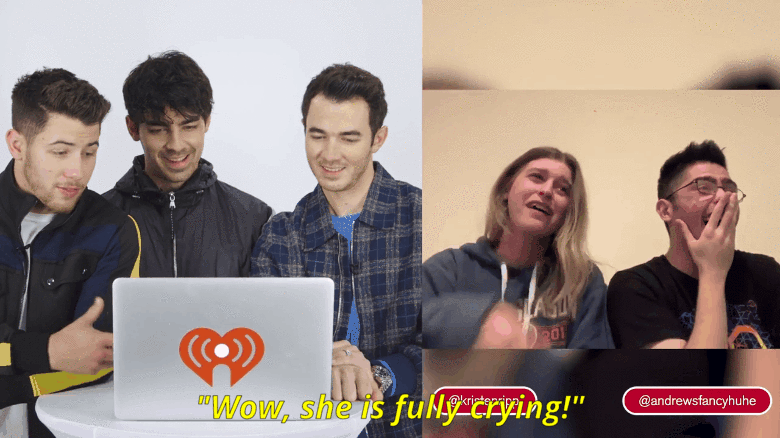 When Nick had the perfect answer for the bathtub scene:
"Why not?"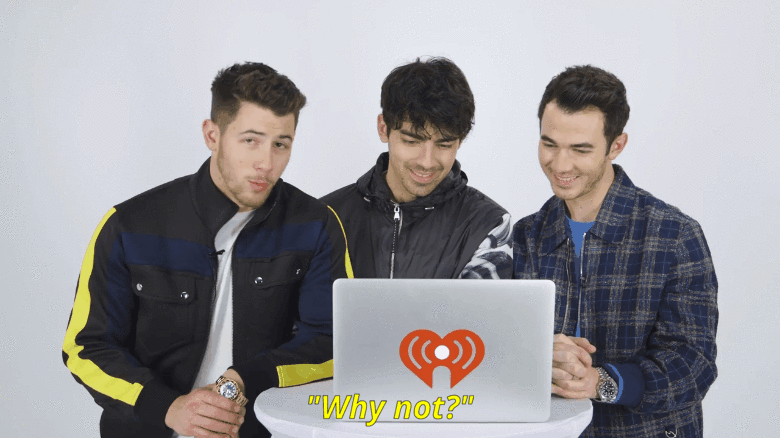 When Joe knows the look of being shook: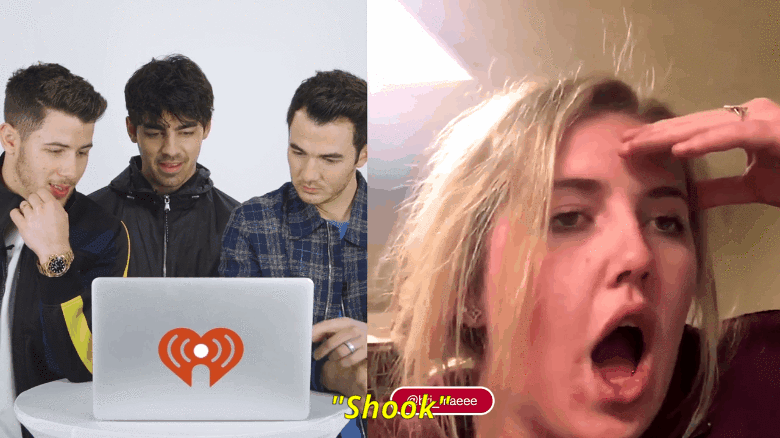 In closing ... the Jonas Brothers love all of their fans.
And their reactions.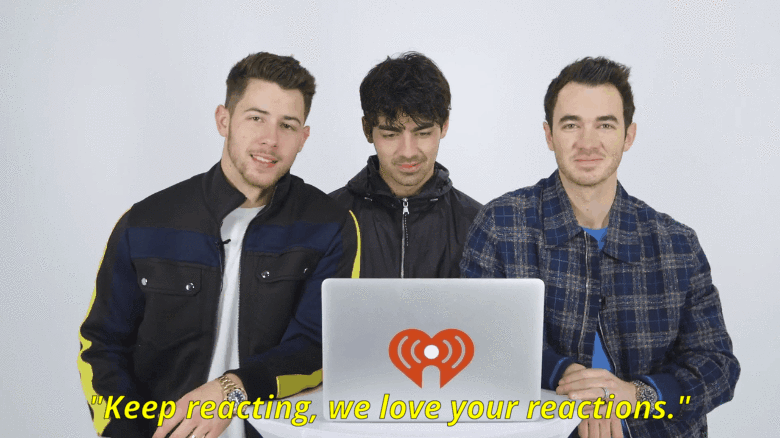 Chat About Jonas Brothers React To Fans Reacting to The "Sucker" Music Video