Project 2ONE5 Talk Kanye West Co-Sign, Learning From R&B Groups Of The Past
By Hayden Brooks
March 1, 2019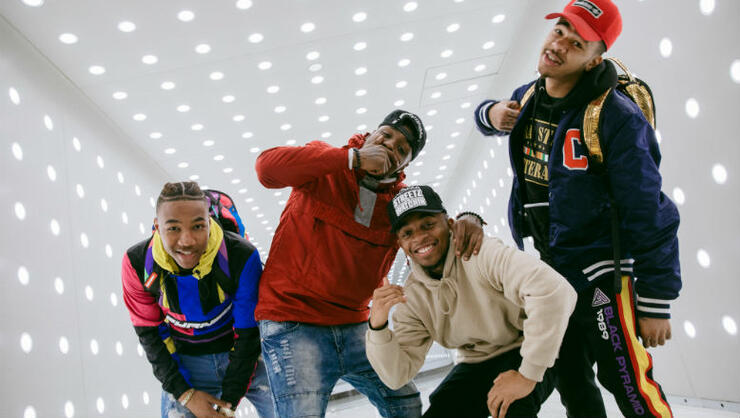 Project 2ONE5 are intent on making waves in the R&B scene. Helmed from Philadelphia, the four-piece band know that they have a lot to live up to with their inspirational all-male R&B groups from the past like The Temptations, Dru Hill and Jagged Edge. However, Dash, Tae, Rizzy and Mire are using their fandom for former boy bands as a blueprint on what not to do with their budding career.
"That New Edition biopic was basically like the cheat code for us of what to do and what not to do," Dash told iHeartRadio during a recent promo stop. "Everybody calling me the Bobby Brown, so I know not to take the Bobby Brown route, you feel me? Because it did make his group look bad. It was just like even though he was a legend, I just don't want to put my group in that predicament. I'd rather us do this as a team 'cause you know ain't no one person's bigger than the other."
Earlier this year, the group garnered some major traction when their cover of Teyana Taylor's "Issues/Hold On" was reposted by the famed siren and given the stamp of approval by none other than Kanye West. In fact, 'Ye called the rendition "amazing" on Twitter and promised the quartet some Yeezys, but the group admitted there was a bigger importance to those co-signs. "I feel like it was God talking to us [and] letting is know that 'Whatever you're all going through at the moment, don't worry about it because I got your back'," Dash recalled of the time he learned of Taylor and West's messages. "'Cause I was literally was going through something. We was actually all going through something. That's the crazy part. We all was going through something amongst each other and with other people."
While they are still waiting for their kicks, Project 2ONE5 are enjoying the release of their new music video for their latest single,"Sexaholix," which sees the four-piece showcasing slick choreography in their hometown of Philly. The R&B collective also have a new single called "The Weekend" that is set to drop at the end of the month. For more information on the budding R&B group, head over to their Instagram account!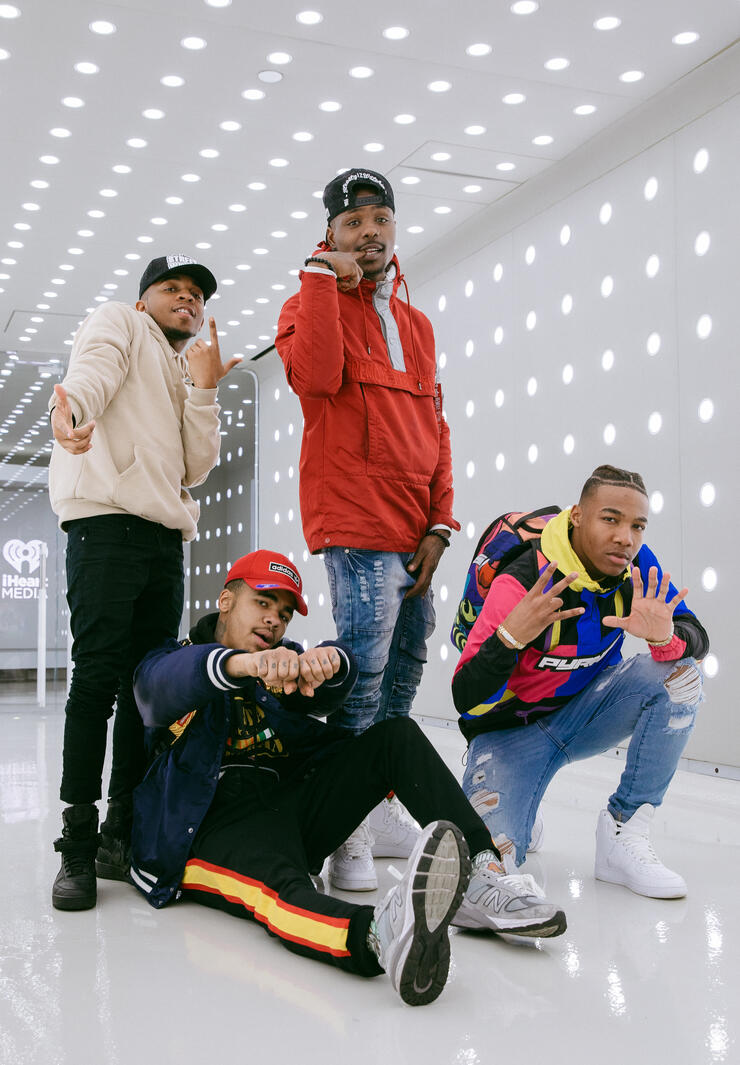 Photo: Adrianna Casiano for iHeartRadio
Chat About Project 2ONE5 Talk Kanye West Co-Sign, Learning From R&B Groups Of The Past