2 Chainz Celebrates New Album at an iHeart Exclusive Album Release Party
By December Savage
March 5, 2019 2 Chainz came out to the iHeart Theater Los Angeles for an amazing performance celebrating his latest album, Rap or Go To The League. The Watch Out rapper referred to this fifth full-length studio album as his best work yet. The inspiration comes from his love of music and sports while mirroring his black excellence and being full of substance, he notes.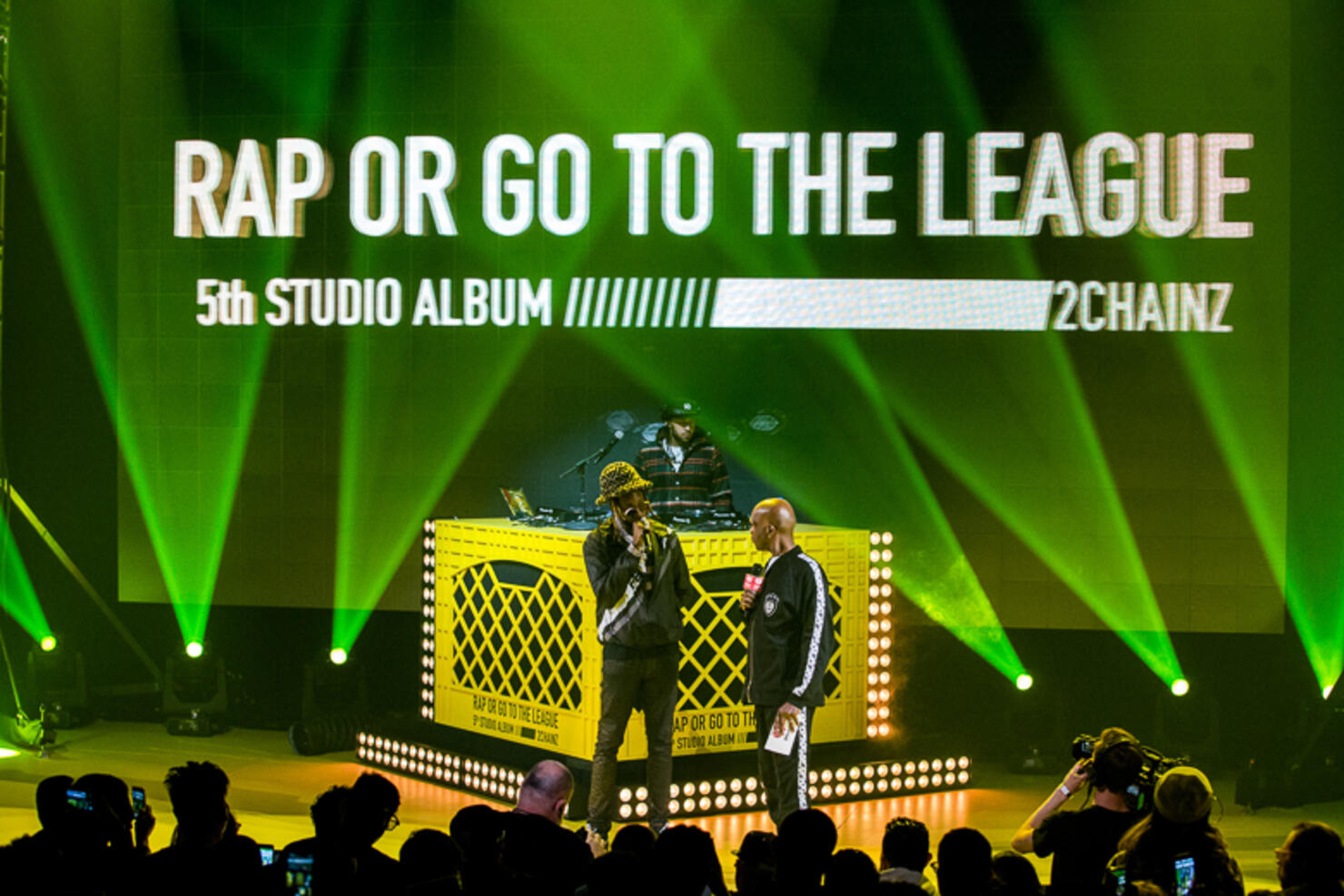 A full room of fans were in attendance to catch the 17 song performance featuring a Q&A session with LA's Real 92.3, Big Boy. The set list included:
No Lie
I'm Different
Q&A
High Top
2 Dollar Bill
Q&A
Birthday
Money in the Way
No Problems (Verse)
BIG BANK
Statute of Limitations
Rule the World
Watchout
NCAA
Vibe
Good Drank
4 am
This album is not to be taken lightly. 2 Chainz brings serious dialect to the table, pairing his emotional release with catchy beats.
"This album is very therapeutic for me. It's a lot of things that I've been holding on for a long time..for years, over decades. This album I was able to release some of those demons on these tracks. I still deal with them, but I can talk about them now."
The artist talked about a wide scope of issues and individuals influencing the album. He even makes some sports prediction about the status of newcomer to the Los Angeles Lakers, Lebron James. Before praising the basketball players work as executive producer on the new album, 2 Chainz said "first of all he's an incredible guy, he's an incredible friend and he will be surpassing Michael Jordan for scoring later tonight."
He went on to appreciate Lebron for combining hard work with his God given talents, while also using his platform beyond the scope of a basketball players job description.
The album features collaborations from a multitude of artist including, Young Thug, Travis Scott, Ariana Grande, Lil' Wayne, Chance the Rapper and more. When asked how he chooses which artist will be featured,
"It's a feeling thing, I don't force anything. If I was doing a song about smoking I would holler at Snoop."
He added that he's a fan of everybody that's on the album. "I'm a new Ariana Grande fan."
He's not stingy to return the favor for a feature either. The 4 AM rapper noted that fellow musicians can hit him up, he's only a phone call away. "I'm one of the leading feature artist out here. I'm the go-to guy. You can get a plaque off of me...It's not about competition. It's about love. To me music is a sport, and it's love for the sport."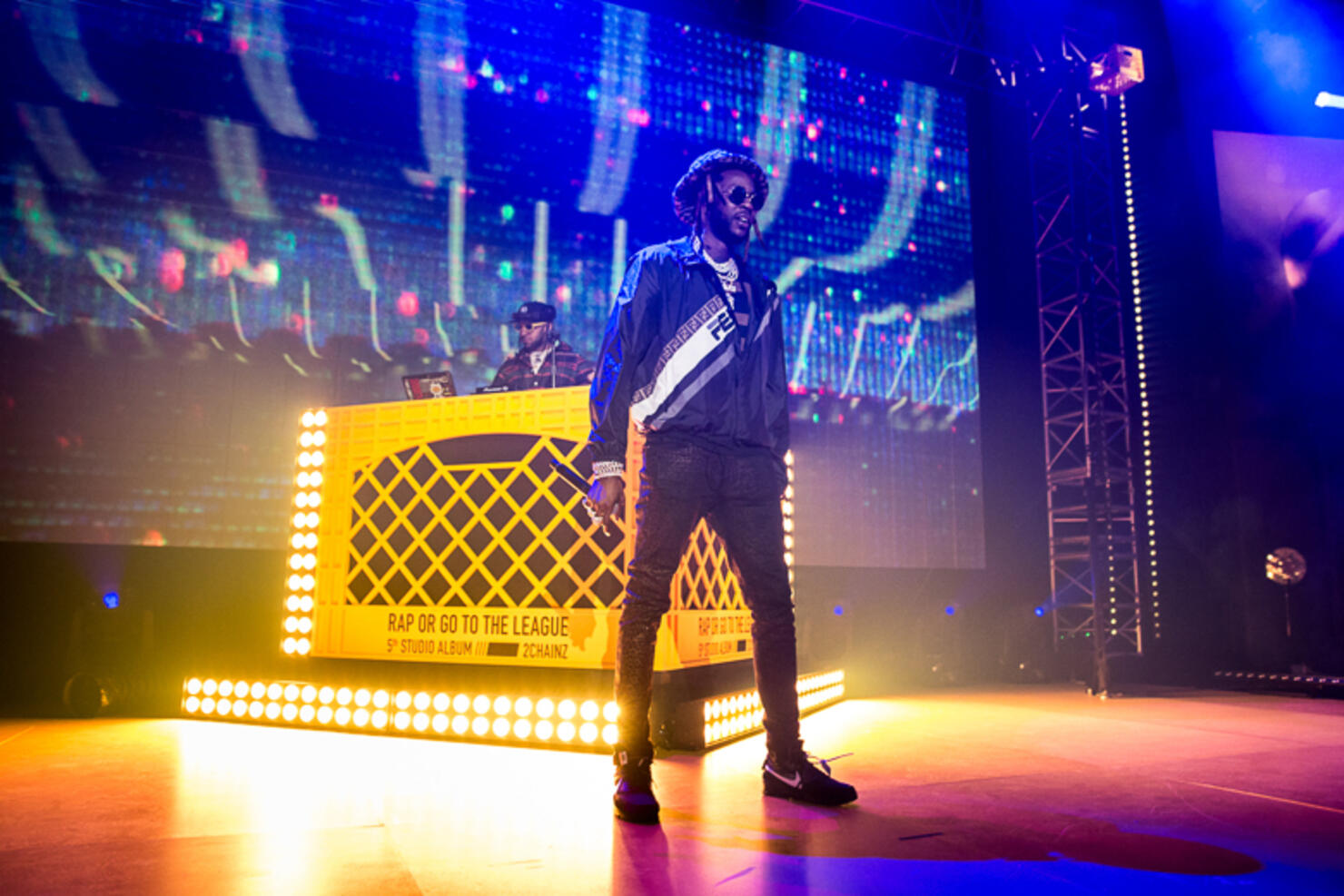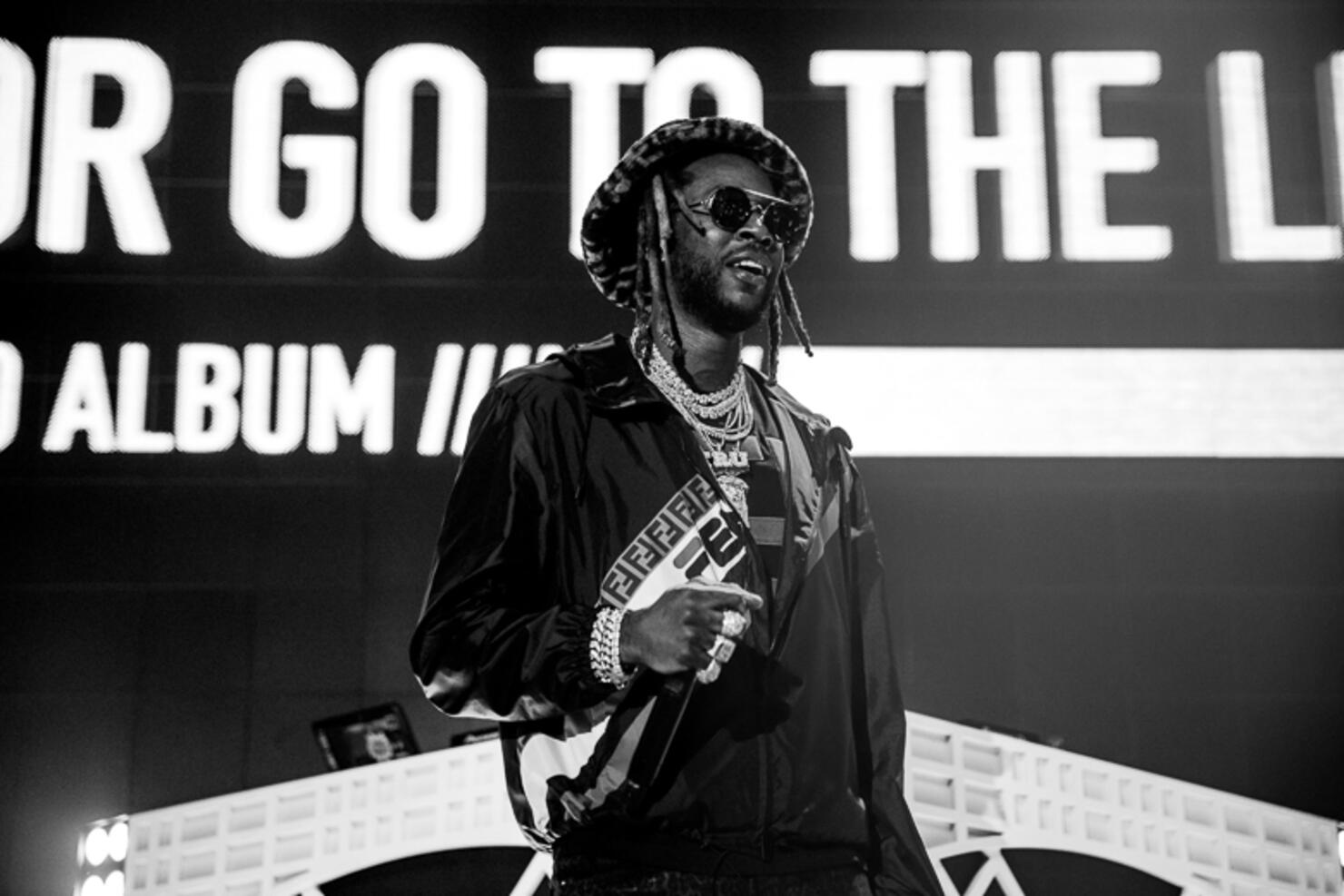 2 Chainz expects this album to appeal to a wide range of fans with his dedication to be open and transparent.
"Each individual should get something different out of the album. I put little messages all throughout the album. Everyone should hear it differently."
He adds that, "I'm a street cat from Atlanta. I'm from the streets, but I also have a college degree. So I have a duality. I'm not ashamed to be myself around anybody."
Listen to Rap or Go To The League here!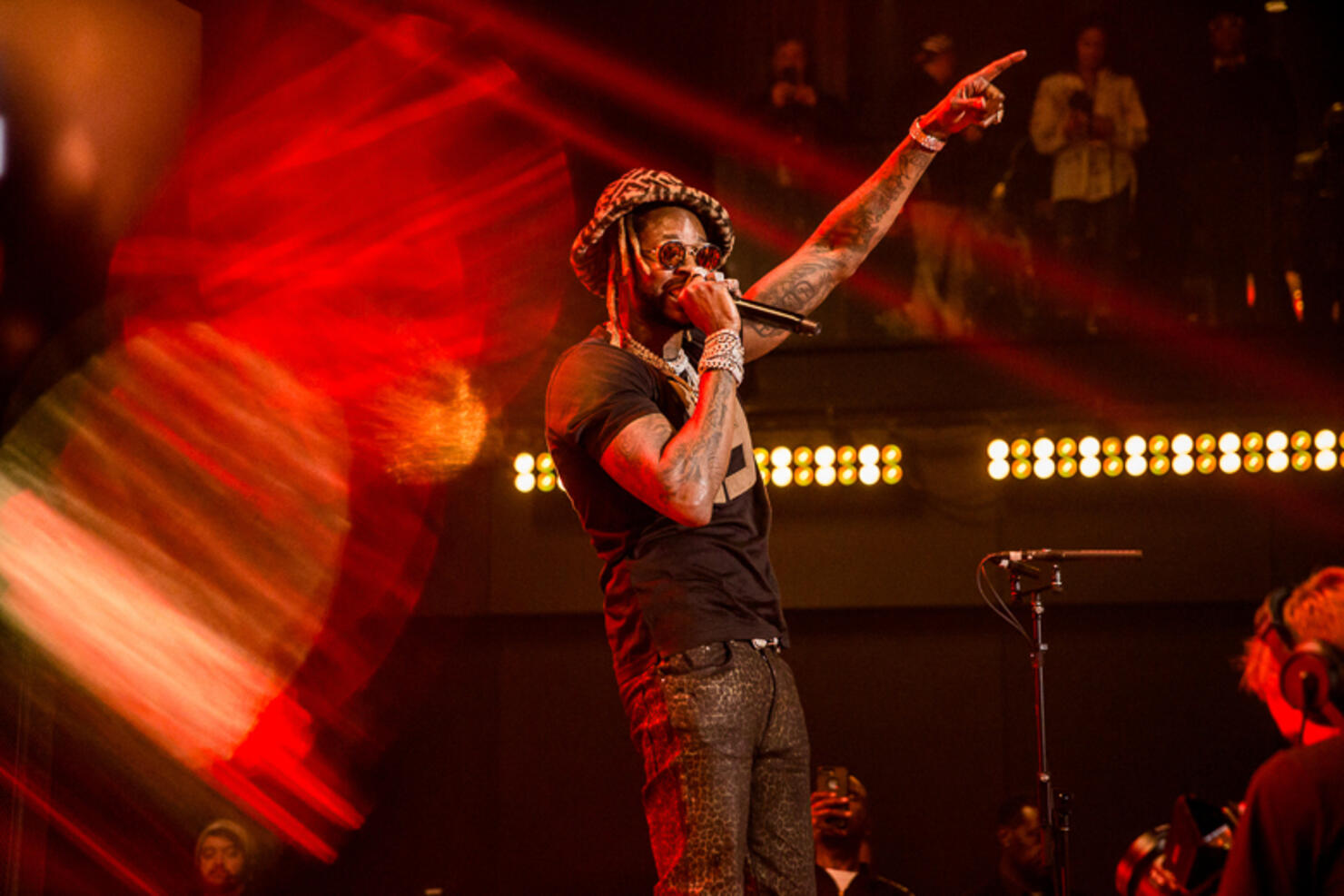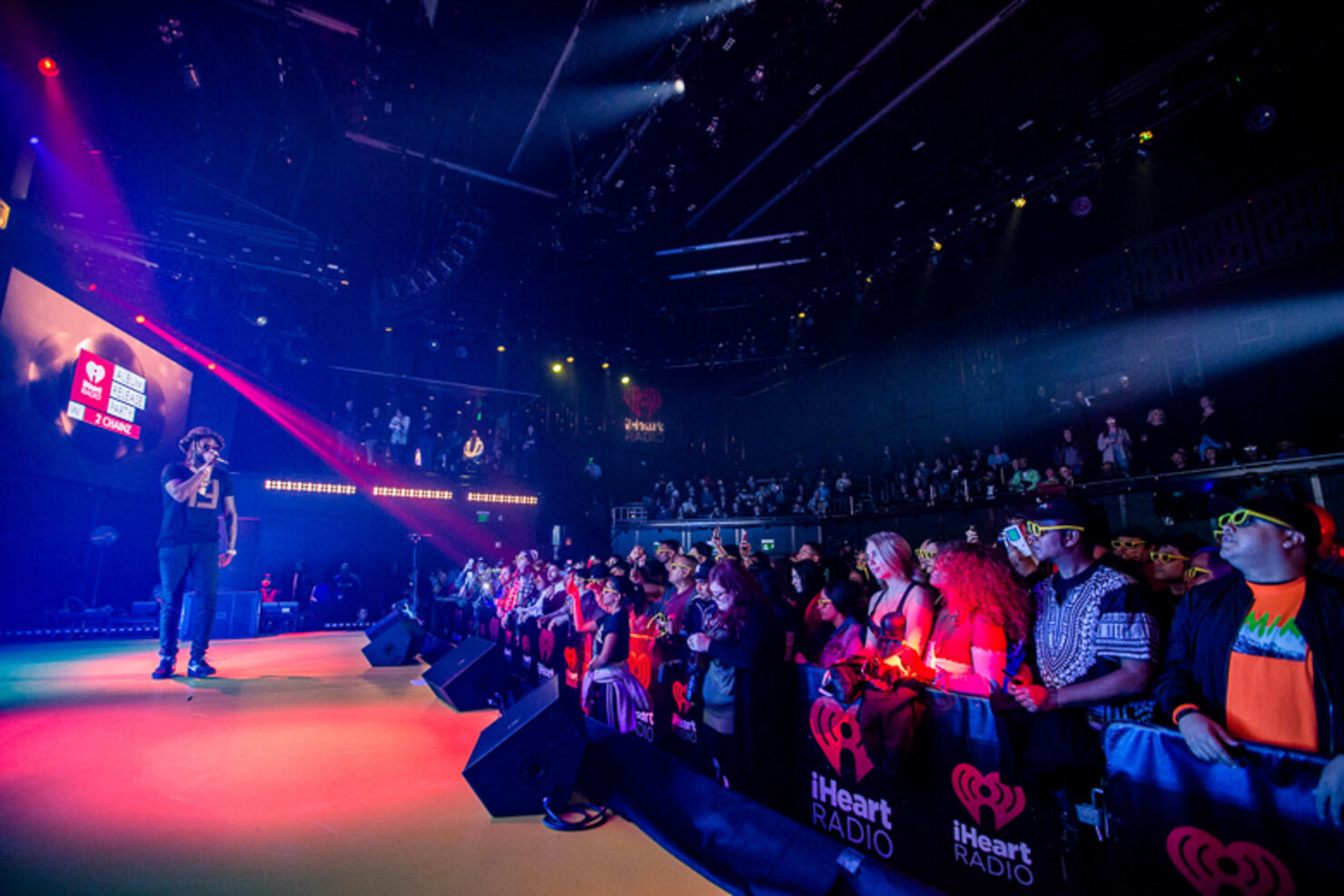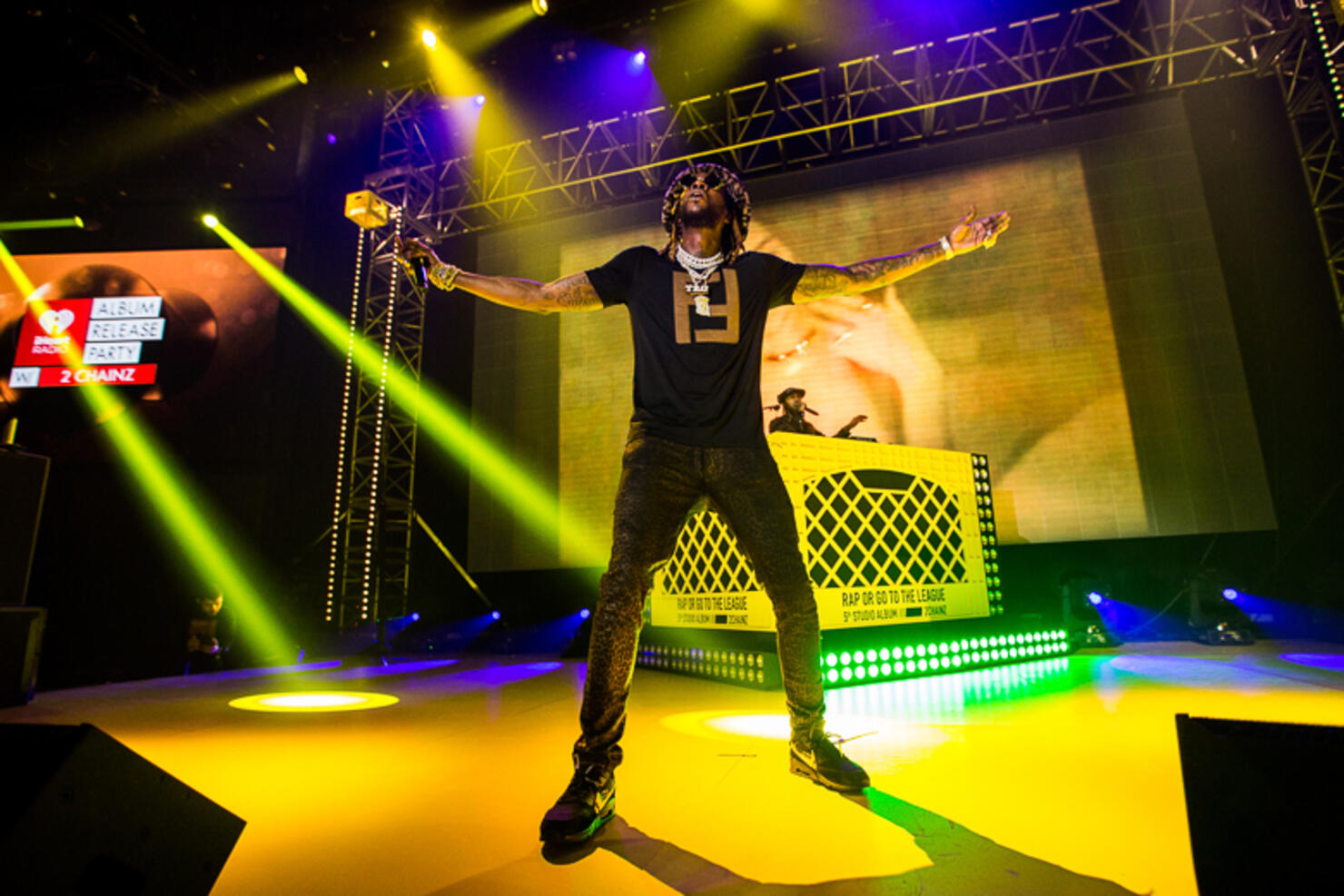 PHOTOS: Wes and Alex for iHeartRadio/Getty Images for iHeartRadio