Courteney Cox Recreated An Iconic 'Friends' Moment On Instagram
By Emily Lee
March 5, 2019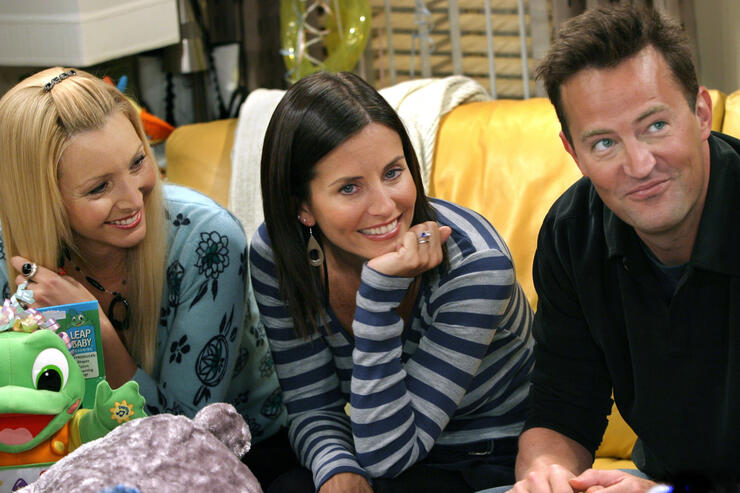 Though Friends has been off the air for 15 years now, it still remains one of the most quotable shows of all time. One of the most iconic lines, of course, comes from the season 5 episode "The One with the Cop." If the official episode title doesn't jog your memory, this is the episode in which Ross buys a couch and tries to move it into his apartment with the help of Chandler. Ross hilariously keeps telling Chandler to pivot, giving us one of the most memorable moments from Friends.
Courteney Cox recreated this beloved Friends moment recently on Instagram while moving furniture into her own home. While Courteney's character, Monica, was not in the original scene, her recreation is still hilarious and perfect.
"PIVOT! PIVOT!" Courteney yells at the guys carrying a table into her home. Her boyfriend, Johnny McDaid, can be heard saying sarcastically, "that's so helpful, darling, thank you," as he holds up the table.
Honestly, this video is a masterpiece. Thank you, Courteney Cox for this iconic recreation.
Photo: Getty
Chat About Courteney Cox Recreated An Iconic 'Friends' Moment On Instagram