Kylie Jenner Is Officially The Youngest 'Self-Made' Billionaire Ever
By Lauren Crawford
March 5, 2019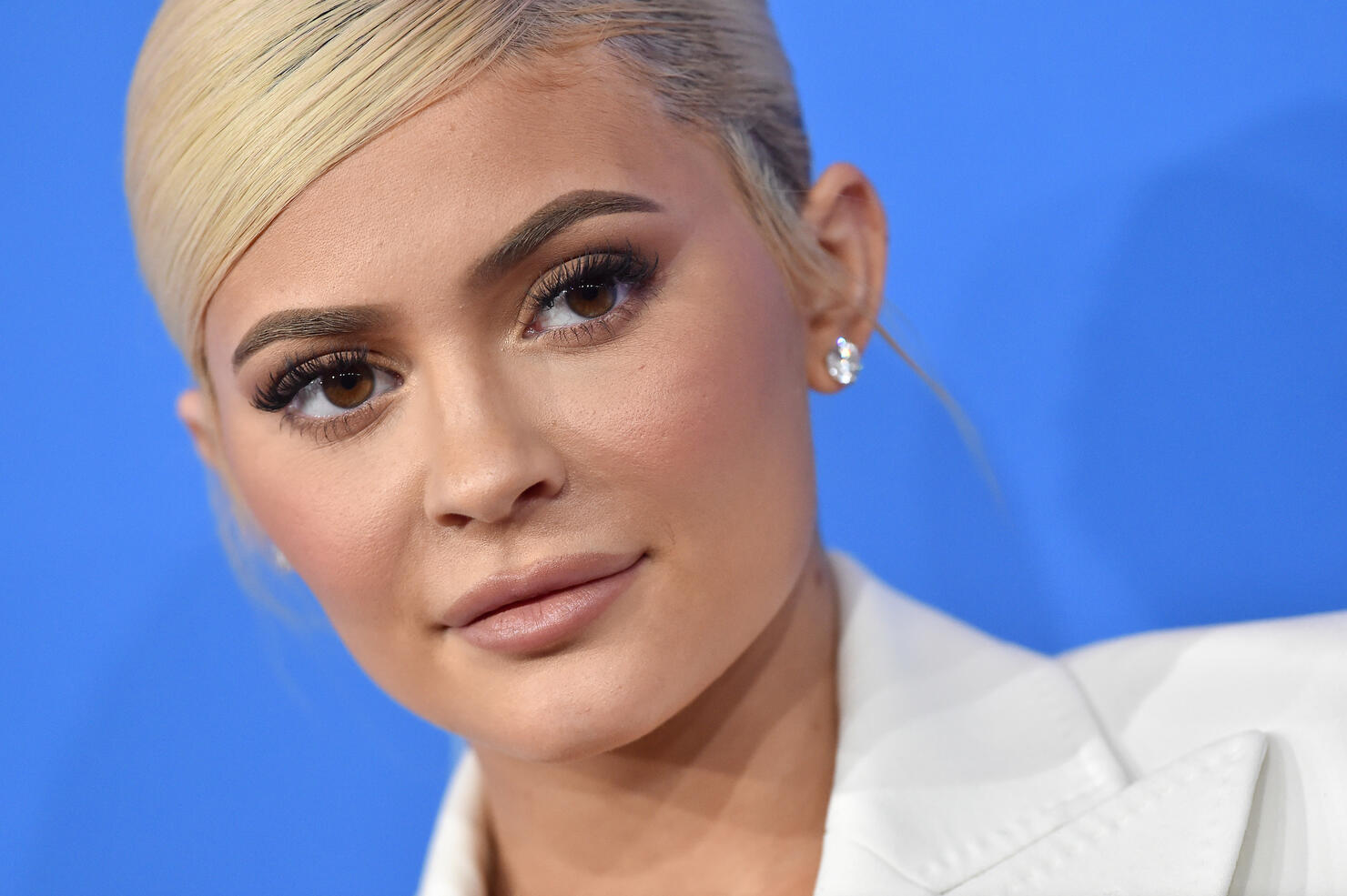 Just like AirPod users, Kylie Jenner no longer hears broke! (Not like she ever did, but you get the point)
As of Tuesday (March 5), the 21-year-old beauty mogul is the youngest "self-made" billionaire EVER, Forbes reports. While the "self-made" title is still a bit controversial — many argue she's not that self-made, given she's the youngest member of the Kardashian-Jenner machine and benefited substantially from the success and fame of her family name — it doesn't change the fact that Kylie managed to do what even Facebook creator Mark Zuckerberg couldn't do — become a billionaire at 21-years-old. (To note: Mark, who was dethroned as the youngest self-made billionaire by Miss Jenner, joined the billy club at 23-years-old)
"I didn't expect anything. I did not foresee the future," Kylie told Forbes of her new billionaire status. "But [the recognition] feels really good. That's a nice pat on the back."
Kylie's crowning as a ten-figure woman comes nearly eight months after the finance magazine revealed to the world, a then 20-year-old Kylie had built a $900 fortune with her company, Kylie Cosmetics, in less than three years. In the months since, the beauty mogul has signed an exclusive distribution deal with Ulta Beauty that allowed her products, which were only sold online and occasionally in pop up shops, to be bought in-store for the first time. Kylie's jump into retail stores only pushed the needle further for the business mogul, as Kylie Cosmetics sold $54.5 million worth of products in the first six weeks her products were in-store, according to estimates from Oppenheimer via Forbes.
So what's the secret to Kylie's near instant success? Well, it's her fans. Launched in 2015, Kylie Cosmetics managed to reach the billion dollar mark with most of it's marketing done on social media. Kylie announces new products directly to her 175-million plus followers on Snapchat, Instagram, Facebook and Twitter, and they, in turn, flood her online store, and most recently, Ulta. "It's the power of social media," Kylie explained of her beauty domination.
While Kylie's momager Kris Jenner, who has been by her side since the launch of Kylie Cosmetics, believes Kylie could one day sale her company to the highest bidder, the self-made billionaire firmly disagrees, telling Forbes: "I see [Kylie Cosmetics] going very far [...] I work really hard."
Photo: Getty Images