Nick Jonas Explains How The Jonas Brothers Reunited On 'Late Late Show'
By Paris Close
March 5, 2019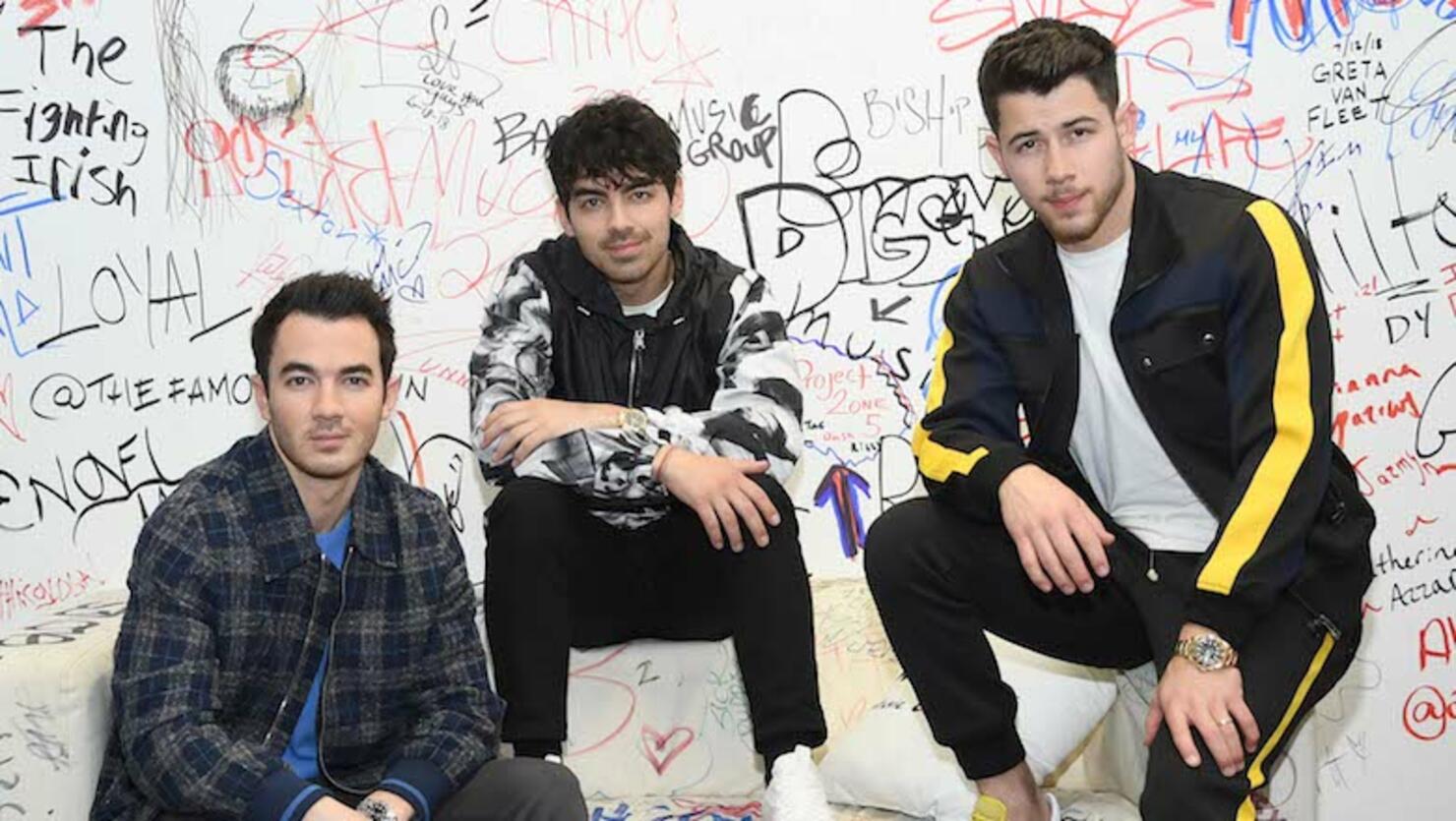 By now you've heard: the Jonas Brothers are back!
Last week, brothers Kevin, Joe and Nick Jonas made their return to music as a trio with the release of their first track in six years, a sweet pop bop titled "Sucker." The musicians also unveiled a lovey-dovey music video featuring their significant others to accompany its arrival.
Last night (March 4) was the kick-off for the boys' week-long takeover on The Late Late Show with James Corden to celebrate their comeback. During Monday's airing, Nick dished all about how the group came together.
"About a year-and-a-half ago, we started filming a documentary… [that] tracks kind of our childhood into our time in the band, and it was gonna be a story about where we are today," he explained. "With separate lives, doing separate things — Joe with DNCE, me with my solo stuff."
Nick continued: "But during [filming and production] we started to realize that there was a magic that we felt like we were missing. So the process was basically just [us saying], 'Why don't we give this another shot?'"
Hours before the "Chainsaw" artist's guest spot, the Jonas Brothers announced their new documentary project, forthcoming via Amazon Studios, will be available for streaming on Amazon Prime Video.
Meanwhile, be on the lookout for more appearances from the JoBros on The Late Late Show, as they're slated to feature on the show's "Carpool Karaoke" and "Spill Your Guts or Fill Your Guts" segments, and deliver the world premiere of "Sucker" on the platform as well.
Photo: Getty Images