Pete Townshend Announces First Novel, 'The Age of Anxiety'
By Andrew Magnotta @AndrewMagnotta
March 5, 2019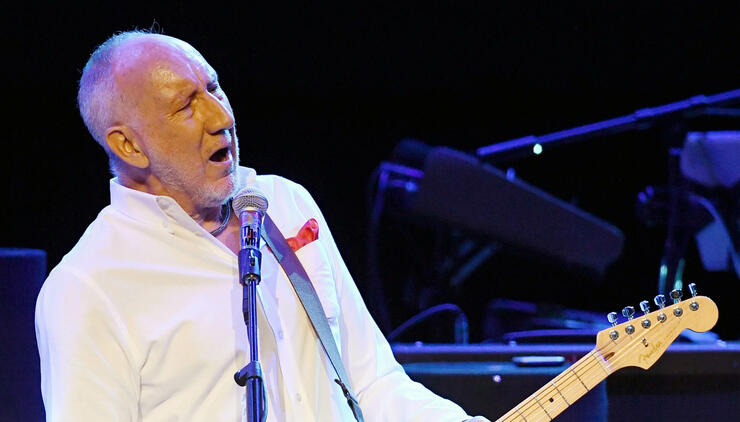 The Who guitarist Pete Townshend has announced his first novel.
Townshend, whose last book was his 2012 autobiography Who Am I, will release the new tome on November 5.
The Age of Anxiety is touted by Townshend's publisher, Hachette Books, as "a great rock novel." It explores the perils and pitfalls of creativity as Townshend weaves some of his personal experiences as a musician and composer into the story.
"The narrator is a brilliant creation — cultured, witty and unreliable. The novel captures the craziness of the music business and displays Pete Townshend's sly sense of humor and sharp ear for dialogue," Hachette said in a press release.
The novel unfolds over two generations, following two London families.
Townshend says the book was driven by a grander concept of a mixed media "magnum opus that would combine opera, art installation and novel." He says it explores classic operatic themes like "divine madness and long-lost children."
The idea came to him about 10 years ago. Finishing the novel was the first step to bringing his story to live audiences.
"I am an avid reader and have really enjoyed writing it," Townshend added. "I am also happy to say the majority of the music is composed, ready to be polished up for release and performance. It's tremendously exciting."
The Who will be on tour in North America from May through October of this year. You can get more information and all the tour dates here.
Photo: Getty Images
Chat About Pete Townshend Announces First Novel, 'The Age of Anxiety'