Dave Grohl Lends Foo Fighters Throne To Injured Country Artist
By Katrina Nattress
March 7, 2019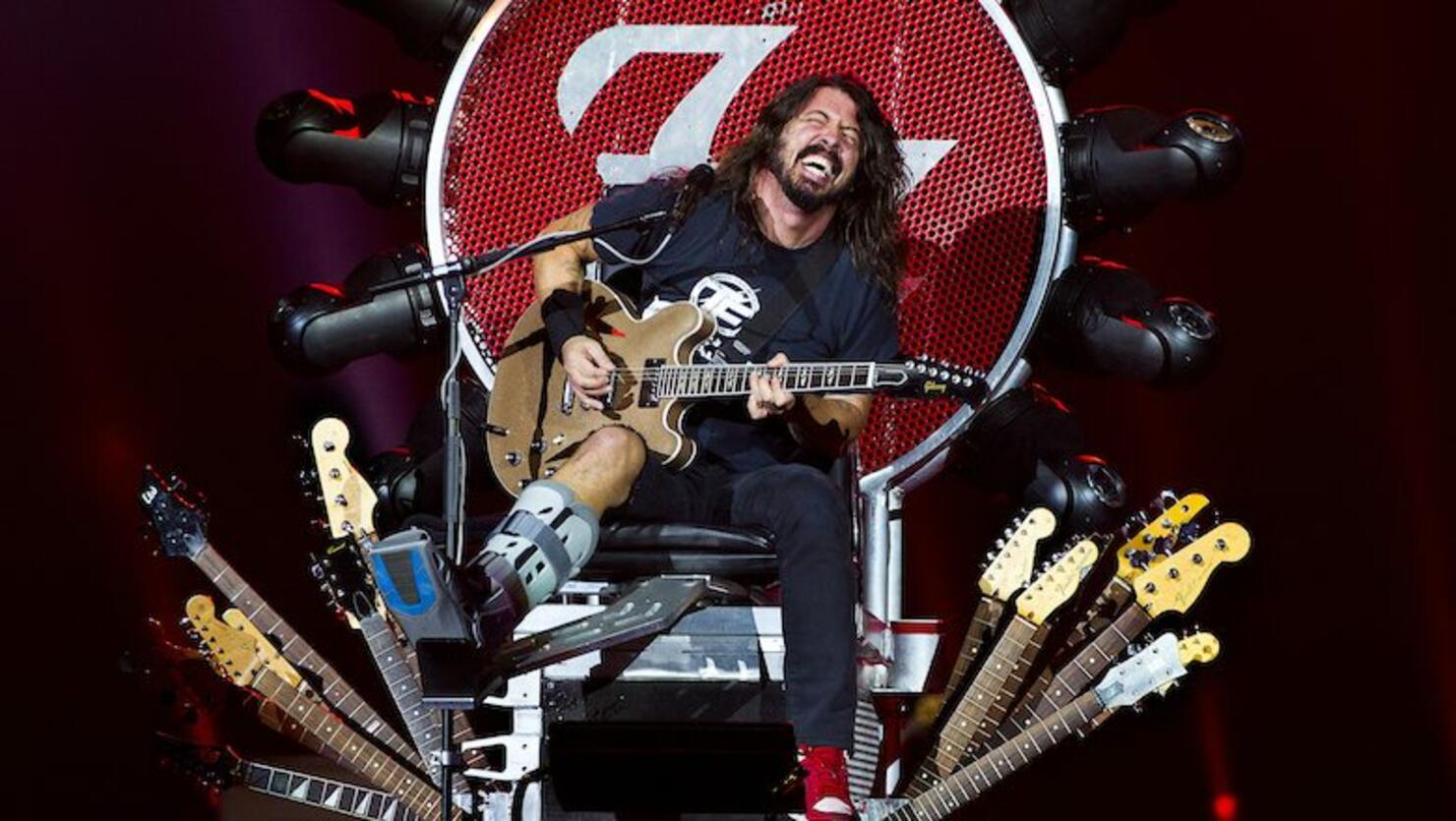 Dave Grohl is a charitable guy, and his latest act of good-doing was helping out a fellow musician in need.
As you may recall, the Foo Fighters frontman broke his leg after a nasty fall offstage in 2015. For the rest of the tour, he rocked out seated, but in style—perched on an epic throne mounted with guitar necks. Well, Old Dominion's frontman Matthew Ramsey recently suffered the same fate, and the country band decided it couldn't hurt to ask Grohl if they could borrow his throne.
"So many jokes were thrown around about using Dave Grohl's throne, finally we just decided to ask and see what happened," Ramsey explained to PEOPLE. "I'm sure Dave didn't know that when he created this thing, everyone would want to use it. But, it has been an honor to sit on, and more importantly, it's allowing us to keep the show on the road. Our fans are truly grateful. We owe him big for that."
Since obtaining the throne a week ago, Old Dominion have shared a few photos and videos on Instagram. Check them out below.
Grohl took another tumble offstage after chugging a beer during a private show in Vegas earlier this year, but luckily was unscathed. He did, however, have to get surgery on his left arm, which led to the band postponing a few shows. He still has quite the busy year of rocking out ahead of him, though. We're pretty sure he wouldn't want it any other way.
Photo: Getty Images