Vampire Weekend Share 'Father Of The Bride' Release Date And Two New Songs
By Katrina Nattress
March 6, 2019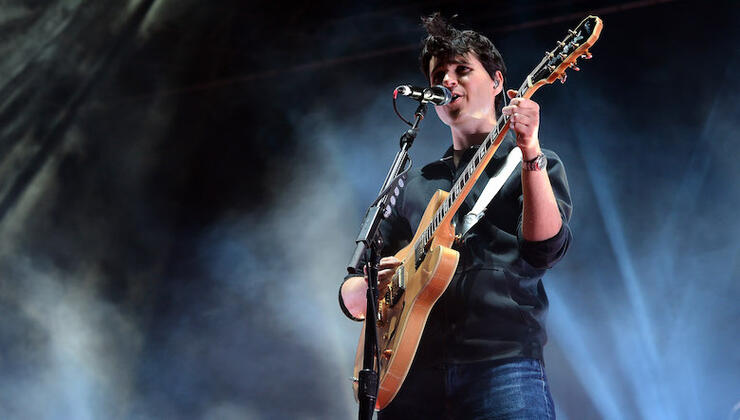 After assuring fans that new music was coming this week, Vampire Weekend gifted us with two new offerings from Father of the Bride: "Sunflower" and "Big Blue." Along with the Instagram announcement, the band also nonchalantly added that its fourth studio album will be arriving on May 3 and is available for pre-order.
Frontman Ezra Koenig also gave a shout out to The Internet's Steve Lacy—who is featured on "Sunflower"—on his personal Instagram account.
"shout out to@steve.lacy!" he exclaimed. "He randomly tweeted at me a few years ago saying we should collaborate. He was right ! Sunflower is the first song ever released by VW with a feature and I'm glad it's Steve. He told me the first song he ever learned on guitar was A-Punk which is hilarious cuz he is now way better at guitar than me. Can't waif for you to hear his other contributions to FOTB."
He also gave a shoutout to DJ Dahi, who co-produced "Big Blue," and confirmed that the "Sunflower" video was indeed directed by Jonah Hill and will be coming soon.
Listen to "Sunflower" and "Big Blue" below.
These songs follow "Harmony Hall" and "2021," which the band shared in January. The indie rockers have promised one more two-song installment before the albums release, which will presumably come in April.
Photo: Getty Images
Chat About Vampire Weekend Share 'Father Of The Bride' Release Date And Two New Songs