Here's A Genius Math Hack So You'll Never Struggle With Percentages Again
By Dave Basner
September 12, 2019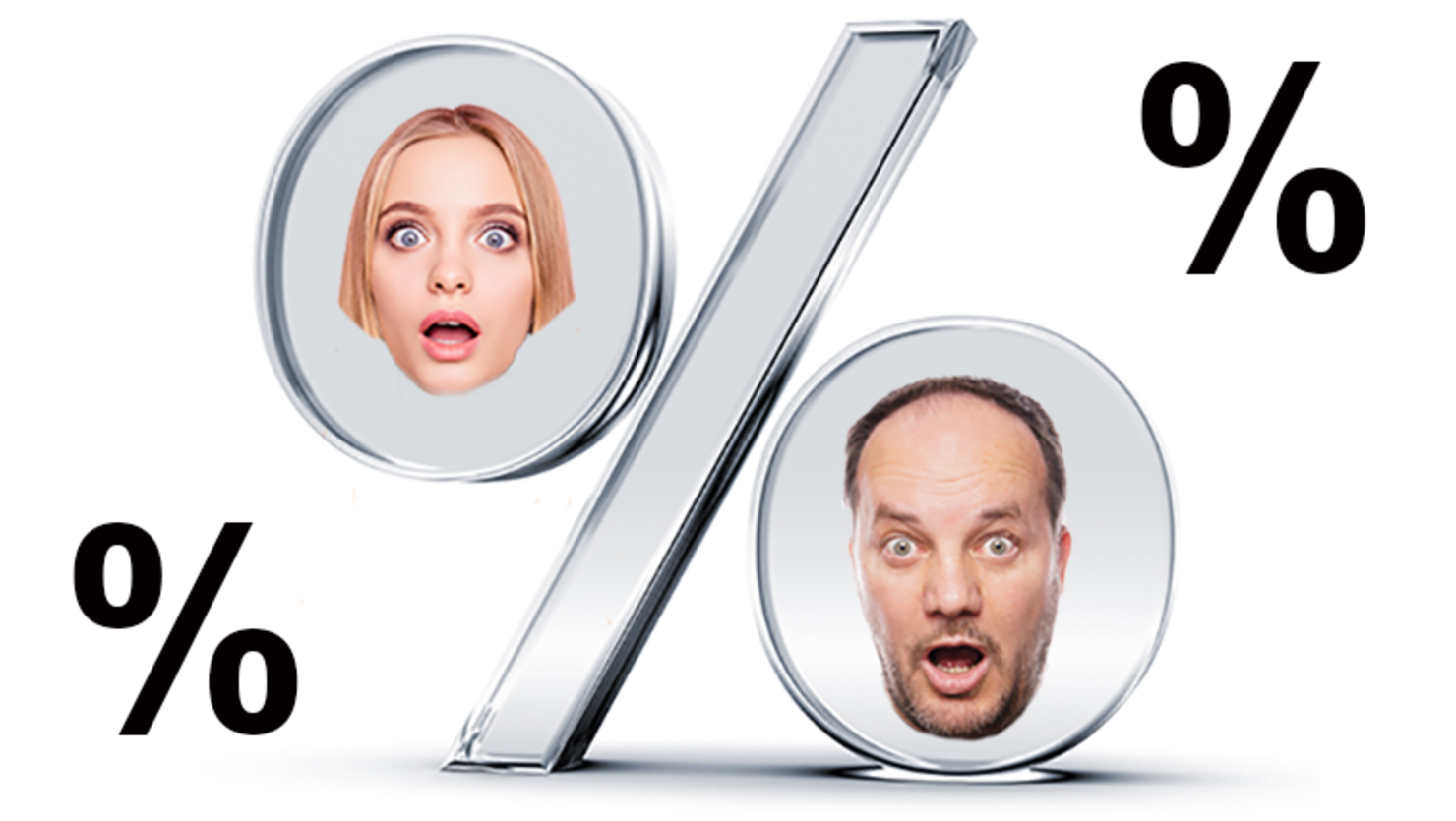 Few people are able to figure out percentages without needing a minute to do a bunch of math in their head and even then, many still come up with the wrong answer. However, it turns out that there is a math hack that can help. A Twitter user shared it, calling it a "fascinating little life hack for doing percentages." He pointed out that x% of y is the same as y% of x. While that might look complex as an equation, and technically still has you doing percentages to figure out percentages, it actually can be incredibly helpful.
So instead of finding 4% of 75, you can reverse it and find 75% of 4, which is much easier. If you didn't know off the top of your head that that is 3, you can just multiply 75 by 4, which equals 300, and then divide by 100.
This means instead of finding out difficult percentages like 18% of 50, you can just do 50% of 18, which of course is 9.
Fascinating little life hack, for doing percentages:

x% of y = y% of x

So, for example, if you needed to work out 4% of 75 in your head, just flip it and and do 75% of 4, which is easier.

— Ben Stephens (@stephens_ben) March 3, 2019
The responses to the tweet show how life-changing the hack is for some people:
I used to teach maths for reporters as as part of JSchool and wish I'd had this explanation in my back pocket. I had other tricks for mathsphobes but this is far more elegant

— Ruth Callaghan (@RuthMCallaghan) March 5, 2019
I could NOT have seen this at a better time. My 6th grader just started percentages on Monday. Funnily enough, she IS learning it as multiplication by changing the % to a decimal but this will definitely help!

— Beth (@bethorne) March 5, 2019
How could maths teachers let us live without this!

— Lom Harshni Chauhan (@lomharshni) March 5, 2019
I'm furious.

Steaming, rage all around.

I'm 30 and have avoided knowing this until some hero on Twitter tweeted it.

— Jimmy Whisenhunt (@jimmywhis) March 5, 2019
Sure it might not help when you are finding out 43% of 57 or other tough numbers like that, but it will definitely give you a step up in easier cases!
Photo: Getty Images