Jared Leto Teases 'Morbius' Movie With Set Photo
By Katrina Nattress
March 8, 2019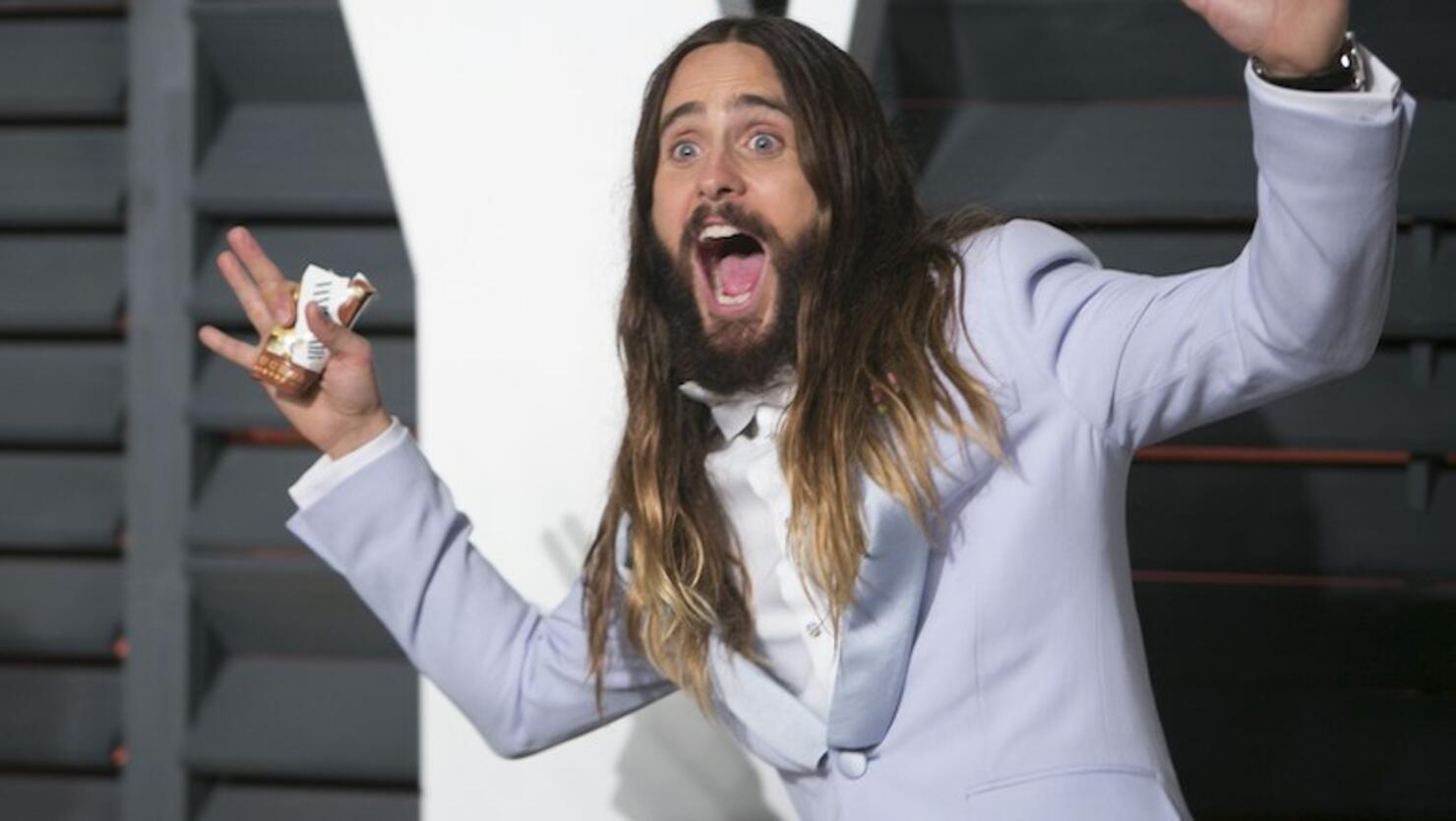 Over the summer, news broke that Jared Leto would be joining the Marvel Universe after signing on to play the titular role in Morbius, a Spider-Man spinoff focusing on the villainous Morbius The Living Vampire.
Now, the Oscar-winning actor is whetting our appetites with a teaser photo from the set.
"Caption this... if you dare 🧛‍♀️ 🧛‍♀️ Week 1 down, 11 to go... Get Ready 💪
#MORBIUS@morbiusmovie#notanad" he wrote alongside a mysterious picture where most of his face is hidden by a clapboard. You can see his eyes though, and they look pretty soulless.
As the comics put it, Dr. Michael Morbius is a scientist who attempts to cure himself of a rare blood disease, but in the process becomes infected with vampirism. He's got fangs and a thirst for blood, among other vampire traits, and ultimately goes up against Spidey.
Though Morbius does have an official Twitter handle, not much information about the movie has been revealed. However, we do know it's being directed by Daniel Espinosa (Life, Safe House) and is projected to come out in Summer 2020.
Check out Leto's teaser post below.
Villainy is nothing new for Leto, who played The Joker in DC comics' Suicide Squad. Though signed on to this project, he's still reportedly working on a Suicide Squad sequel and stand alone movie about The Joker. Between all that and fronting Thirty Seconds to Mars, we don't know how he does it. But we're happy he does.
Photo: Getty Images