Forgetful $273M Mega Millions Winner Says Good Samaritan Helped Him Win Big
By R.J. Johnson - @rickerthewriter
March 8, 2019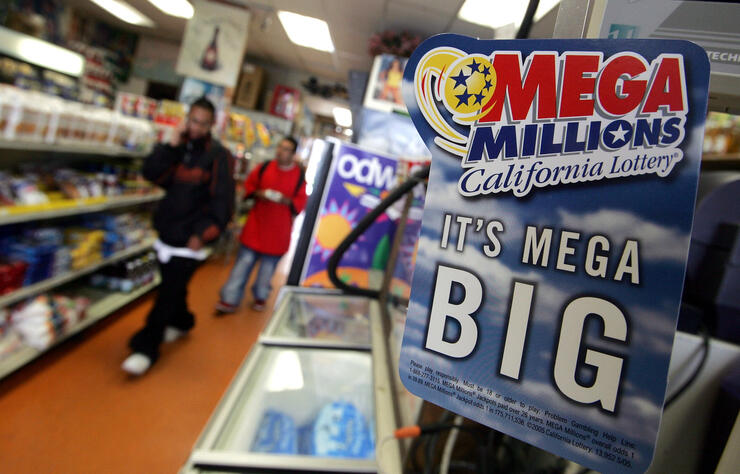 An unemployed New Jersey man won't have to look for work after winning last Friday's $273 million Mega Millions jackpot, but he very nearly missed his stroke of good luck.
At a news conference with lottery officials Thursday, Mike Weirsky said he purchased the tickets at a Quick Check store in Phillipsburg, near the Pennsylvania border last Thursday. However, he says that he had become distracted by his cell phone and accidentally the tickets behind.
Someone at the store found them and returned them to the store to hold. When Weirsky returned on Friday, he verified the tickets were his and the store employee returned them. Had the Good Samaritan wanted, they could have signed the back of the ticket and claimed the jackpot.
"I'm looking for the guy that handed them in, I want to thank him," Weirsky said. "I'm going to give him something, but I'm going to keep that private."
The 54-year-old divorced man said he had been looking for work for about a year and wasn't having much luck - that is, until Wednesday's good fortune.
Weirsky also mentioned that his ex-wife had reached out to him, but he didn't elaborate on what she said to him.
His first purchase? Weirsky says he's going to buy a new pickup truck and then buy a new car for his mother and remodel her home.
"After that I'm basically locked in to what my lawyer and other people I have working for me tell me I can do," he said.
Photo: Getty Images
Chat About Forgetful $273M Mega Millions Winner Says Good Samaritan Helped Him Win Big