Brie Larson Surprised 'Captain Marvel' Fans At New Jersey Movie Theater
By Emily Lee
March 11, 2019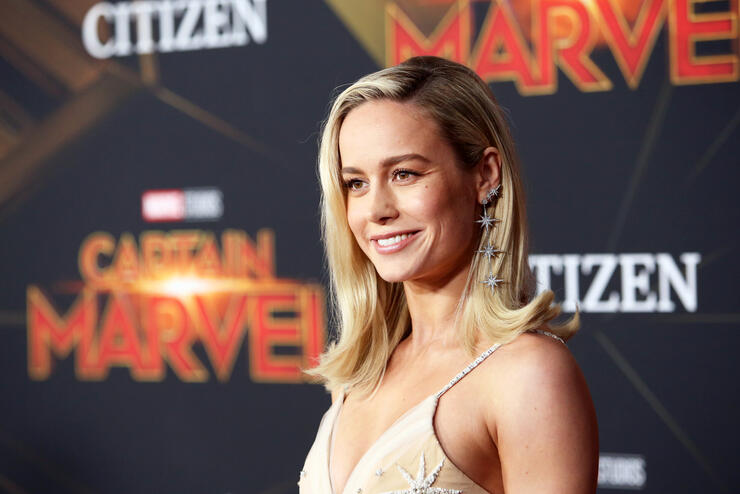 Brie Larson made some lucky movie-goers day when she popped into a showing of Captain Marvel on Saturday (March 9). Dressed in a Captain Marvel-inspired track suit, the 29-year-old actress stopped by AMC Clifton Commons 16 in Clifton, New Jersey to surprise Marvel fans.
"I just heard that I was on the cups and popcorn and I wanted to see for myself," she joked before thanking the audience for their support. Larson was, of course, sipping from a cup with her face on it during her sweet speech.
After thanking the Captain Marvel fans for their support, Larson stopped by the concession stand again on her way out. She popped behind the counter and started to serve snacks to customers. She even stopped to take photos with fans, as well.
Captain Marvel had a huge opening weekend with $455 million in worldwide ticket sales, including $153 million in North America. Larson led Captain Marvel into a historic debut: the film's global launch is the biggest ever for a female-fronted film, according to The Hollywood Reporter. It's also the second-largest opening weekend for any superhero film, coming in after Avengers: Infinity War. Overall, Captain Marvel is the sixth-best worldwide opening of all time.
Photo: Getty
Chat About Brie Larson Surprised 'Captain Marvel' Fans At New Jersey Movie Theater