Eek! Sisanie's Dealing With the Beginning of Tantrums
By Sierra Marquina
March 13, 2019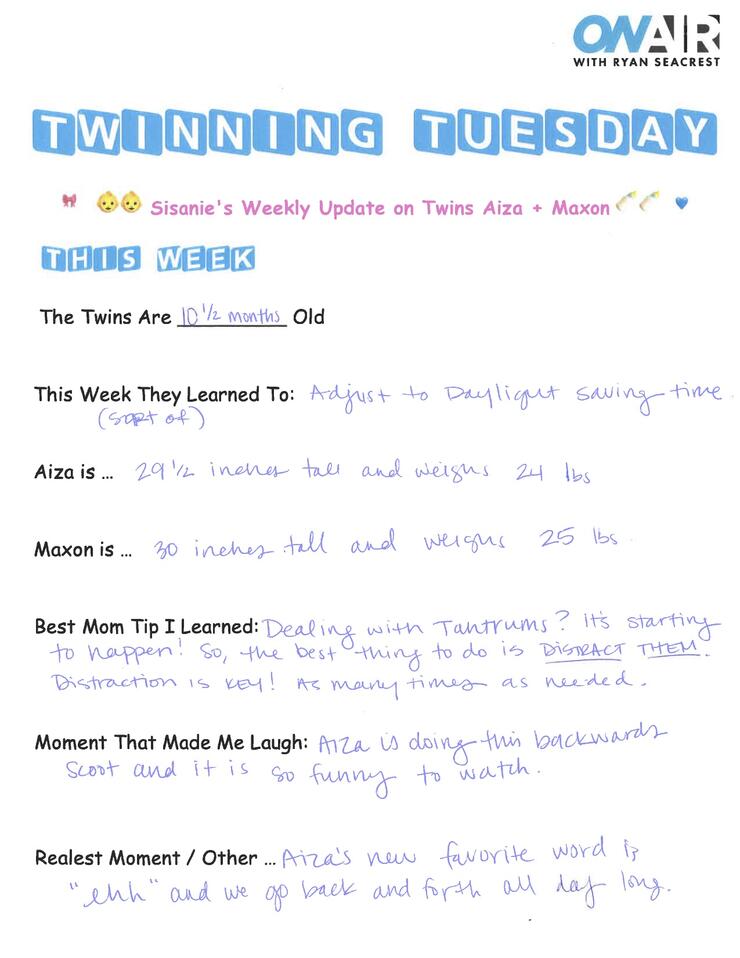 Uh oh! Sisanie reveals in this week's Twinning Tuesday that twins Aiza and Maxon are starting to voice their opinions!
"Dealing with tantrums?" Sis explores in the latest update. "It's starting to happen!" She shared of 10 and 1/2 month old twins Aiza and Maxon. "So the best thing to do is distract them! Distraction is key! As many times as needed."
They're also starting to talk!
Sisanie adds that Aiza's new fave word is "eh" and she says it nonstop all day!
Check out more in the latest update above.