Luke Perry's Daughter Slams Trolls Who Are Criticizing Her Grieving Process
By Hayden Brooks
March 12, 2019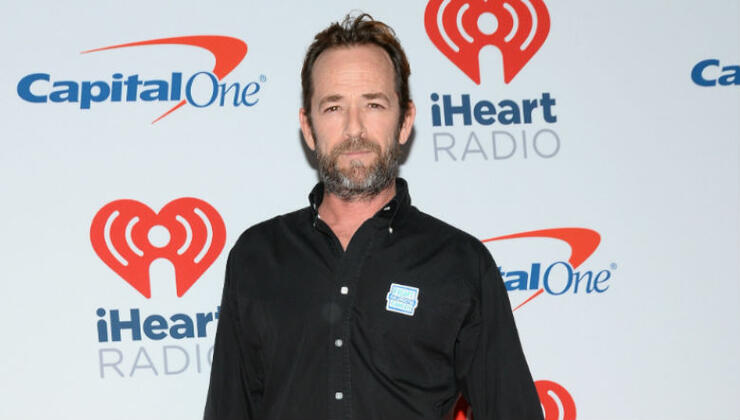 Luke Perry's daughter Sophie has been tossed into the spotlight since the unfortunate loss of her famed father, but the 18-year-old is not taking any criticism from the trolls who have judged her grieving process.
On Monday (March 11), Sophie got candid with her Instagram following, admitting that some of the attention she's received in the last week hasn't been so nice. "Since my dad died I have received a lot of attention online. And most of it has been positive but of course, some people just can't be nice," she captioned a selfie. "And I'm here to say that I did not ask for this attention, I did not ask to be thrown into some virtual spotlight, and while I don't mean to offend anybody, I'm also not going to cater to any one else's needs and beliefs. I'm 18. I swear like a sailor and sometimes I dress like a hooker. And I support causes and you may not. And most importantly. I am going to laugh and smile and live my normal life."
Elsewhere in the message, Sophie explained that she's not going hold herself up in her room and cry until the Internet has deemed it appropriate for her to do otherwise. "If you knew my dad you would know he wouldn't want me to. So you shouldn't either," she continued. "So to those of you shaming me for my language and my wardrobe and most disgustingly, my grieving process, do us both the favor and just unfollow. It's a waste of both of your time."
As you know, the Hollywood veteran died on March 4 after suffering from a massive stroke, despite being "under observation" for five days. Loved ones like his fiancée Wendy Madison Bauer, his ex-wife Minnie Sharp, mother Ann Bennett, step-father Steve Bennett, brother Tom Perry, sister Amy Coder, and his kids Sophie and Jack were all by his side when he passed away. He was 52.
Chat About Luke Perry's Daughter Slams Trolls Who Are Criticizing Her Grieving Process