Pink Had The Best Clapback After Fan Criticizes Her Family Pic On Instagram
By Paris Close
March 12, 2019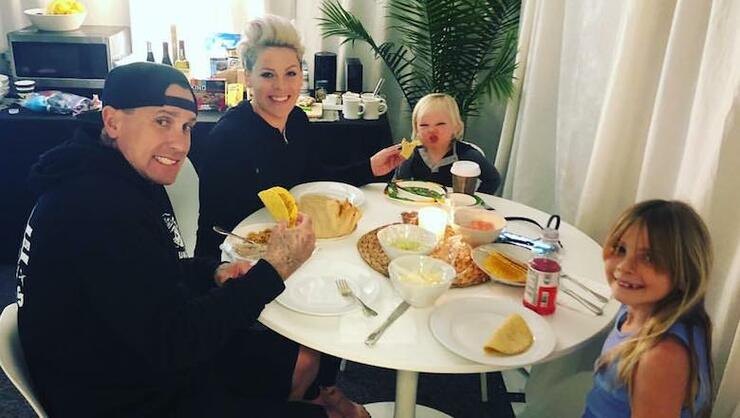 Don't ever come for Pink's family!
The pop star, who is currently on the road as part of her "Beautiful Trauma World Tour," was met with controversy recently after being criticized for sharing one too many moments of family fun on Instagram. It all transpired a few days ago when the hard-working mommy of two posted an image from her dinner time with her husband Carey Hart and their two children, Willow, 7, and Jameson, 2.
"At least twice a week on tour, we shut the door to the outside world and have family dinner," the singer captioned the picture, quipping of her pouting infant, "As you can see, it makes Jameson feel deep, deep joy."
"Except it's posted on ig," one Instagram user replied, taking issue with Pink's sharing the image online.
"Yes I like to promote healthy stuff. I also like to remind people to stop being TOTAL DOUCHE BAGS TOO," the artist fired back, adding, "Consider this your reminder F**ko."
As if the user didn't get the message the first time, they responded again… "@pink and well damn, I was coming to see ya Sunday night in Nashville…still love the music," the user added, to which Pink swiftly wrote back, "That doesn't change my answer. That just makes you confused."
Back in January, Pink and her husband trolled hecklers for criticizing their parenting skills — and it was the best thing ever.
Moral of the story: keep your nose out of their family business… or else.
Chat About Pink Had The Best Clapback After Fan Criticizes Her Family Pic On Instagram