The Good, The Bad & The Queen Share 'The Truce Of Twilight' Video: Watch
By Katrina Nattress
March 12, 2019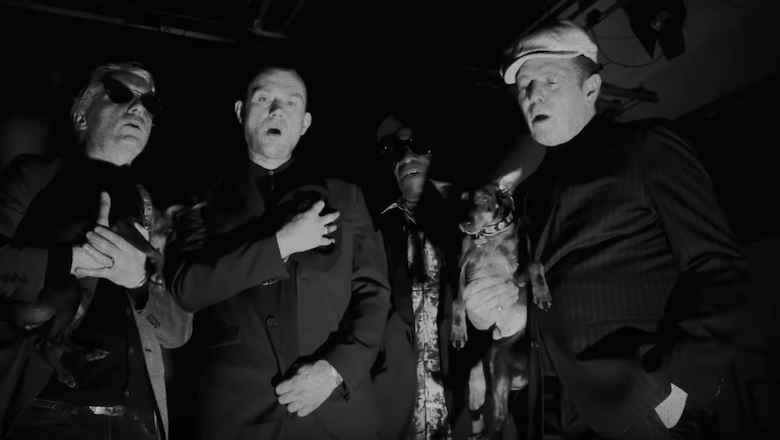 The Good, The Bad & The Queen released its first album in 11 years, Merrie Land, in November, but that doesn't mean the band's done rolling out content.
On Tuesday (March 12) the supergroup consisting of Blur singer Damon Albarn, The Clash bassist Paul Simonon, The Verve guitarist Simon Tong and Afrobeat drummer Tony Allen shared the video for the album's latest single, "The Truce of Twilight." Simonon directed the video using three iPhones, shot simultaneously then edited it in black and white. The performance clip sees the band playing in tight formation in a small theater, as Albarn sings about what Simonon describes as "a nostalgia for a past that never really existed like people imagined."
"Enjoy it while it lasts because soon it will be different / Pernicious playgrounds and new age cultism / Outbreaks of optimism in care homes of England," Albarn sings at the beginning before realizing things weren't as good as they remembered. By the end of the song, he's singing "Conscripted into ranks / Look what we have done / The feckless and the lazy / Look what we've become."
Watch "The Truce of Twilight" performance video below.
The Good, The Bad & The Queen will be busy touring Europe this summer. Take a look at the band's full list of tour dates here.
Photo: YouTube
Chat About The Good, The Bad & The Queen Share 'The Truce Of Twilight' Video: Watch