Who Is Kim Kardashian's Surrogate For Baby No. 4?
By Emily Lee
March 13, 2019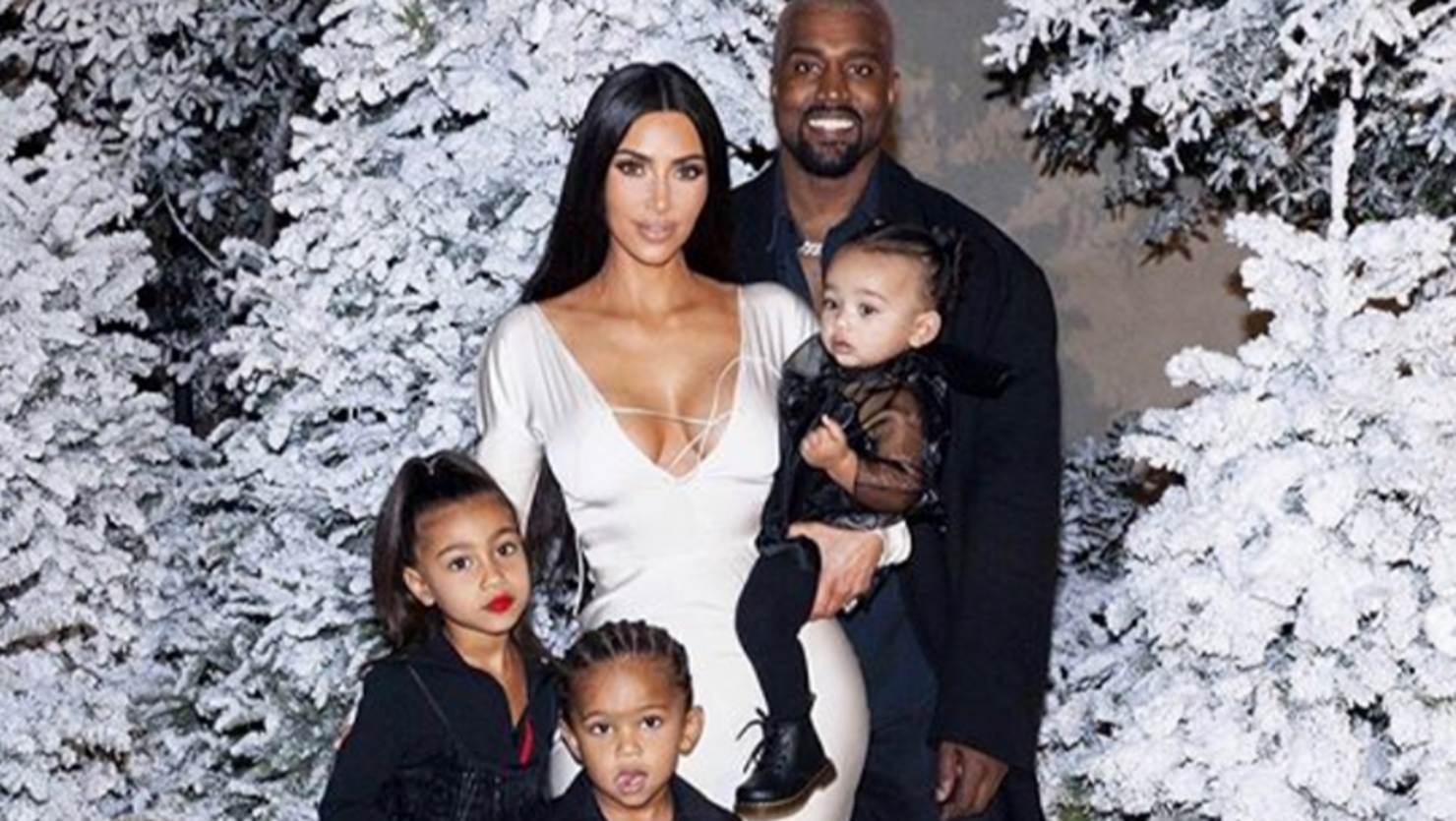 Kim Kardashian is expecting her fourth child with Kanye West via gestational carrier. The reality star also welcomed her daughter, Chicago West, via gestational carrier in January 2018. While Kim's baby is reportedly due in very early May, Kim has remained tightlipped about her gestational carrier's identity.
Though the woman carrying Kim and Kanye's fourth child is commonly referred to as a 'surrogate' for the West family, she is technically a gestational carrier. The difference is that a gestational carrier is not genetically linked to the baby she's carrying.
Despite being thrilled with the gestational carrier that helped them bring Chicago into the world last year, Kim and Kanye are using a different woman to carry their fourth child. "Since they had another embryo, Kim and Kanye always knew they wanted to try and implant that embryo too," a source told People. "They hoped to work with the same gestational carrier, but it didn't work out this time. They are working with a second carrier now that is pregnant and will give birth in the spring."
"Everything so far has been smooth," the source revealed. "Just like the last time, Kim is very involved with the carrier. Kim goes to doctor's visits with the carrier and makes sure that she has everything she needs. She is a local woman with a family. Kim's OB/GYN is overseeing her pregnancy."
Kim also kept the identity of Chicago's gestational carrier under wraps. Not only does Kim want to protect their privacy, she also wants to keep them, as well the unborn babies, safe during the pregnancy. Chicago's gestational carrier did appear on an episode of Keeping Up With The Kardashians, however, her face and name were not revealed.
Kim opened up about her experience with gestational carriers during an appearance on The Real back in November. While you can go through the entire process anonymously, she spoke about her decision to develop a close relationship with the women carrying her children.
"She didn't know at the beginning. She didn't know," Kim said of her first carrier. "You could do it totally anonymously. You could go that route. And I just felt like, whoever is carrying my baby, what if they weren't a fan of me or my husband? What if they didn't want to be carrying our baby? I wanted to give them that choice, and be proud and on the same page. I wanted a relationship with her."
"She was really excited," Kim continued. "She was someone who had watched the show – not like a super fan, that would have been uncomfortable, but she'd seen my struggle and seen how open I was about it, so she was really proud to do it."
Though we know that Kim is using a different gestational carrier for her fourth child, her identity will likely never be revealed.
Photo: Kim Kardashian