Alicia Keys Accepts Innovator Award With Empowering Speech About Self-Love
By Emily Lee
March 15, 2019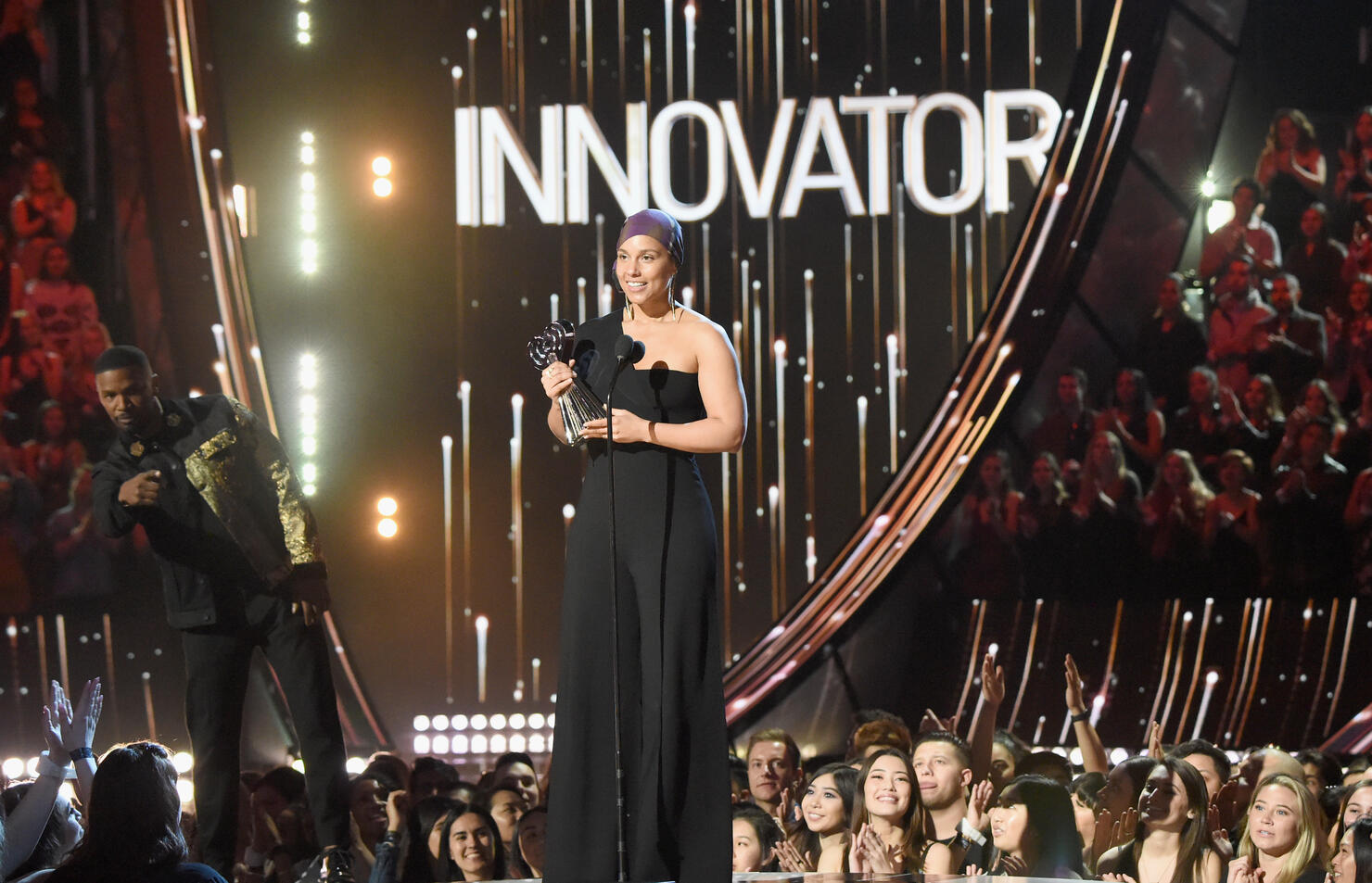 Alicia Keys is one of the greats. That's why she was honored with the Innovator Award at our iHeartRadio Music Awards on Thursday night (March 14). Introduced with glowing admiration by friend Jamie Foxx, Alicia accepted her award with an inspiring speech about self-love and overcoming doubts.
Alicia spoke about the early days of her career, when nobody wanted to "take a chance" on a 15-year-old girl from Hell's Kitchen with a "broken down piano." She recalled how the music industry tried to fit her into a mold instead of showcasing her individuality. She was able to take a step back and look to the greats, such as John Lennon, and realize that what makes them great is that there's "nobody like them." She wanted that to be her legacy, too.
"I am here to just do me. We are here to just do us. ... All we have to do is just love who we are," she said.
At the end of the day, though, Alicia says the secret to her incredible and long lasting career is learning to love and accept herself just the way she is. "All we have to do is love ourselves. You're remembered because you're different. Because you're special. I'm more myself than I have ever been."
The Innovator Award recipient made sure to shout out other artists that inspire her right now and who she considers modern day "greats," including Post Malone, Taylor Swift, Maren Morris, and Billie Eilish. Congratulations, Alicia. This one is truly so deserved.
Check back for more coverage on the 2019 iHeartRadio Music Awards, including an up-to-date list of winners and some of the night's most show-stopping performances!
Photo: Getty