Cassie Randolph Admits She 'Stalked' Colton Underwood Before 'The Bachelor'
By Sierra Marquina
March 14, 2019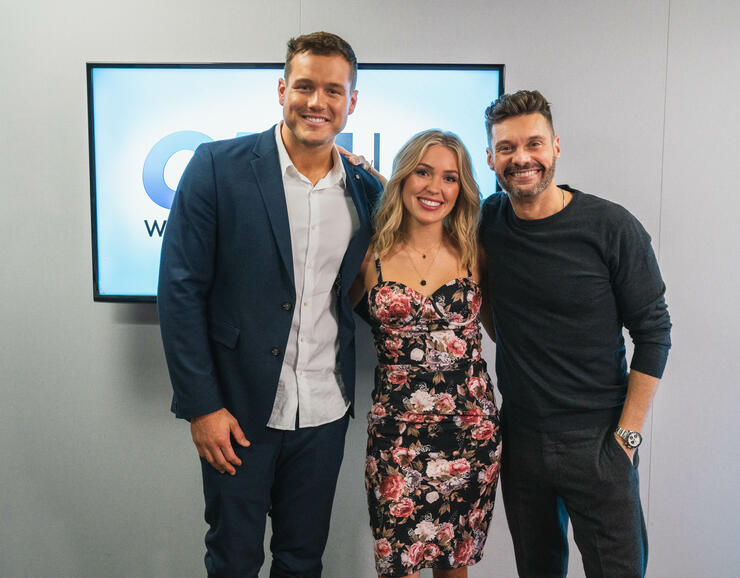 Turns out jumping that fence in Portugal was worth it! The Bachelor's Colton Underwood and Cassie Randolph stopped by the studio on Thursday, March 14, and couldn't be more smitten with each other. But their journey to boyfriend/girlfriend wasn't smooth sailing. As viewers of the 23rd season well know, Cassie broke up with Colton ahead of fantasy suite dates with remaining runner-ups Tayshia Adams and Hannah Godwin still awaiting their own fate. 
Colton then broke up with the other ladies and fought to get Cassie back.
"You can prepare yourself as much as you want to be The Bachelor but until you're there, … until you get to that position, [you don't know]," Colton shared with Ryan Seacrest. "And I just realized in that moment when she was breaking up with me, I was like, 'Forget the show!' I was like … 'What are we doing? Forget making a good show; Forget what you are obligated to do, I have my life to live and I don't want to mess this up.'"
It was a first in Bachelor history with Colton not only threatening to quit the show, but calling things off with Tayshia and Hannah G. to chase Cassie back to the United States. 
"I could reassure her and tell her all of these things, but until I was out of those other two relationships, it's just all talk," Colton added, revealing he understands why Cassie had to leave. 
The 23-year-old Huntington Beach native also admits she wasn't fully prepared for The Bachelor, but she did do her research 😉
"Honestly, going into it, I had no idea it was going to be like anything it was," she shared. "I was just down for a fun adventure and I had stalked Colton heavily before going on and I was like, 'Wow, he's very cute and someone who I could potentially have a lot in common with' and so why not give it a chance." 
Colton, again deviating from previous Bachelors, admits that it's refreshing that Cassie is honest that she went on the show for an adventure.
"I respect someone that's like 'I was just down for an adventure,'" Colton said. "… I did the same thing. The people that are like 'I don't know, I was there for love,' like, you signed up willingly and did an interview process to go on a TV show — can we call a spade a spade and admit that you're on TV to do this? Like let's have fun with it." 
Colton adorably added that he was fine to risk production being upset with him because, after all, this is his real life.
"It was one of those things where like I had to take a step back and say forget about getting engaged at the end of this, like I just want you, I don't want to lose you," he recalled. "… I sacrificed and compromised, but that's what a relationship is all about. It's like what's best for our relationship? What step do we need to take that makes sense for us?'"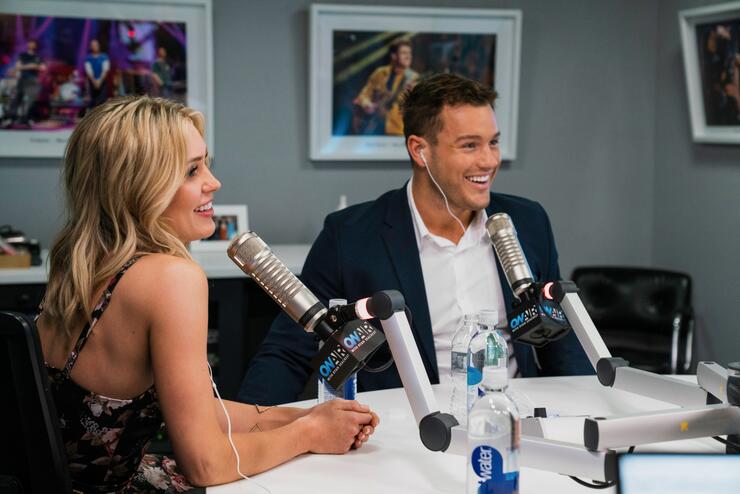 So what is the next step for the latest Bachelor duo? For now, they're enjoying dating and being normal people. 
"We're just enjoying the moment right now and enjoying dating and we're excited for just normal things and to be out there," Cassie concluded, hinting that an engagement is not out of the question. "But we're excited for our future too."
Watch back the full interview in the audio below! 
Chat About Cassie Randolph Admits She 'Stalked' Colton Underwood Before 'The Bachelor'