Bruce Dickinson Says Iron Maiden Will Never Retire And Cannot Die
By Andrew Magnotta @AndrewMagnotta
March 15, 2019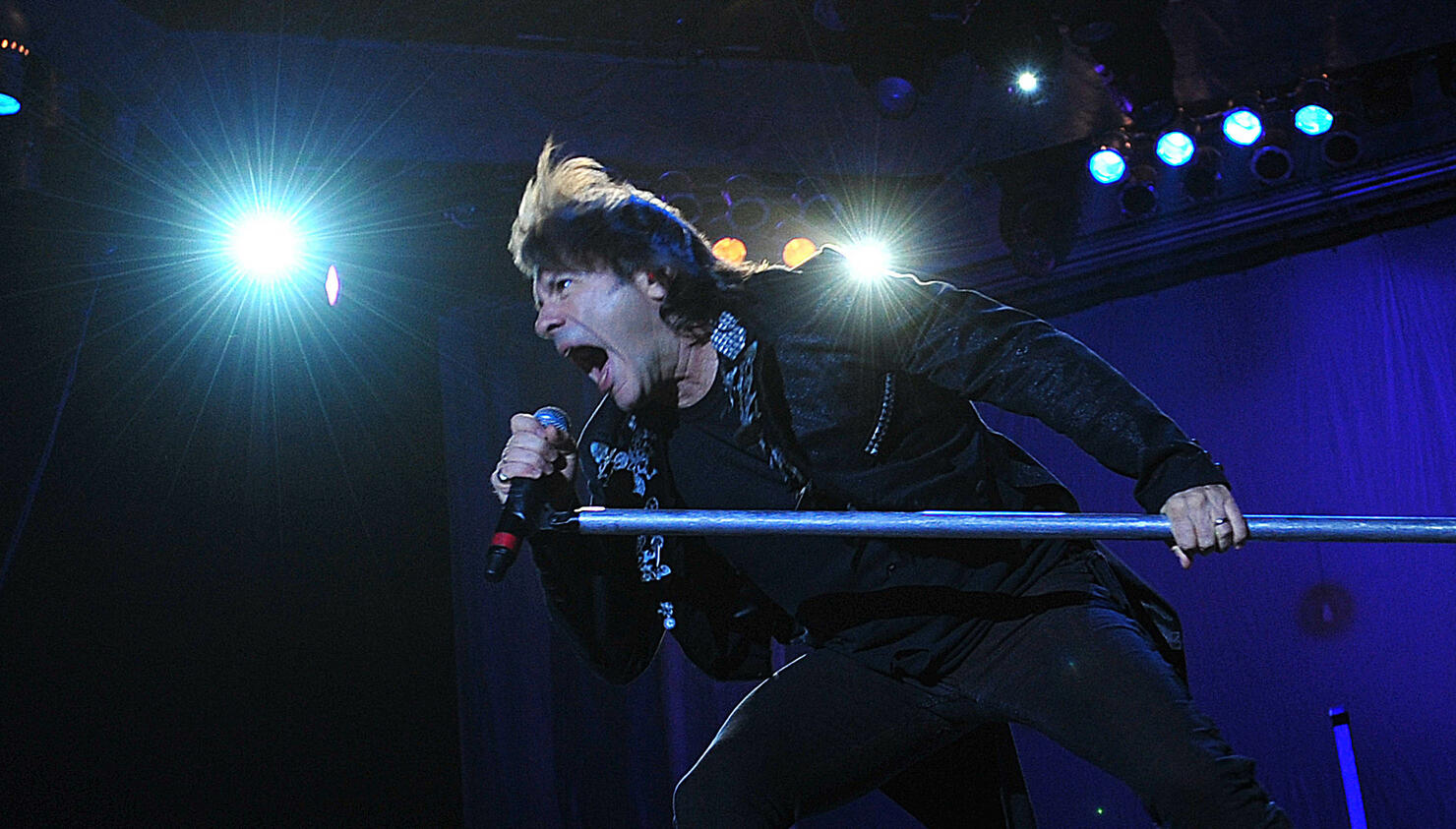 Bruce Dickinson didn't have the clearest answer when asked recently if his legendary heavy metal band Iron Maiden would ever retire, but it's a no, as far as he's concerned.
Dickinson was asked on a Spanish late-night show, Late Motiv, whether Iron Maiden has had the farewell tour talk, as many of the band's contemporaries are saying goodbye.
"As far as I'm concerned anyway, I don't see any reason why we should ever retire," Dickinson began, before going into a lengthy analogy about being a pilot.
Dickinson's explanation included the line: "... I was always told that nobody ever dies on an airplane."
The front man was presumably trying to express that as long as people love the music, Iron Maiden isn't going anywhere.
"We will never die," he said. "Even if we are actually dead, we will still never actually die."
You can watch his full explanation below.
Bassist Steve Harris said last summer that Iron Maiden will tour until it's impossible to continue. He added that the band will definitely record another album before it's finished. The band's last album was 2015's Book of Souls.
"But I don't want to think about [retirement]," he told Metal Hammer at the time. "You've got to enjoy the moment."
Iron Maiden is getting back on the road this summer for the North American leg of its "Legacy of the Beast" tour, starting in July.
Get all the tour dates here.
Photo: Getty Images