Sam Smith Opens Up About Being Non-Binary: 'I Am Not Male Or Female'
By James Dinh
March 15, 2019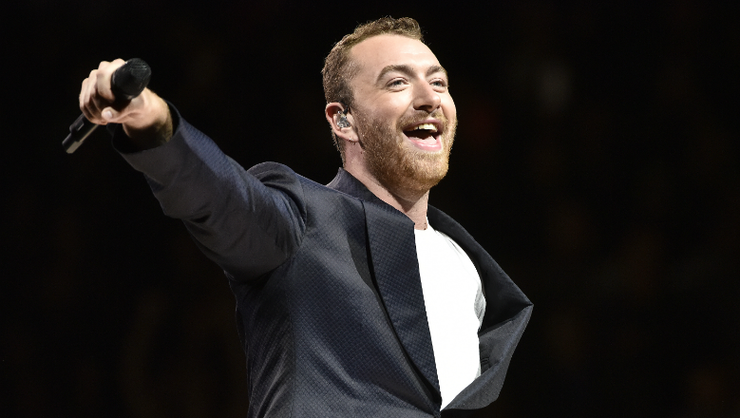 Sam Smith opened up about his gender identity and body image in the first premiere episode of "I Weight Interviews."
Speaking with host Jameela Jamil, the 26-year-old pop crooner spoke about what it means for him to identify as non-binary and genderqueer. "You do not identify in a gender. You are just you…you are your own special creation. That is how I take it. I am not male or female. I think I float somewhere in between — somewhat on the spectrum," he confessed, before admitting that he's always had a bit of a battle with his body and mind. "I do think like a woman in my head at times. I've sometimes sat there and questioned, 'do I want a sex change?' It's something I still think about, but I don't think it is."
Elsewhere in the 30-minute interview, the chart-topper confessed that he's always had a very liberated stance on sexuality. "I've always been very free in terms of thinking about sexuality," he said. "I've tried to change that into my thoughts on gender…when I move, when I have sex with men, it's very feminine. I'm feminine in many ways — and I've resented that."
After the discussion, Smith described the press opportunity as an interview that "completely changed [his] life." "Being able to talk so openly about my body issues and feeling so safe whilst doing it was truly liberating," he wrote on Instagram. "I am so thankful to Jameela and her team for this opportunity and being so respectful and kind to me. It took a lot for me to do this and I was so nervous, so please be kind haha. I really hope this can make someone else who feels like me, a little less lonely and a little less alien."
Smith joins a short list of openly non-binary celebrities, including director Jill Solloway, model Ezra Miller, actress Ruby Rose, and drag queen Sasha Velou. Scroll on below to watch the full sit-down interview, where he also touched on fame and his daily practice of self-acceptance.