U.S. Postal Service To Release 'Sesame Street' Stamps in 2019
By R.J. Johnson - @rickerthewriter
March 15, 2019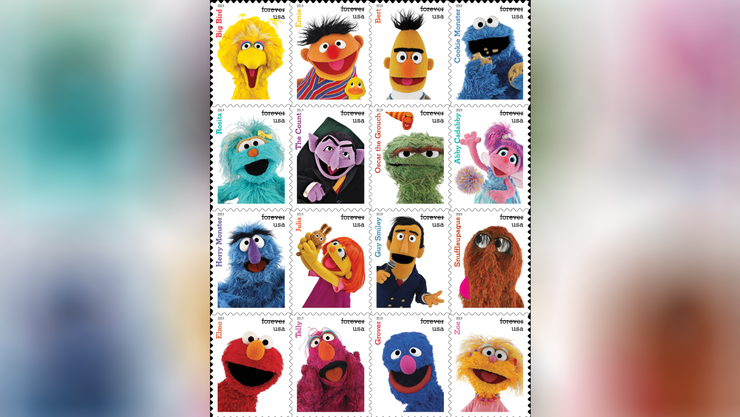 The U.S. Postal Service is here to help you get your letters to 'Sesame Street' with a set of all new stamps featuring 16 beloved muppets.
To help celebrate 50 years of the children's television show, the 16 stamps will feature all your favorites from the show, including Big Bird, Bert & Ernie, Elmo, Cookie Monster and Oscar the Grouch.
"The Postal Service honors Sesame Street as one of the most influential and beloved children's television shows. For the last 50 years, it has provided educational programming and entertainment for generations of children throughout the country and around the world. The stamp art features photographs of 16 Muppets from Sesame Street— Big Bird, Ernie, Bert, Cookie Monster, Rosita, The Count, Oscar the Grouch, Abby Cadabby, Herry Monster, Julia, Guy Smiley, Snuffleupagus, Elmo, Telly, Grover and Zoe," the agency wrote in a release announcing the new stamps.
The stamps were designed by Art Director Derry Noyes, the agency said.
The Sesame Street gang isn't the only group getting a fresh set of first class stamps. The fearsome Tyrannosaurus Rex will have its own collection of first class stamps featuring four depictions of everyone's favorite dinosaur from the Cretaceous Period. One stamp simulates a face-to-face encounter with the T. Rex coming through a forest clearing, while another shows a T-Rex chasing after a primitive mammal of some kind. A third shows a juvenile T-Rex, still coated in downey feathers, while the fourth shows a fossil of a young adult T-Rex chasing after a Triceratops.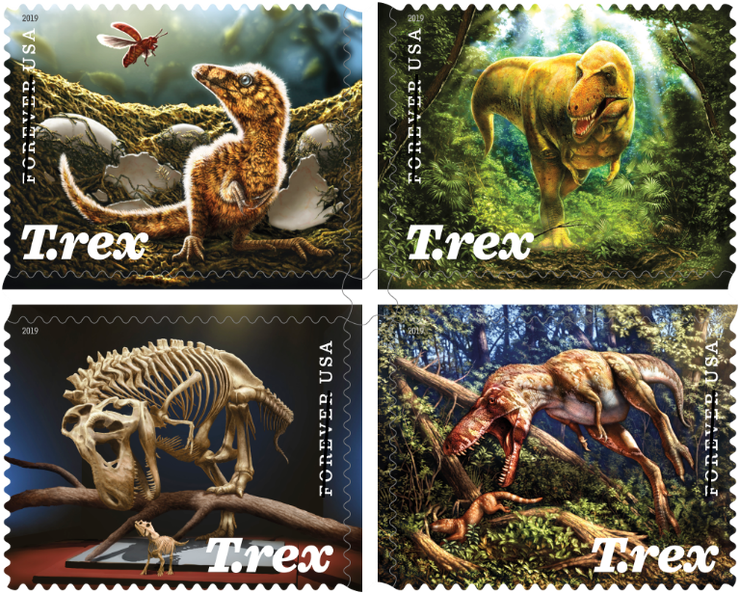 A third set of stamps set to be released this year honors all the things that we allow to scare us. While Halloween is still more than a few months away, the U.S.P.S. is getting your ready with a set of four stamps featuring 'Spooky Silhouettes' of cats, ghosts, spiders and bats.
The creepy crawly stamps were designed by art director Greg Breeding.
Photo: United States Postal Service
Chat About U.S. Postal Service To Release 'Sesame Street' Stamps in 2019