Demi Lovato Reflects On Would-Be 7-Year Sobriety Anniversary
By Paris Close
March 16, 2019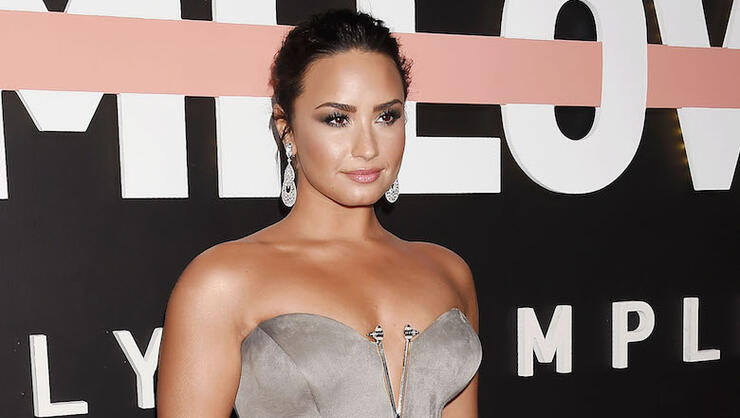 As the singer embarks on her road to recovery, Demi Lovato took to social media to reflect on what would have been her seventh sober anniversary.
"Today I would've had 7 years sober," the 26-year-old shared in her Instagram Stories on Friday (March 15). "I don't regret going out because I needed to make those mistakes but I must never forget that's exactly what they were: mistakes."
She continued: "Grateful that AA/NA never shuts the door on you no matter how many times you have to start your time over. I didn't lose 6 years, I'll always have that experience but now I just get to add to that time with a new journey and time count."
"If you've relapsed and are afraid to get help again, just know it's possible to take that step towards recovery," she went on. "If you're alive today, you can make it back. You're worth it."
The "Tell Me You Love Me" singer celebrated six years sober in January 2018. The following June, the musician made the heart-breaking confession of her relapse in a song titled "Sober."
On July 24, 2018, Lovato was hospitalized after suffering a near-fatal overdose of fentanyl-laced Oxycodone at her Hollywood Hills home. The star was thankfully resuscitated after receiving a dose of Narcan.
The star spent the following months out of the public eye to seek treatment at a number of undisclosed rehabilitation facilities. She eventually emerged for the first time since the incident in November 2018 looking chipper and in higher spirits, weeks after it was reported she'd become 90 days clean.
Lovato has been on the up-and-up since then. She recently became six months drug- and alcohol-free this January, and as previously reported is "still sober and committed to her sobriety." As of late, PEOPLE reports that the artist is "taking care of herself" and "getting back in the studio to make music."
Photo: Getty Images
Chat About Demi Lovato Reflects On Would-Be 7-Year Sobriety Anniversary