New York Senator Kirsten Gillibrand Launches Presidential Bid
By R.J. Johnson - @rickerthewriter
March 17, 2019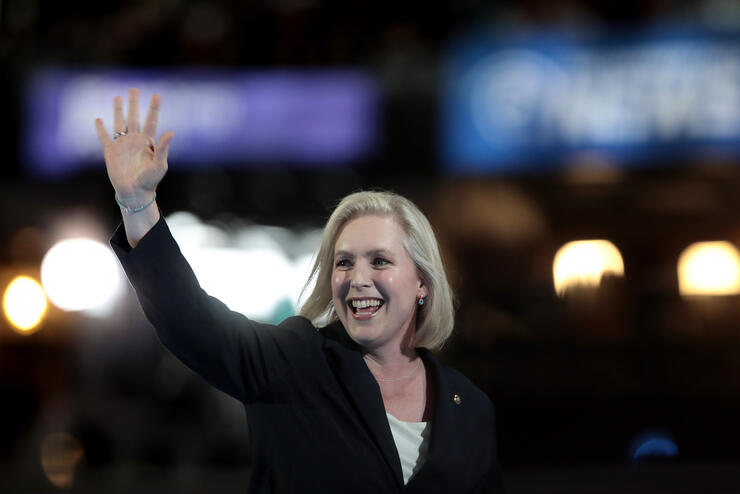 New York Senator Kirsten Gillibrand formally announced Sunday that she was running for the Democratic presidential nomination, joining a crowded field of candidates.
"Brave doesn't pit people against one another. Brave doesn't put money over lives. Brave doesn't spread hate, cloud truth, build a wall. That's what fear does," Gillibrand says in the two-and-a-half minute video that featured footage of President Donald Trump.
"We need to remember what it feels like to be brave," she says. "We launched ourselves into space and landed on the moon. If we can do that, we can definitely achieve universal health care. We can provide paid family leave for all, end gun violence, pass a Green New Deal, get money out of politics and take back our democracy. None of this is impossible."
"Americans are brave every day. ... And its these brave choices that inspire me to take on the fights others won't," Gillibrand says.
Gillibrand talks about universal health care, family leave, and an end to gun violence as some of the issues her campaign will concentrate on.
Gillibrand, a former U.S. representative in New York, was tapped to filled Clinton's Senate seat in 2009 after Clinton was named Secretary of State by then-President Barack Obama. Gillibrand was re-elected in 2018 and become known as an advocate for women's issues, and a major proponent of the #MeToo movement.
The Senator from New York has not yet reached the required 1% marker in polls the Democratic National Committee is requiring to be included in the upcoming 2020 debates. Gillibrand, one of six women in in the Democratic field, also includes her fellow Senators, Sens. Cory Booker, Elizabeth Warren, Kamala Harris, and Bernie Sanders.
Photo: Getty Images
Chat About New York Senator Kirsten Gillibrand Launches Presidential Bid