Brooks & Dunn Inducted Into The Country Music Hall of Fame
By Lauryn Snapp
March 18, 2019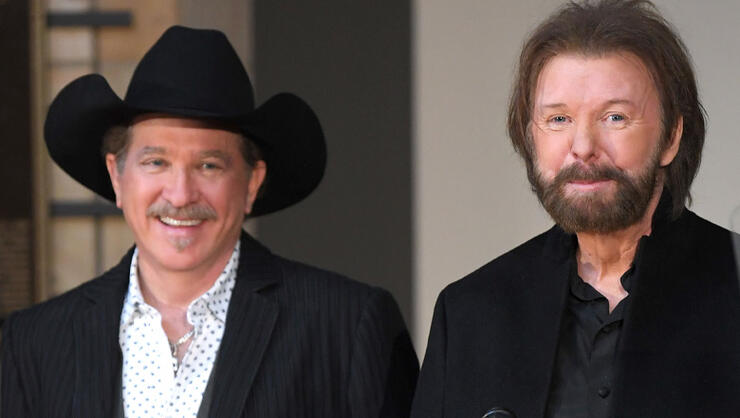 Brooks & Dunn have earned their place inside of Nashville's coveted 'Country Music Hall Of Fame' and with REBOOT on the way in April, are Kix Brooks and Ronnie Dunn "getting the band back together?"
On Monday (March 18), Brooks & Dunn were announced as the newest members of the Country Music Hall of Fame alongside Ray Stevens and Jerry Bradley.
Brooks & Dunn are included in the Modern Era Artist category for their decades of chart-topping hits. Bill Cody, television and radio host, handled hosting duties at the CMHOF event and named the "Neon Moon" singing duo as country music's most-awarded and biggest-selling duo of all time, whose "achievements transcend the country genre." The decorated duo will be formally inducted later this year.
Coming to fans in April, Brooks & Dunn are eager to release their collaborative album entitled, 'REBOOT'. The collection of songs will feature performances from Kacey Musgraves, Luke Combs, Kane Brown, and others.
RELATED: Brooks & Dunn Ready Fans For New Album.
In a recent interview with Cody Alan, Brooks & Dunn shed some light as to what the future of this duo might sound like. Watch the video below to get the official scoop from this award winning pair.
Photo Credit: Getty Images.