Dylan Scott, Wife Blair Expecting Baby No. 2
By Lauryn Snapp
March 18, 2019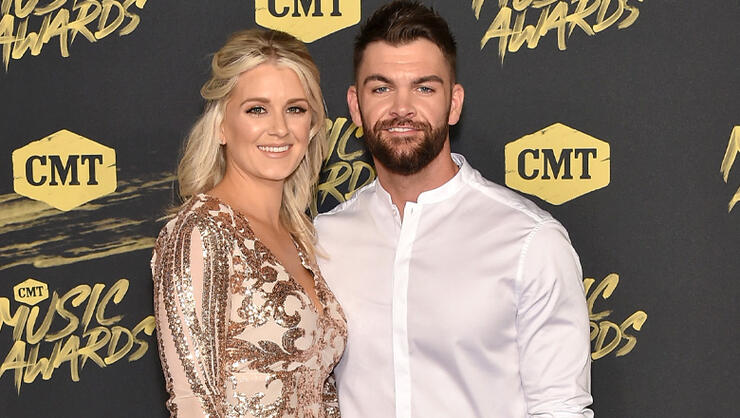 Dylan Scott, Wife Blair Expecting Baby No. 2
Dylan Scott and wife, Blair are adding the list of country babies expected in 2019.
Blair shared the couple's happy news on social media on Monday morning (March 18th) saying, "Secret is out ... We are so excited to announce baby number "TWO" is on its way!" She paired the big update with a family photo where the trio is dressed in all black and beaming with pride. 15-month-old son Beckett throws up two fingers while surrounded by gold balloons that spell out the word "BABY."
Dylan didn't waste any time to share the update and ask fans for their gender guesses. He posted the same image on Instagram adding the caption, "Secret is out! Baby number 2 coming September 2019! What's your guesses? Girl? Boy?"
Dylan shared with People, "You don't realize how much you can love a human being until you have your own child. People tell you that and I didn't even quite understand it. I have nieces and nephews and I love them to death, but when it's yours, it's totally different."
Congratulations Dylan, Blair, and Beckett.
Photo Credit: Getty Images.