Wild Fashion: 15 Celebs Rocking Leopard Print
By Shayna Spero
March 18, 2019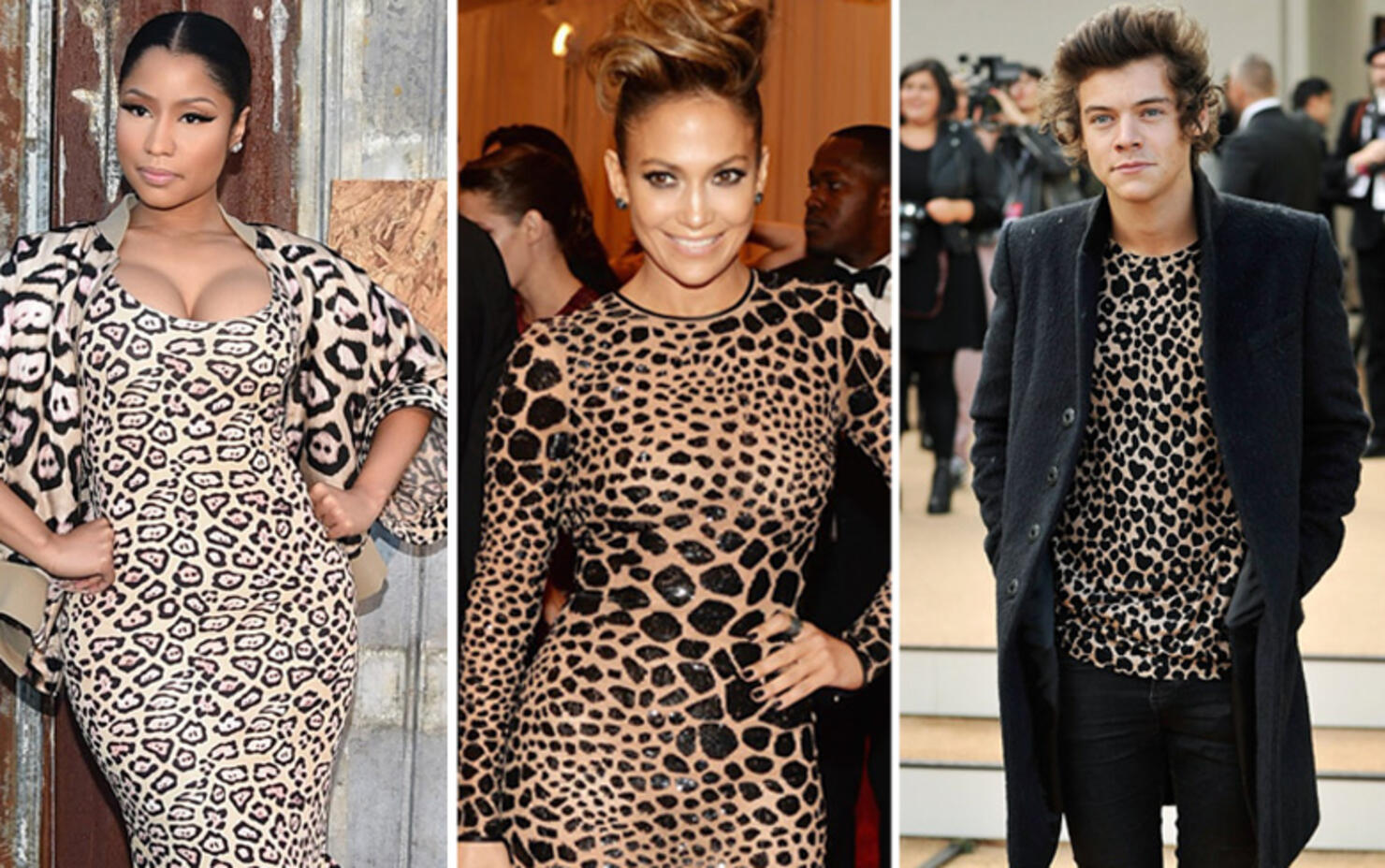 In case you missed it, Kim Kardashian pretty much announced that leopard print was in when she wore a head-to-toe look at this year's Paris Fashion week (scroll below to see it!) But, celebrities have been rocking leopard print in various ways for years. It's daring, bold and super fun to experiment with in an outfit. But, sometimes it can be tricky to work with. So, for some leopard print inspiration, scroll through this list of 15 celebrities rocking it. Unleash your inner animal, and let your creativity run free! Check out some of our favorite outfits below. Rawr!!!
1. Kim Kardashian
Kim rocked this literal head-to-toe leopard print ensemble at Paris Fashion Week.
2. Nicki Minaj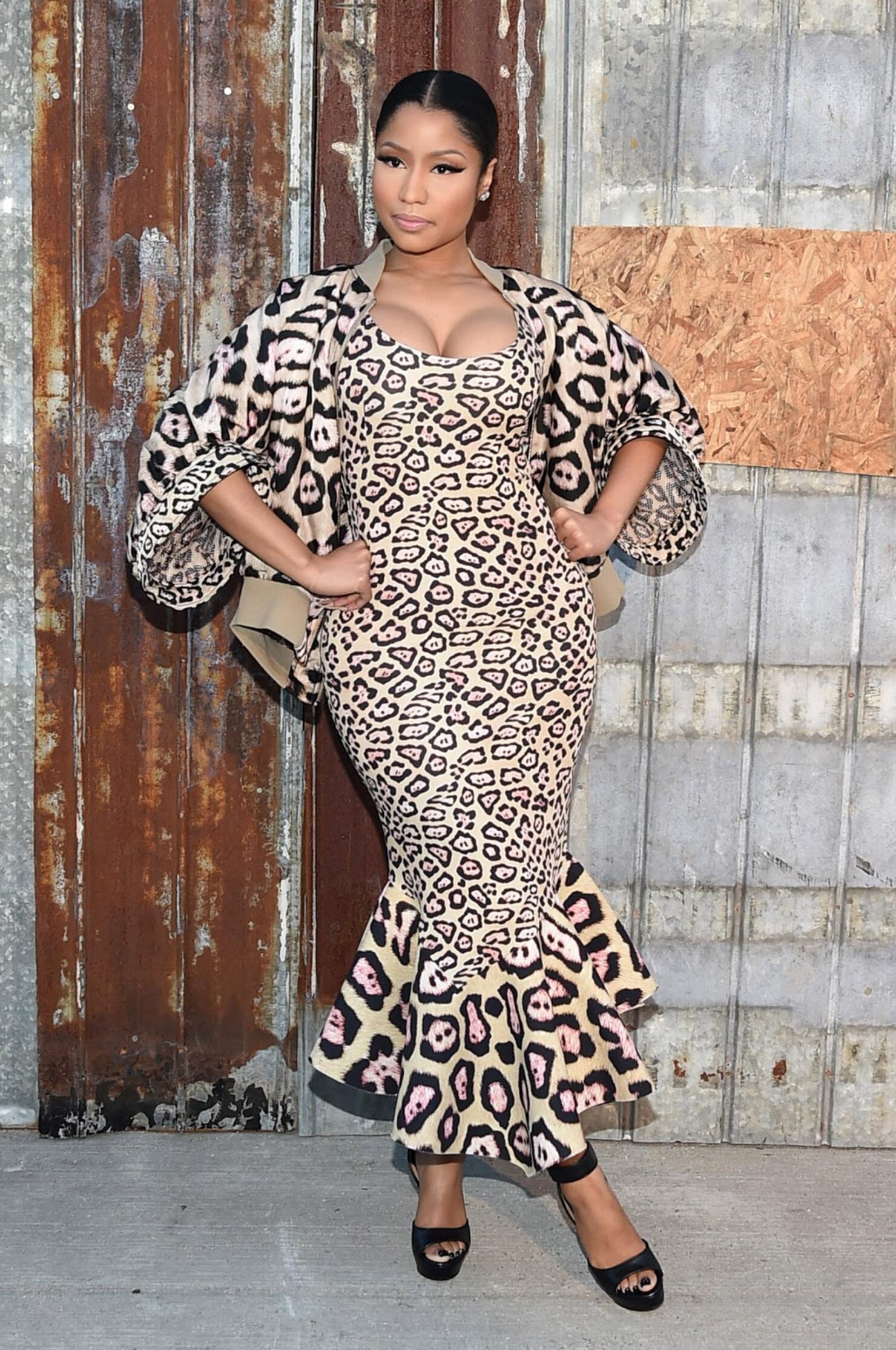 PHOTO: Getty Images
Nicki Minaj also took on the all-leopard trend with this matching dress and jacket set.
3. Kendall Jenner
Who else wants to add this bikini to their summer wish list?!
4. Rita Ora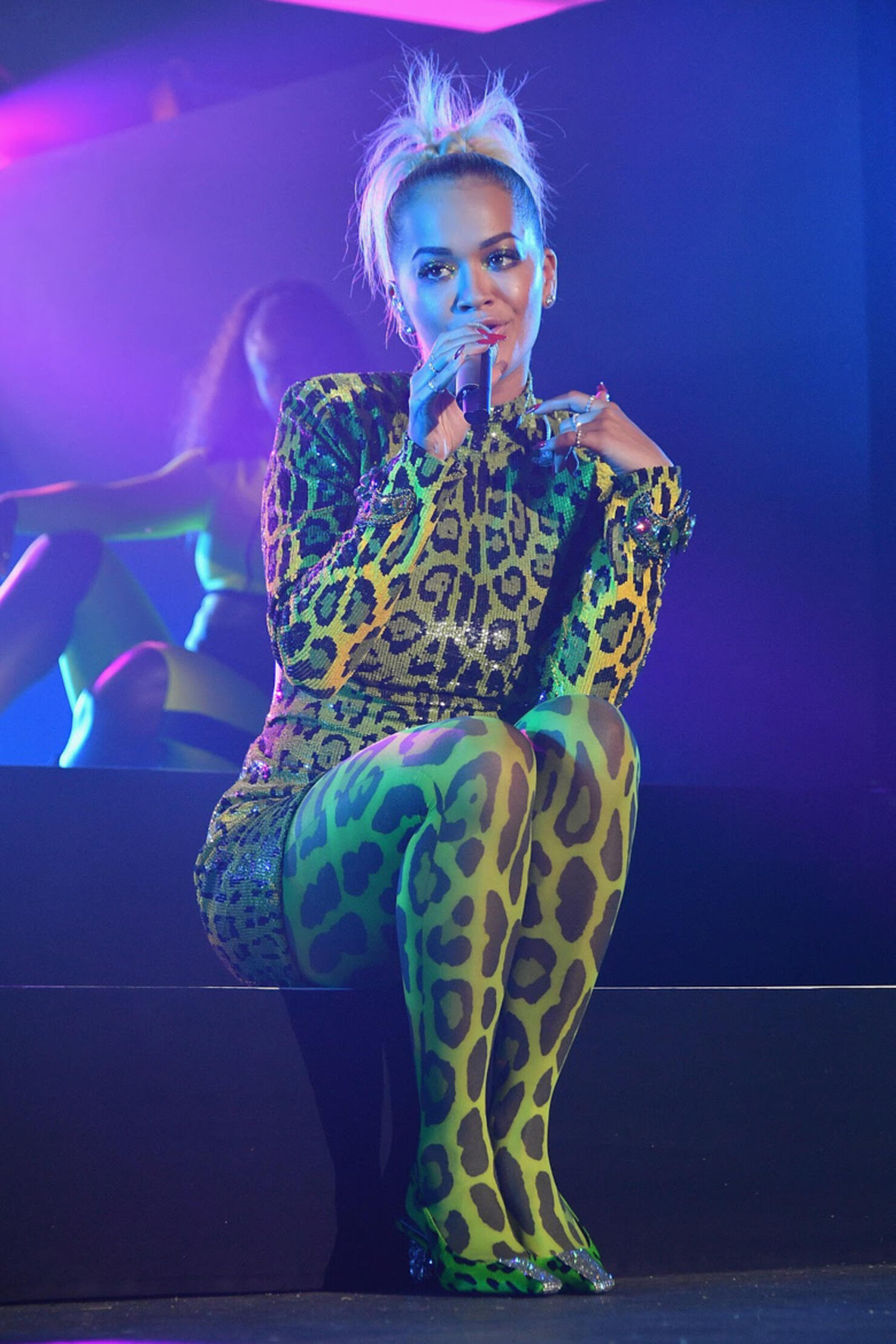 PHOTO: Getty Images
Rita Ora opted for a lime green leopard print at last year's VMAs.
5. Harry Styles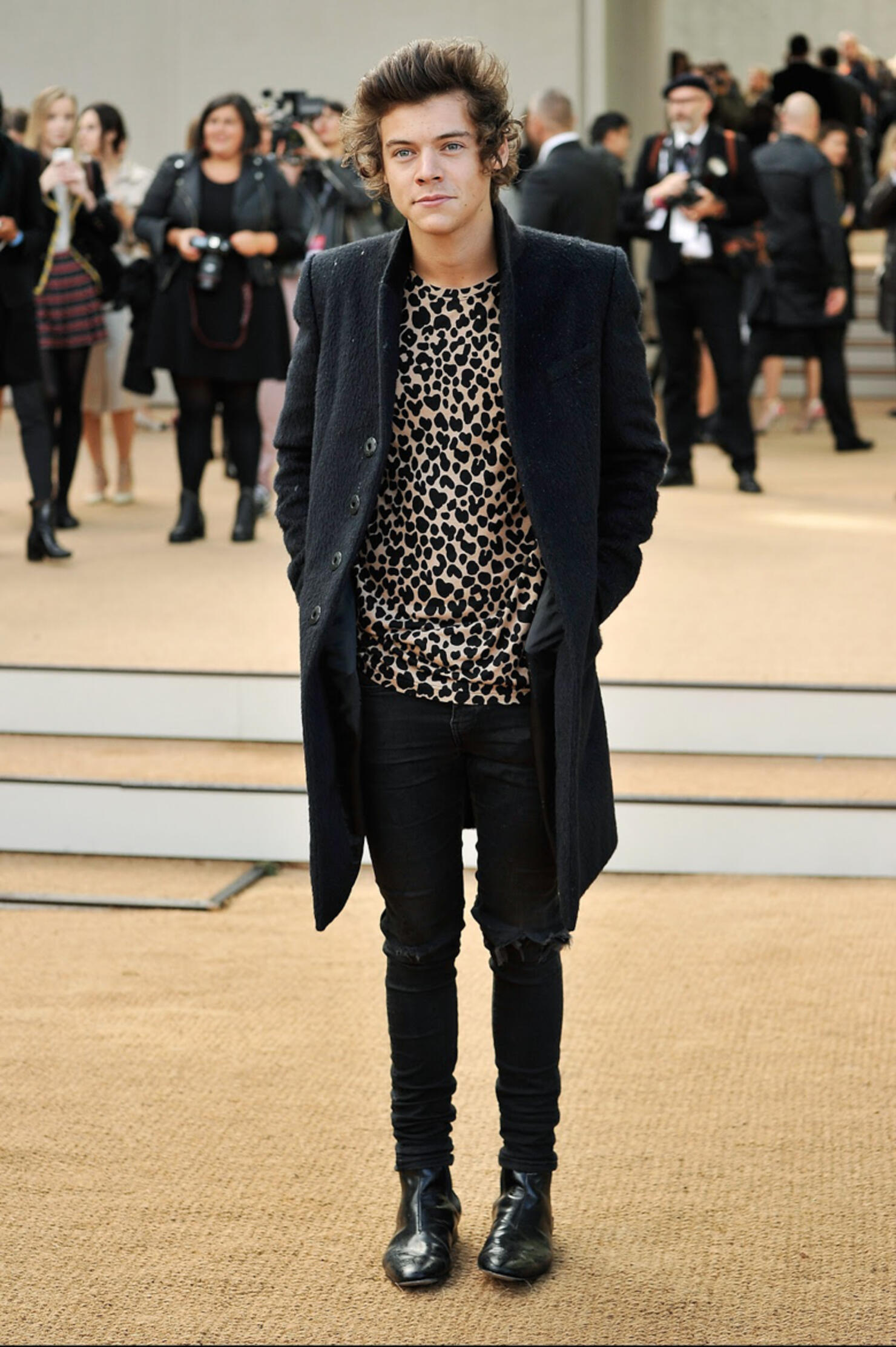 PHOTO: Getty Images
Yup, guys can rock leopard print too. Harry Styles just proved it.
6. Karlie Kloss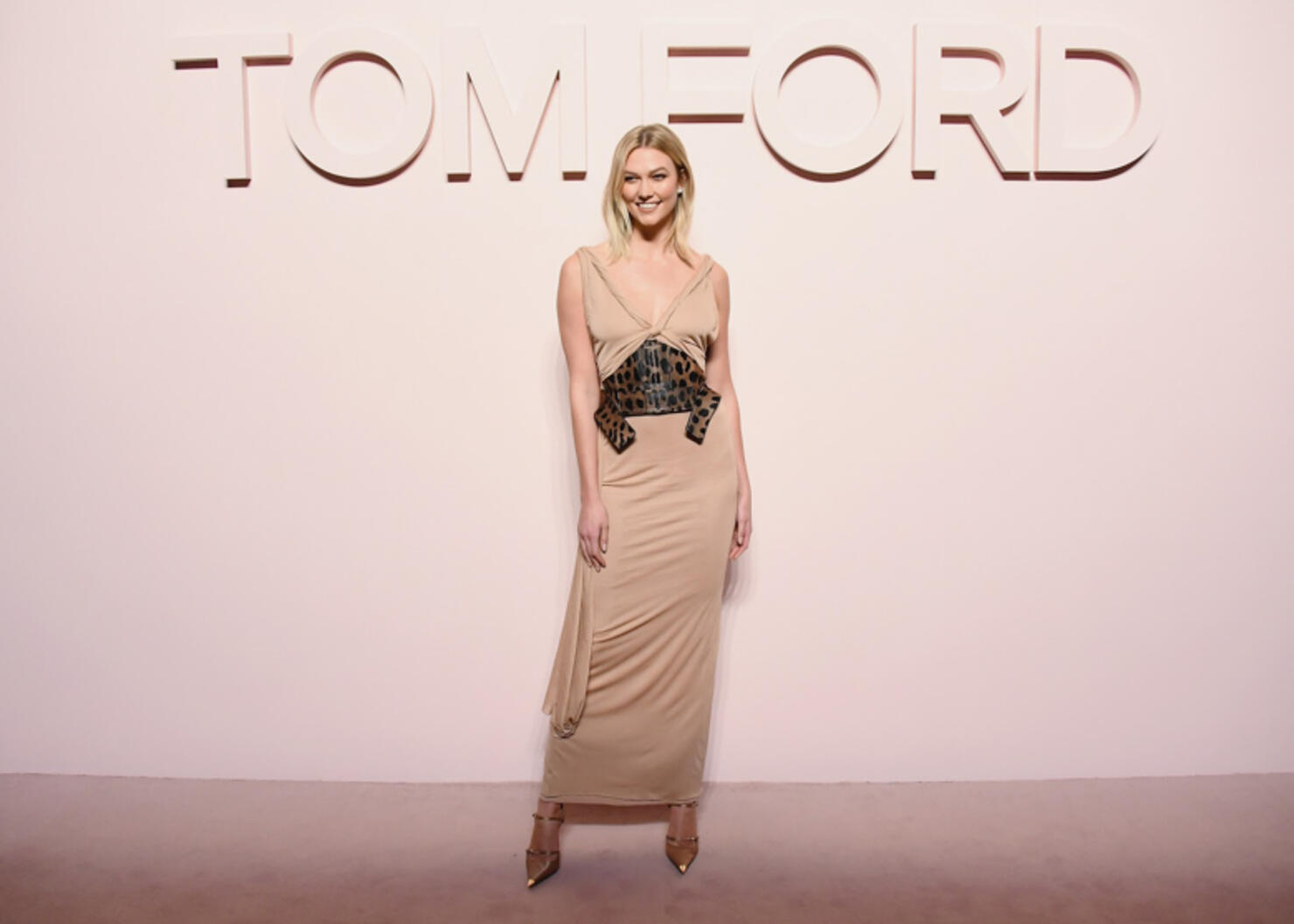 PHOTO: Getty Images
Karlie Kloss went for a more subtle nod to leopard print, with a corset at this year's New York fashion week.
7. Bella Hadid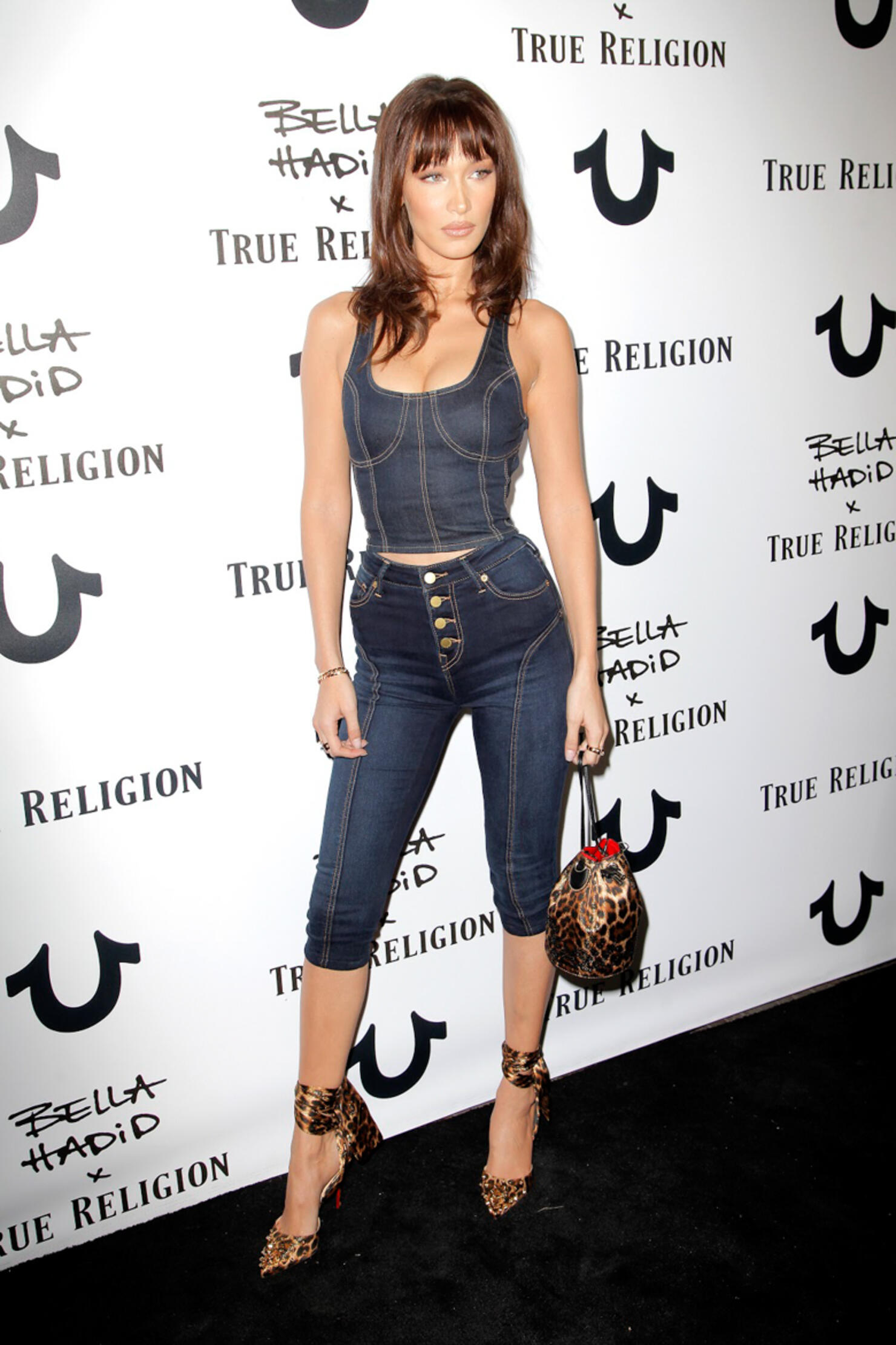 PHOTO: Getty Images
Bella Hadid also went the route of accessorizing with leopard print in this super sexy outfit.
8. Lady Gaga
Mother Monster gave us not only cat print, but also an iconic cat eye.
9. Vanessa Hudgens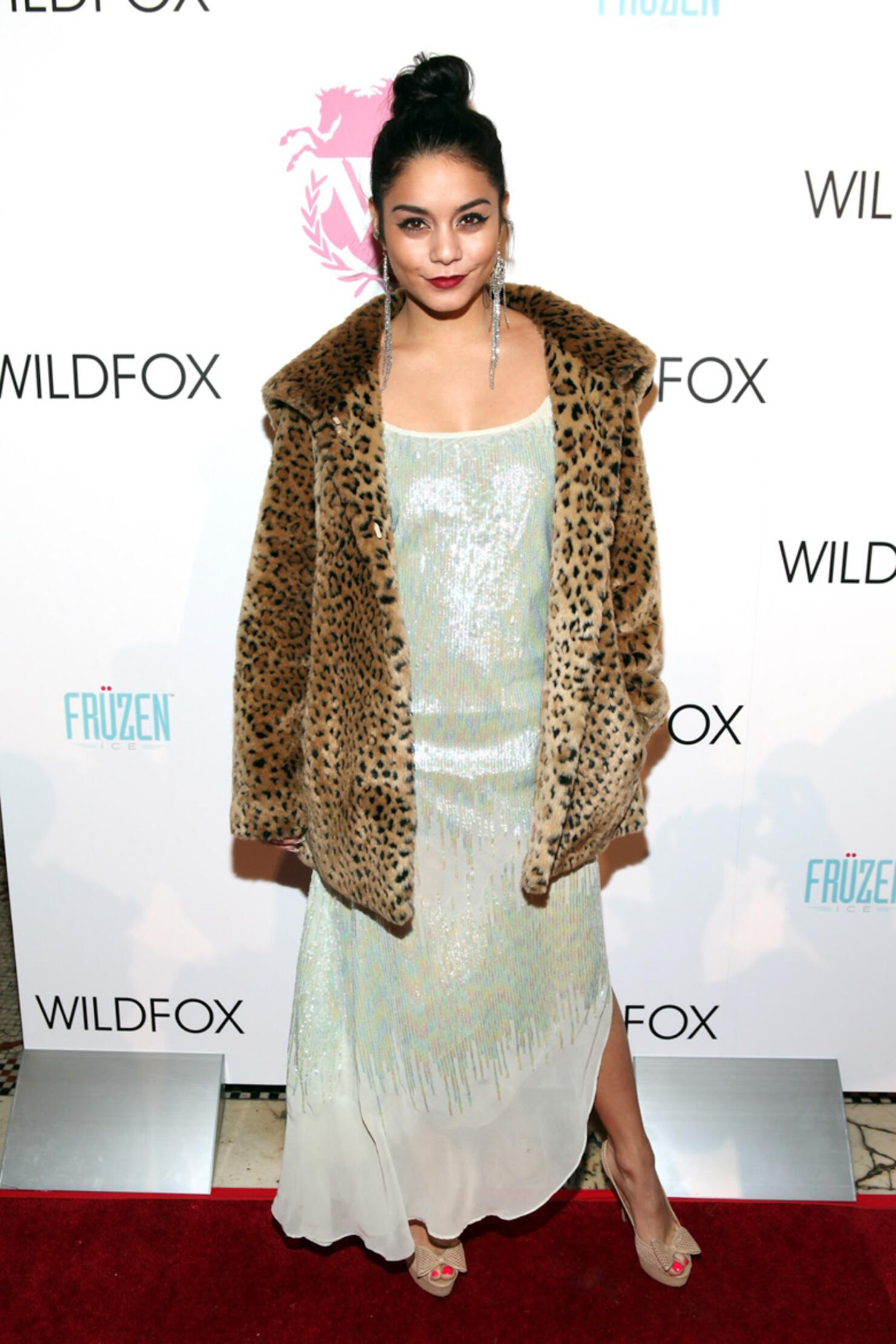 PHOTO: Getty Images
This leopard print jacket worn by Vanessa Hudgens looks oh so cozy.
10. Miley Cyrus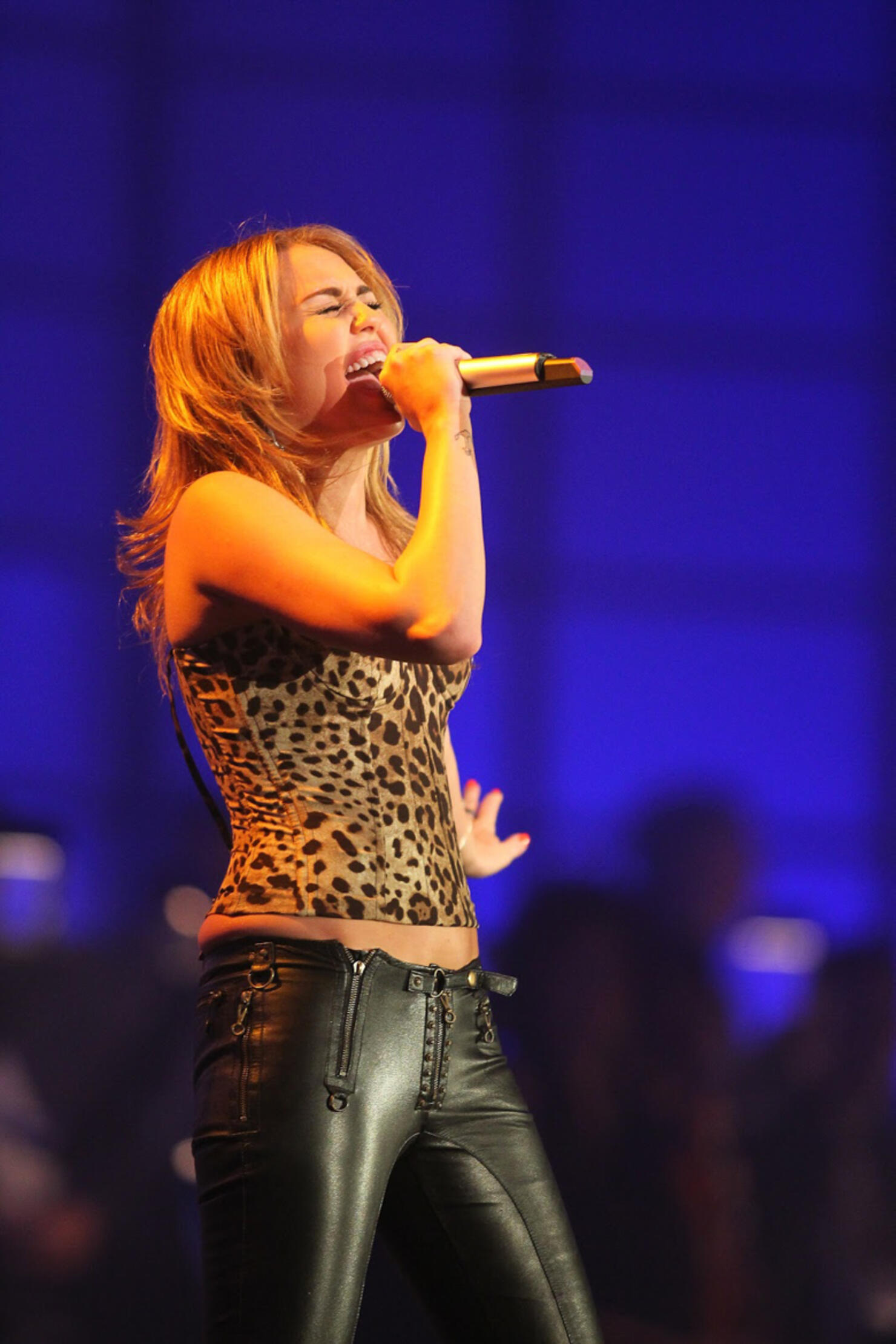 PHOTO: Getty Images
This picture may be a TBT, but the leopard and leather combo will always be a bad girl classic.
11. Kaia Gerber
Models wearing leopard print bikinis is apparently a thing, and we need in on it.
12. Beyonce
Are we surprised that Beyoncé totally pulled off a full-on leopard print ensemble? Nope. Definitely not.
13. Selena Gomez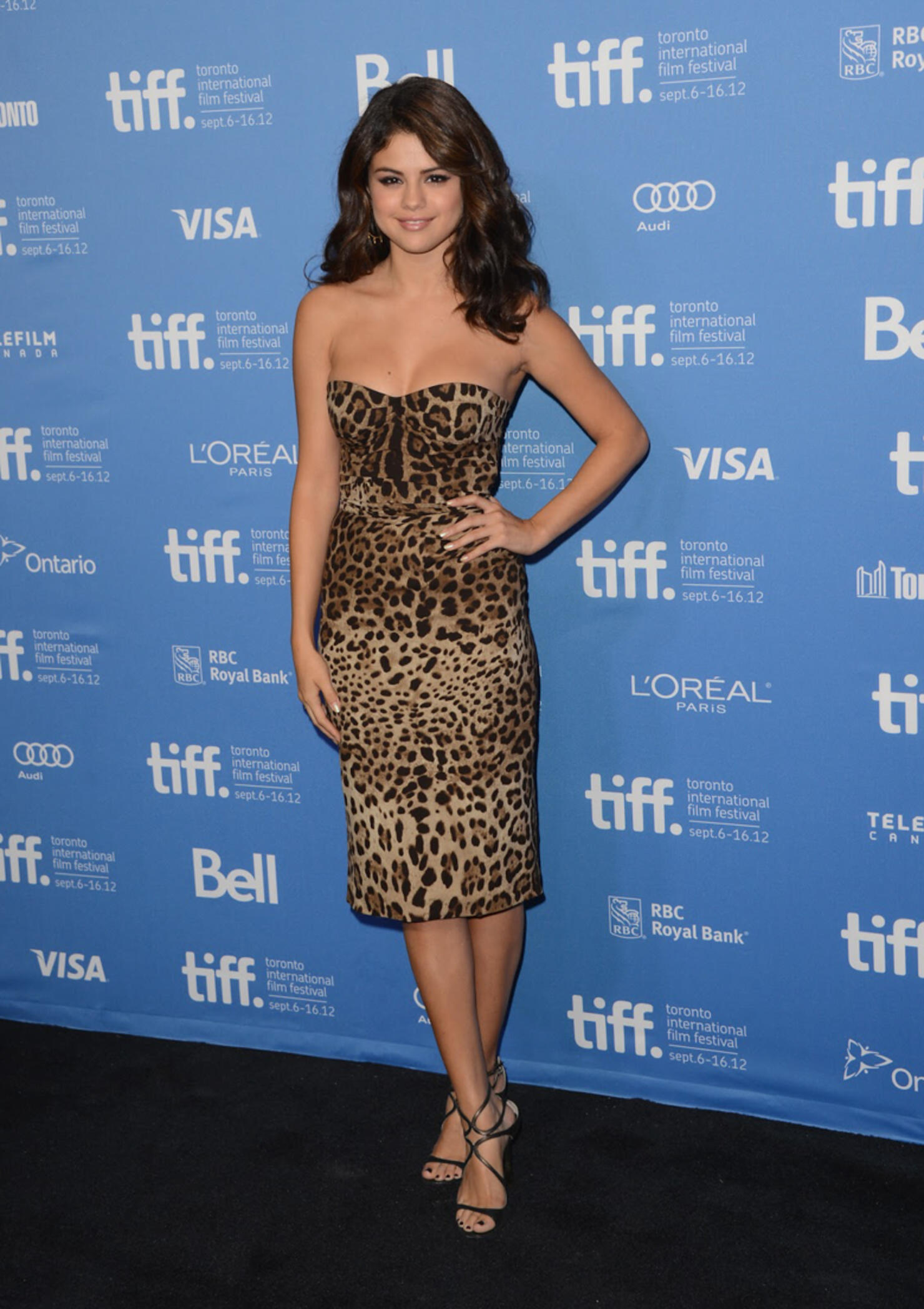 PHOTO: Getty Images
Selena looked so cute in this form fitting leopard print dress.
14. Rihanna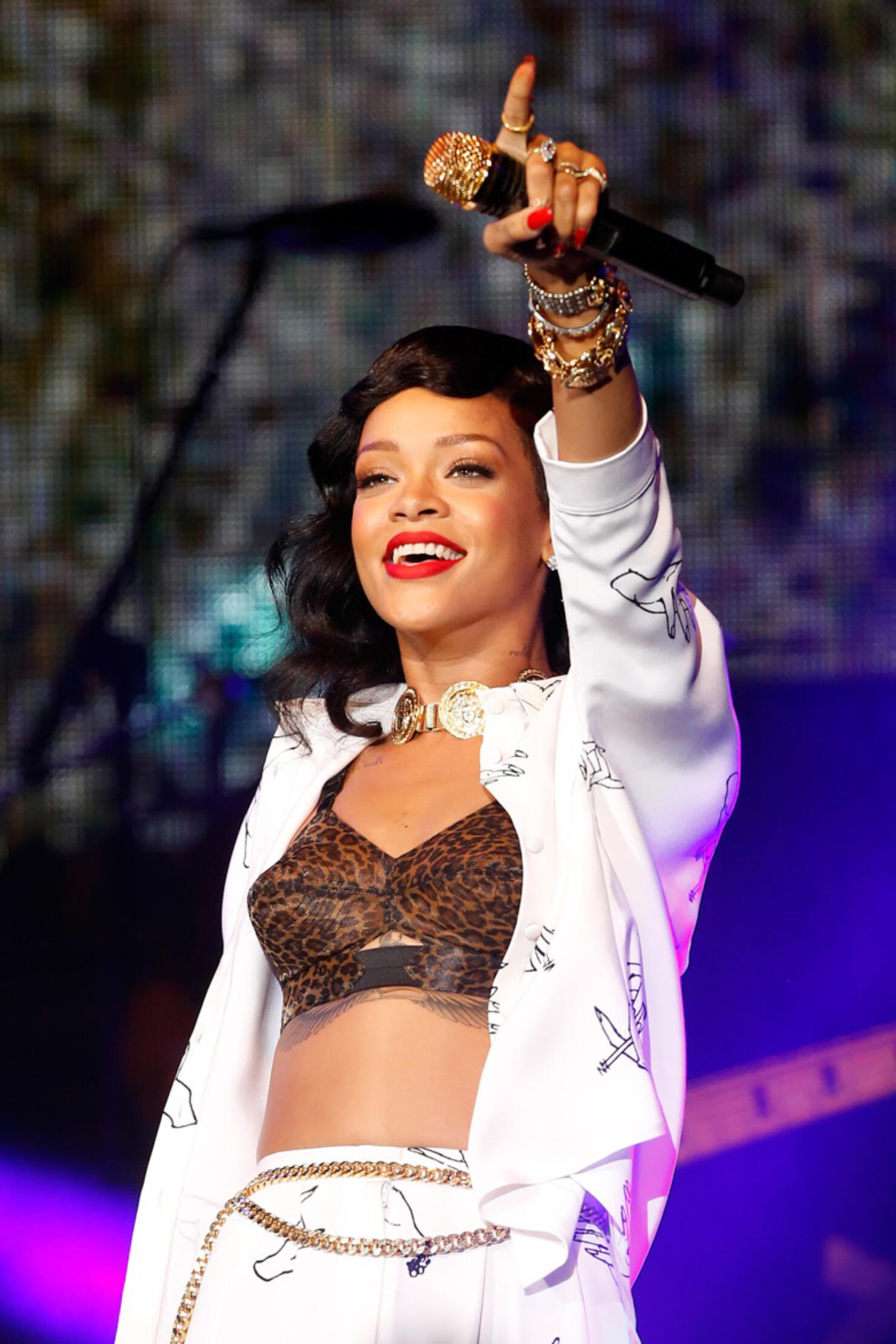 PHOTO: Getty Images
Rihanna is the coolest of cool pop stars and her leopard print bra is no exception to the rule.
15. J. Lo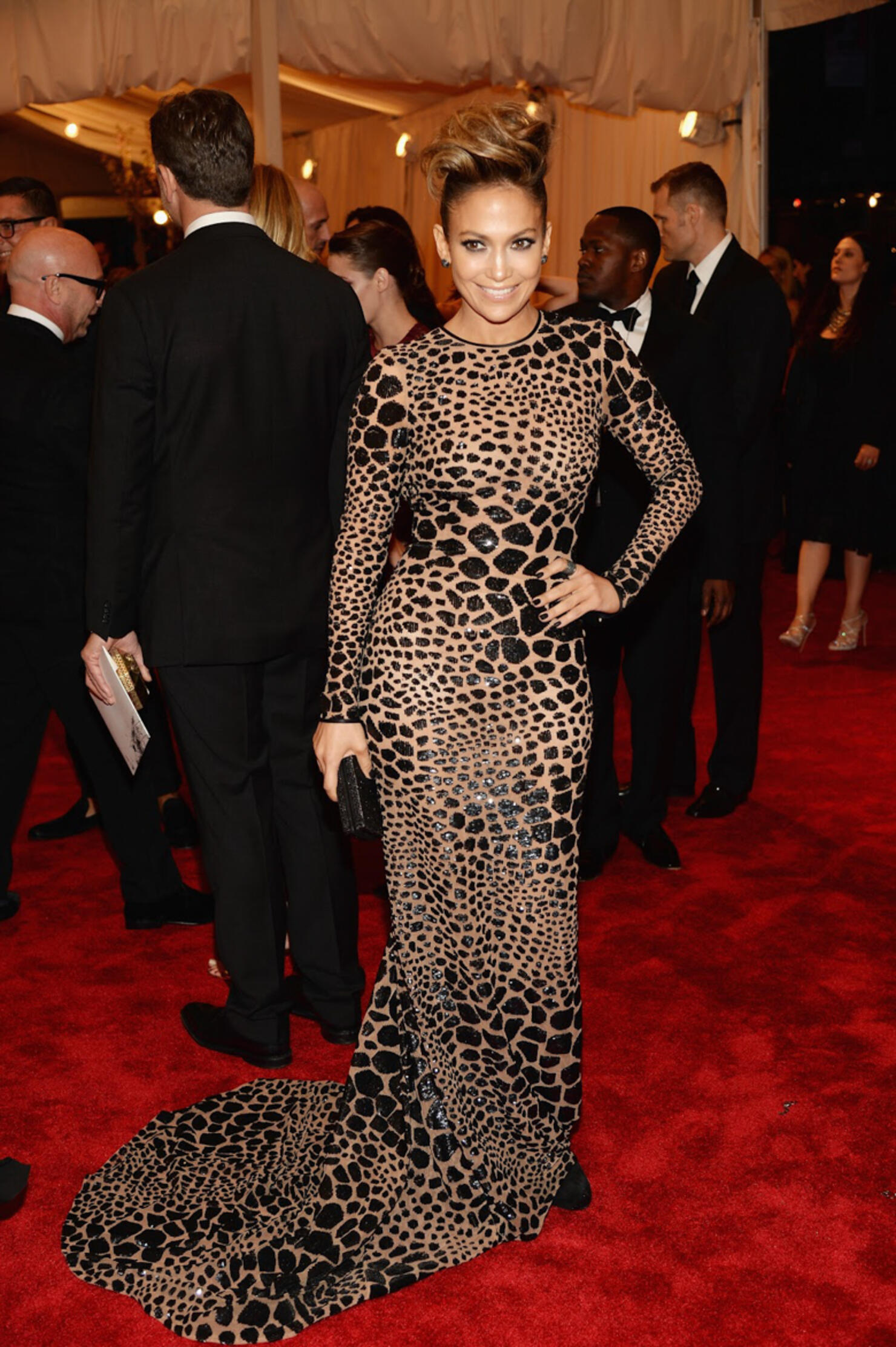 PHOTO: Getty Images
J. Lo gave us all the glamour at the 2013 Met Gala.