20 Things You Might Not Know About Randy Rhoads
By Dave Basner
March 19, 2019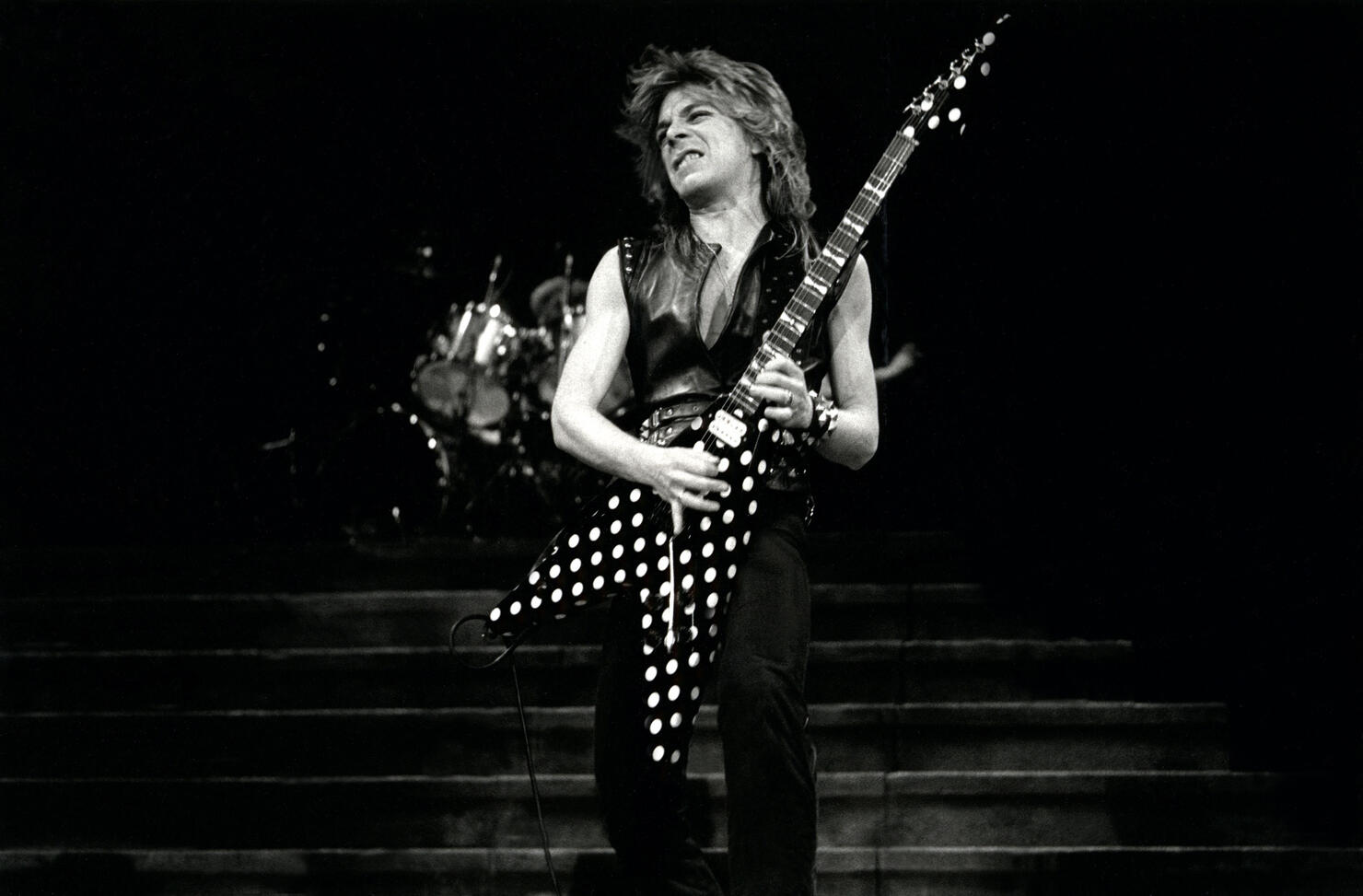 On March 19th, 1982, Randy Rhoads died in a fiery plane crash. In his short life, Randy went on to become one of the greatest guitarists ever, working with Quiet Riot and Ozzy Osbourne. To remember the late musician, here are 20 things you might not know about him:
1. Randy was born in Santa Monica, California to parents who were both music teachers.
2. Randy was the youngest of three kids and had an older sister and an older brother.
3. When Randy was one, his dad left the family and remarried.
4. As a single mom, Randy's mother not only raised her three kids but also opened and ran a music school called Musonia.
5. Growing up, Randy and his siblings made their own music since the family didn't own a stereo.
6. At age 7, Rhoads started taking folk and classical guitar lessons at his mom's school, but soon started learning the electric guitar. Before long, his teacher admitted he could no longer teach Randy since Rhoads' knowledge of the instrument surpassed his own.
7. Randy's mother, who also played piano professionally, taught her son that instrument as well to help build his understanding of music theory.
8. As a teen, Randy taught his best friend how to play bass and together they formed a band called The Whore.
9. Randy next formed a cover band called Violet Fox with his brother Kelle on drums. During their five-month long career, they played songs by Mountain, The Rolling Stones, Alice Cooper, and David Bowie.
10. Among the other short-lived bands Randy had after Violet Fox were groups called The Katzenjammer Kids and Mildred Pierce.
11. A 1971 Alice Cooper concert was a defining point in Randy's life. At that show, he realized what he could become with his talent.
12. As a 16-year-old, Randy was able to graduate high school early thanks to a special program that condensed his studies.
13. During his teenage years, Rhoads formed the bandLittle Woman and played gigs at night while teaching guitar at his mom's school during the day. The band would go on to become Quiet Riot.
14. Disillusioned that Quiet Riot wasn't getting a record deal, Randy agreed to audition for Ozzy Osbourne. He auditioned for a drunk Prince of Darkness who later said of that performance, "He played this f***ing solo and I'm like, 'Am I that f***ing stoned or am I hallucinating or what the f**k is this!'" He hired Randy on the spot.
15. In 1981, Randy started considering taking a break from rock music for a few years to pursue a degree in classical guitar at UCLA. It's something that friends say probably would've happened had he not passed away.
16. While Randy was not a heavy drinker, he did smoke a lot.
17. One of Randy's hobbies was collecting toy trains.
18. Randy's last conversation with Ozzy was telling him to quit drinking so much. His final words to Oz were, "You'll kill yourself, you know? One of these days."
19. At Randy's funeral, two photos were on his coffin: a picture of him and a shot of him and Ozzy performing onstage in San Francisco.
20. Randy is buried at Mountain View Cemetery in San Bernardino, California.
Rest in peace, Randy.
Photo: Getty