Hilton To Recycle Used Bars Of Soap To Help 'Save the Planet'
By R.J. Johnson - @rickerthewriter
March 19, 2019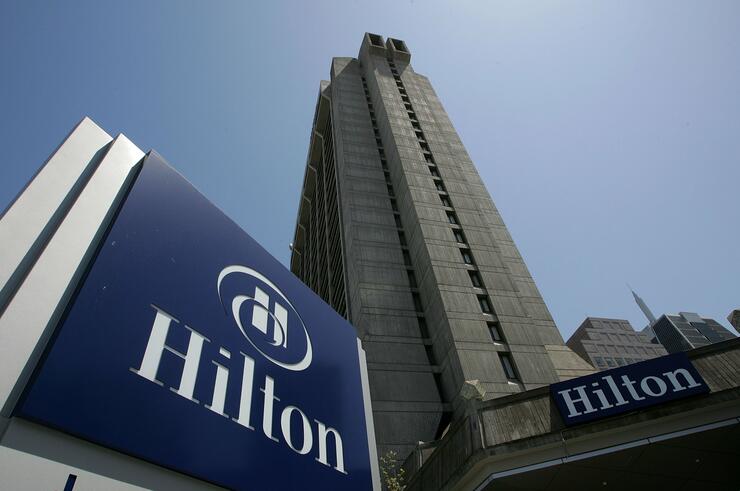 Remember that gently used soap you left behind during your last vacation? It's about to get a second life thanks to Hilton Hotels.
The hotel chain announced Monday they will collect used bars of soap from guest rooms across its properties and recycle them into 1 million new bars of soap by Oct. 15 as part of a partnership with Clean the World, a social organization that distributes soap to those in need.
"We have witnessed the powerful global impact Hilton's partnership with Clean the World has made and how it continues to serve those most in need and inspires a sustainable future," Bill Duncan, global head of Hilton's All Suites and Focused Service brands said in a statement. "We're proud of the work that has been done thus far and look forward to deepening our commitment to providing at-risk communities with access to soap while simultaneously reducing waste across the globe."
Instead of tossing the soap guests leave behind after their stay, Hilton recycles the bars by crushing them and then sanitizing the soap. The new soap is then cut into new bars and distributed to under served communities to encourage proper hand-washing and hygiene.
Hilton has similar programs in place for lotion and shampoo bottles, which are also reused as travel bottles for hygiene products.
Shawn Seipler, the founder and CEO of Clean the World said Hilton's partnership with his organization has already made an impressive impact on the globe.
"The very first hotel we collected soap from was Hampton Inn by Hilton Orlando-International Airport in 2009, and today, we are eager to keep the momentum going by extending our alliance among Hampton by Hilton and Hilton Garden Inn brands," said Seipler. "Together, we can work to eradicate diarrheal diseases and pneumonia, the two top killers of children worldwide, in our lifetime."
Photo: Getty Images
Chat About Hilton To Recycle Used Bars Of Soap To Help 'Save the Planet'