'Riverdale' Creator Says Show Will Address Luke Perry's Death
By Emily Lee
March 19, 2019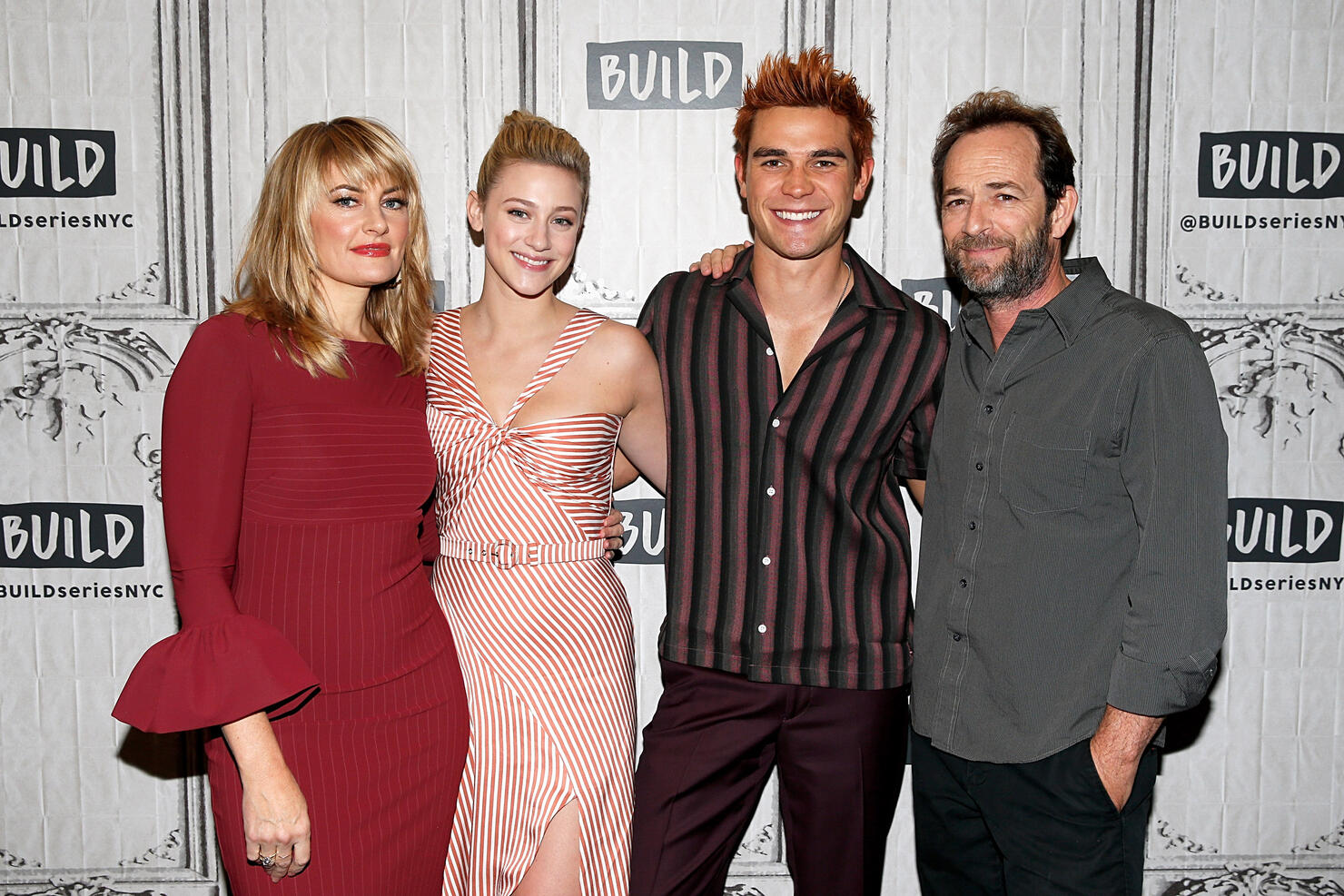 In the wake of Luke Perry's tragic passing at the age of 54, many Riverdale fans are wondering how the show will handle the devastating loss on the show. While Perry was nothing short of revered by his friends, family, and co-workers in real life, his Riverdale character, Fred Andrews, is also beloved. The hit show's creator, Roberto Aguirre-Sacasa, just revealed that they will address Perry's death at some point in the future, however, the cast and crew still need some time to heal.
"We know that we have to address it in some way, but we're giving ourselves a little bit of time and space before we figure out the best way to honor him," Aguirre-Sacasa explained in an interview with Entertainment Tonight. "Luke was, is, and will always be a big part of Riverdale. We're kind of a family and when a loss like this happens, you carry it always. It changes and it hopefully becomes a little less painful as time goes by, but you're changed."
"When I was with the crew, I said, 'It will never be the same,' and that's true because Luke was such a part of the show," Aguirre-Sacasa continued. "There are still a few more episodes that have Luke in them, so we're glad to share those. His spirit — which was so generous and wise and vivacious — we hope will infuse every episode, so in my mind, every episode for the rest of time on Riverdale will have a bit of Luke in it."
In addition to carrying on Perry's vivacious spirit in his remaining episodes, Aguirre-Sacasa announced that every episode of Riverdale going forward will be dedicated to the late actor.
Photo: Getty