Wendy Williams Reveals She's Living In A Sober House
By Peyton Blakemore
March 19, 2019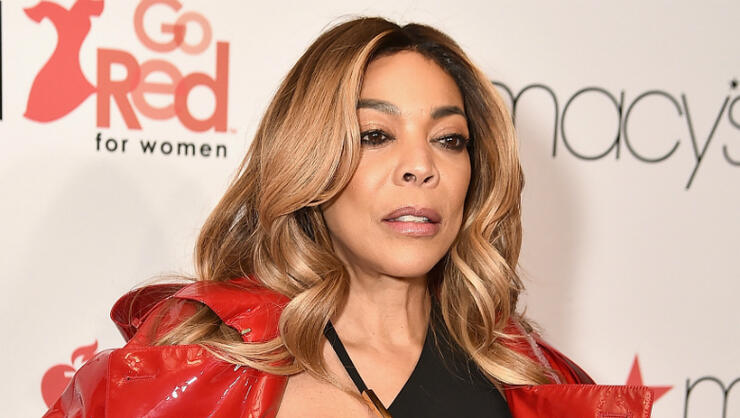 Wendy Williams is focusing on her sobriety.
On Tuesday (March 19), the television host revealed that she's been living in a sober living house to deal with her battle with addiction.
"I have been living in a sober house," she said on The Wendy Williams Show. "When you see me come to work glammed up, right after the show I go across the street, I do my Pilates. I told you – two hours a day or [so], to take care of my body."
"You know I've had a struggle with cocaine in the past. I never went to a place to get treatment," she added. "I don't know how, except God was sitting on my shoulder and I just stopped."
As for now, Wendy is addressing her struggles with addiction head-on, something she said she's been doing privately for some time now. "Only [my husband] Kevin [Hunter] knows about this. Not my parents, nobody Nobody knew because I look so glamorous out here," the 54-year-old host admitted. "After I finish my appointments, seeing my brothers and sisters, breaking bread, I am driven by my 24-hour sober coach back to the home that I live in here in the tri-state with a bunch of smelly boys who have become my family. They hog the TV and watch soccer, we talk and read and talk and read. and then I get bored with them."
"Doors are locked by 10 p.m. Lights out by 10 p.m. So I go to my room, and I stare at the ceiling, and I fall asleep to wake up and come back here to see you," Wendy continued. "So that is my truth."
As fans know, Wendy returned to her daytime talk show earlier this month after an extended hiatus. "Apparently I'm a hot topic," she told the audience during her first show back. "Honestly, I didn't know what to expect when I hit the block today [...] What had happened was we were only supposed to be off two weeks for Christmas vacation. At the end of those weeks, I started to feel thyroid-ish. Well, they're still adjusting my meds. If you don't know about thyroid disease, it's a life long thing and they are always adjusting stuff. It can really screw you over. They are adjusting my thyroid meds, and then the eyeballs attached to the thyroid, which is my Graves' disease."
"I'm happy to tell you that I am doing swell," Wendy said before addressing the on-going rumors about her husband cheating on her. "I want to shout out to my husband. I'm still wearing my ring," she told the crowd as she showed off her giant rock. "Believe me you, when you've been with somebody for 28 years...married for 25 years...we know each other. He's my best friend, he's my lover, he's all this and he's all that. I know what you've been seeing and I know what the streets have been talking about."
Photo: Getty Images