Border Patrol Releasing Migrants Because Detention Centers Are Full
By Bill Galluccio
March 20, 2019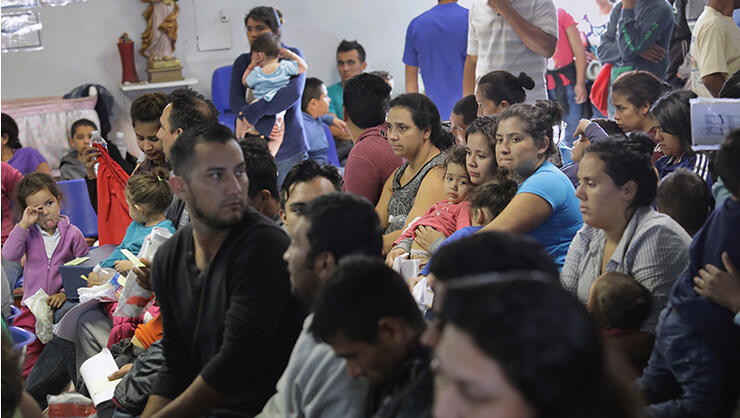 Officials from Customs and Border Protection say they are releasing some of the migrants detained at facilities in the Rio Grande Valley because they have reached their capacity. The agency released 50 people on Tuesday (March 19) and plans to release at least 200 more in the coming days. Some of the migrants will be released into the custody of Catholic Charities of the Rio Grande Valley and given notices to appear in court. Others will be released on their own recognizance, though they will still be required to show up for their court hearing.
The agency says the decision to release some of the migrants is a temporary solution which they had to take "due to limited bed space" and "to mitigate risks to both officer safety and vulnerable populations."
In February, Border Patrol agents caught 66,450 migrants trying to illegally cross the border, which was 38 percent higher than the number of migrants detained in January. Homeland Security Secretary Kirstjen Nielsen says that she expects around 100,000 migrants to be detained at the border in March.
"The system is breaking," she said in a speech on Monday (March 18). "And our communities, our law enforcement personnel, and the migrants themselves are paying the price."
Photo: Getty Images
Chat About Border Patrol Releasing Migrants Because Detention Centers Are Full