Nikki Sixx Says Mötley Crüe Refused to "Whitewash" Its Story For 'The Dirt'
By Andrew Magnotta @AndrewMagnotta
March 22, 2019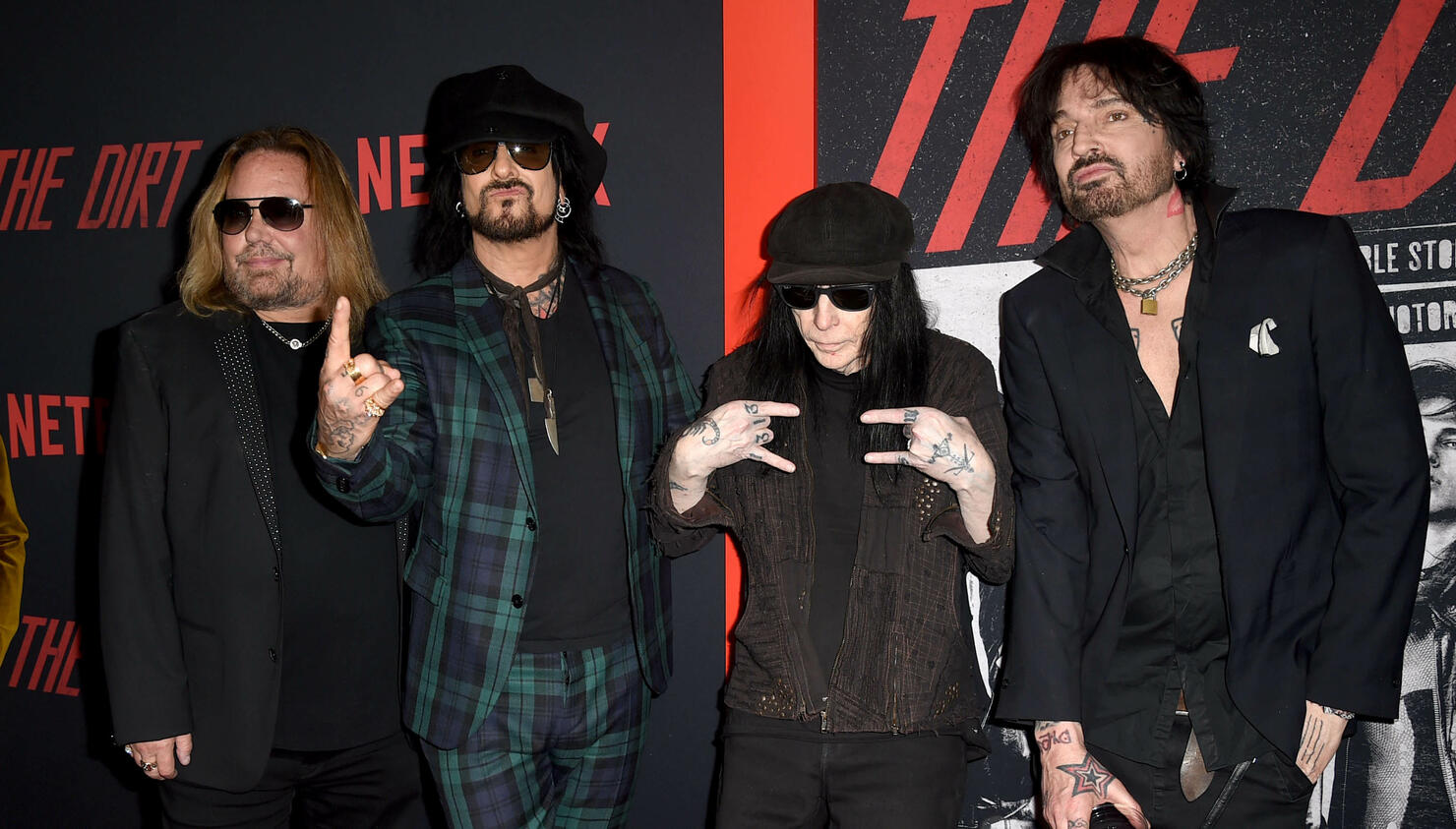 Nikki Sixx says if it weren't for the "steel balls" of executives at Netflix, the Mötley Crüe biopic, The Dirt might not have gotten made.
Sixx tells Alt 98.7 Los Angeles' Andrew Harms that the film version of the band memoir had been in the works for about 14 years. Along the way, deals with at least two other companies fell through, due to factors like how much The Dirt would cost to make and the film's explicit content.
The bassist says Mötley Crüe learned early in its career that honesty was the best policy. It's the attitude that helped them get a ton of press coverage in the '80s, and it made the book a hit around the turn of the century.
As a band, Mötley Crüe was wary that whatever partner it chose was on board with telling the whole story.
"We weren't willing to cut scenes or dilute or whitewash our story," he says.
Sixx continued, giving credit to director Jeff Tremaine, who was a Crüe fan and quickly convinced the band that he wanted to make the same movie they wanted to make. With Tremaine on board, Netflix gave the band carte blanche to deliver the film they wanted to make.
"I mean, I'd be on the set and look at one of the Netflix executives, and he goes, 'What?' And I go, 'I'm just waiting for you to say no. You know there's a guy over there that's on fire, right?' It's like, 'Yeah, that's okay. That's what you did. That's okay."
The Dirt is meant to provide the shocking realism of Boogie Nights and the honest narration-aspects of Goodfellas, Sixx says.
Listen to Mötley Crüe celebrate The Dirt with their iHeartRadio Guest DJ station in the player above or by clicking here.
Photo: Getty Images